Kerala flood
In India kerala state are currently struggling from flood problem around 300 people are die in kerala. Although a City of kerala is famous for turism. Currently kerala fighting with flood as Indian government already gives red alert for kerala many city.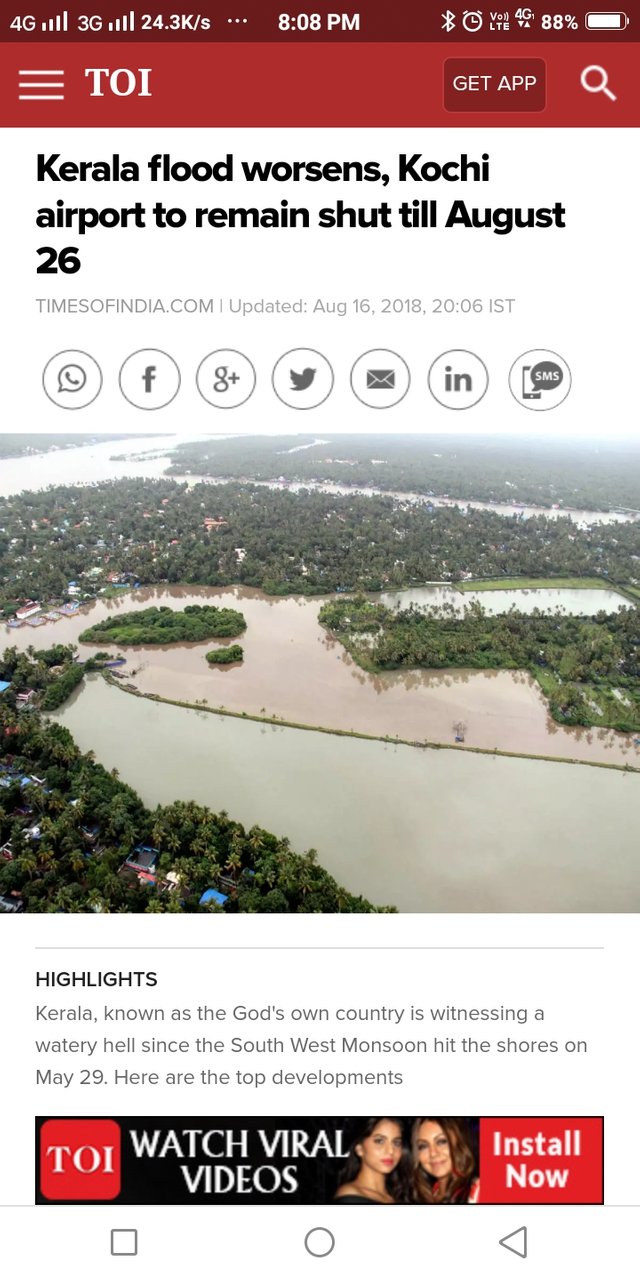 Plz pray for kerala.
If possible plz donate money for kerala flood problem so many people get relief who currently facing harder situation.