India: Govt Won't Buy Venezuelan Oil With Petro Cryptocurrency!
India has rejected Venezuela's offer to purchase oil from them using Petro cryptocurrency at a 30% discount. As per a recent report Indian Foreign Minister Sushma Swaraj dismissed any such move during an announcement.
In my post on this matter over a month ago I had mentioned that Venezuelan government was offering 30% discount.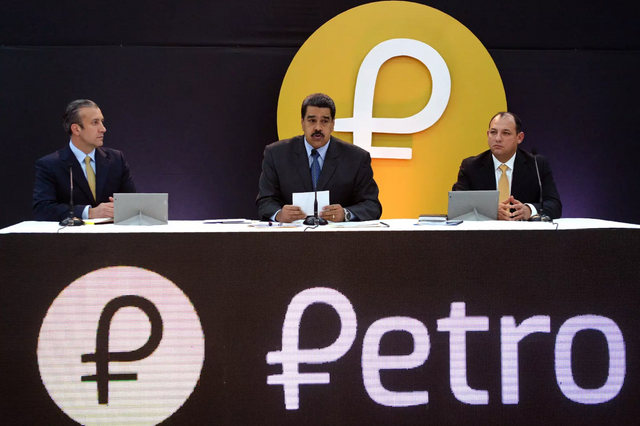 Source
If only the government would consider this and make petroleum products cheaper in India. Currently Petrol and Diesel prices are at an all time high owing to high taxes in India. Any discount on oil would've certainly helped lower the price.
However in the latest report on the announcement made in New Delhi, Sushma Swaraj has confirmed that India won't be using cryptocurrency for purchasing oil.
We cannot have any trade in cryptocurrency as it is banned by the Reserve Bank of India. We will see which medium we can use for trade," Swaraj insisted. The representative of the East Asian country made the remarks, in New Delhi, at a joint news conference with Iranian counterpart Mohammed Javad Zarif.
India will continue purchasing oil from countries such as Iran who is under heavy US sanctions. Iran is currently India's number one oil supplier as the quality of oil procured from Iran is of good quality.
Washington has also imposed sanctions on Venezuela but India will continue trading with Venezuela as India won't allow other countries to dictate it's foreign policies. However, as expected Indian government won't be paying for anything using cryptocurrency for a long time to come.
Both Iran and Venezuela supply oil to India and are key to our crude oil imports currently. Venezuela has the world's highest oil reserves and it's Petro cryptocurrency is likely to become the world's first state cryptocurrency once the law is passed by the government.
At the event Swaraj was also quoted saying that "India follows only UN sanctions, and not unilateral sanctions by any country." This implies that India will continue to freely trade with Venezuela and Iran for oil but without involvement of any cryptocurrency.
---
If you like my work kindly resteem it to your friends. You may also continue reading my recent posts which might interest you:
---