India: TRAI May Use Blockchain Technology
Telecom Regulatory Authority of India (TRAI) is planning to use blockchain technology to prevent pesky callers from breaking the do-not-disturb (DND) protocol and engage in any unsolicited communication with end users.
Blockchain technology has huge potential in the telecom sector and recently I've written about the possibility of blockchain technology being deployed commercially by a few telecom giants in India.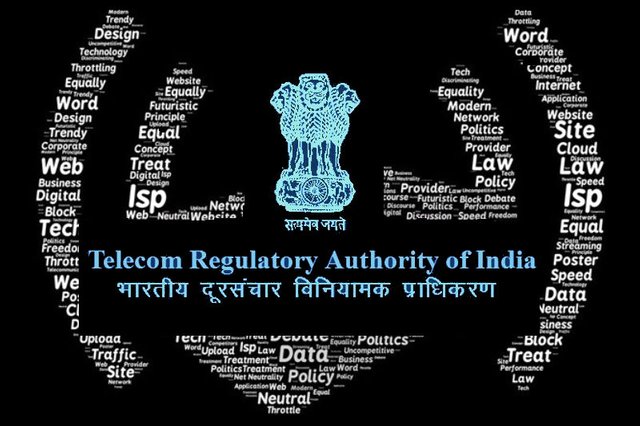 Source
This technology will allow TRAI to track spammers through data matching even if spammers are using 10 digit phone numbers which is basically the norm in India. India has a huge mobile number userbase which is growing at a good pace.
According to Trai 30 billion messages are sent to mobile phone users every month in India and a bulk of this is spam. Telemarketing after all offers big business opportunities in the country. But having blockchain enabled protocol with hard rules will ensure all communication between subscribers and users are recorded.
This will ensure subscribers review consent with users periodically in addition to taking explicit consent from users before sending any communication. This is bound to reduce unsolicited communication with end users.
"Blockchain will ensure two things — non- repudiation and confidentiality. Only those authorised will be able to access details of a subscriber and only when they need to deliver service... Trai will become the first organisation to implement this kind of a regulation," Trai Chairman RS Sharma said on Tuesday to Business-Standard.
Trai Secretary SK Gupta said many telemarketing firms get registered with telecom companies just to obtain subscriber details. "The system will give access to authorised agencies at the time they need to deliver service and details of those subscribers who have agreed to receive the message."
The draft which has been proposed to Trai for implementation of blockchain technology will check for any misuse by telemarketers. Many times we give consent for a service to notify us of any new information but it gets misused. But with new regulations users will be able to revoke consent through a TRAI app and other mechanisms.
230 million subscribers have registered on the "Do Not Disturb" registry
The DND registry came into effect in 2010
Now blockchain will be adopted as RegTech (regulatory technology)
Information can be secured cryptographically and made available only if needed
Nobody (like spammers) can deny their actions or tamper with data once recorded on blockchain
It is a co-regulation where telecom operators can establish and arrange a framework
The solution will be demonstrated to everyone before deployment
Trai likely to come out with final rules and solution by July-August
If this proposal goes into effect then India will become the first country to implement blockchain technology at the telecom regulatory level. Personally, I think this is a great move and I hope it goes through. We need more departments of the government to imbibe this technology and use it in various aspects.
The draft is open to public comment till the 11th of June and after that the final rules are likely to be drafted by July. To ensure they are able to carry out these tasks, TRAI will use a combination of regulation and technology to ensure they are able to keep a check on unsolicited communication by leveraging modern technology to deal with the dynamics of the telecom sector.
---
If you like my work kindly resteem it to your friends. You may also continue reading my recent posts which might interest you:
---