IndiaChain: Indian Government Set To Launch A Massive Blockchain Project!
This shouldn't come as a surprise that Indian government has been interested in blockchain technology and through their think tank-NITI Aayog they are looking at bringing out a paper on blockchain policy as early as next month. NITI stands for National Institution for Transforming India.
Most media outlets in India haven't shared a lot about this initiative from the government. NITI Aayog as a think tank is very good and I'm really keen to see what the paper reads when they release it. IndiaChain as it's being called at the moment will allow government and private entities to build scalable solutions and take advantage of the technology.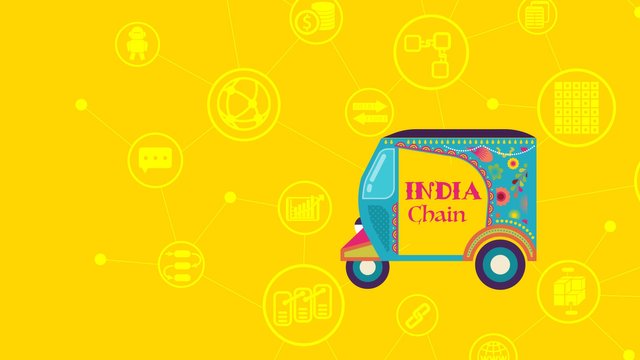 Source
They have recently released a discussion paper on Artificial Intelligence. If it interests you check it out here!
According to FactorDaily, NITI Aayog is working on a proof of concept using blockchain technologies to bust the widespread problem of fake drugs. Alongside, it has also started working on other PoCs of blockchain around land records, agriculture and healthcare.
It has been reported in that past that:
IndiaChain in its first phase will take into its fold agriculture, land records, and electricity distribution 'proof of concept' or PoC cases. Eventually, it will be linked with Aadhaar to secure individual identity.

The second source said that it is too early to give projections on the scale, budget, and early milestones of the project.
I'm quite thrilled about the prospect of government planning to use blockchain technology at a large scale level. Infact few state governments are already considering deploying this technology in supply chain management.
It's possible that government might replicate UPI features on IndiaChain.
The UPI application programming interface, or API, was opened up for other private companies to use and a bunch of payments applications are built on it. WhatsApp is beta-testing payments. Amazon Pay, Google's Tez, Paytm, PhonePe, and Reliance Jio are built on UPI.
I'm sure some Indian users here might be using aforementioned payment systems. I use Google Tez and Paytm all the time. It's incredible how fast and efficient these applications have become.
For recording transactions in an electronic ledger, blockchain technology is great. However, currently implemented models for data storage and recollection is pretty good. UPI, IMPS etc are very fast. Infact they are instant in debiting and crediting accounts. Can IndiaChain enable these things? I'm not so sure yet but we'll see.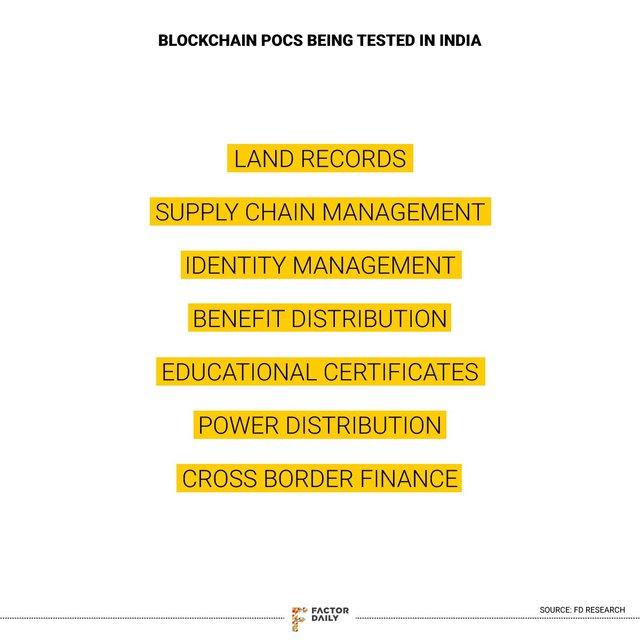 Source
IndiaChain will certainly help in many ways. It would be interesting to note if a future government would consider implementing blockchain technology in voting. It's an area that needs such an immutable technology where data cannot be falsified. I hope the government will introduce blockchain in areas where corruption rate is high.
Another expert pointed out that without the source code or whitepaper of the project being released in public, the legitimacy of a blockchain project cannot be determined. "If you are building a public blockchain project, then the project should be open source, but so far no project in India that is being implemented on blockchain has ever released its source code," said Sunil Aggarwal, director at Theory Frames Knowledge Networks and author of Bitcoin Magnet.
There are some issues such as the aforementioned fact that there are no open-source blockchain projects being undertaken in India so far. How can a public blockchain be available to a closed group of entities? We need the public blockchain projects to share their whitepaper with the public. Just because someone is building a blockchain technology doesn't mean they will get it right from the day one.
For all we know, this might be a dud. Until we see large scale implementation any "hype" around all of this is just hype and nothing more. Because currently there is no body constituted to set standards and protocols for implementation of blockchain technology in the public domain in India.
Let's see where this goes. Hopefully NITI Aayog will share more details about IndiaChain soon.
---
If you like my work kindly resteem it to your friends. You may also continue reading my recent posts which might interest you:
---