Looking For a Custom High-end Gaming Laptop in India?
Some PC gaming enthusiasts prefer to build their rigs over purchasing one off the shelf. Some of them enjoy gaming on laptops also. Today, if I had to choose a gaming laptop then I would seriously consider getting myself one from Azom.Systems
I came across this startup from India 4-5 years ago and wanted to get a gaming rig for myself. At the time they were building both laptop configurations as well as a cabinets/tower units with customer config. However, for 2019 they only have to configurable laptop options on sale.
They use Clevo barebones and will build you an excellent configuration. Clevo barebone is also used by Asus for the ROG gaming range of laptops afaik.
If you are wondering what a barebone computer or laptop is then here's the wiki definition for you.
A barebone computer is a partially assembled platform or an unassembled kit of computer parts allowing more customization and lower costs than a retail computer system. They are available for desktop computer, notebook (see barebook) and server purposes, and in nearly any form factor. Manufacturers are also able to produce systems of a specialized or non-standard form factor, since the system is sold as a pre-built unit, with the motherboard and power supply already installed.
It's usually cheaper than buying a 'branded' gaming laptop and you can continue poking around and upgrading the parts later on your own if needed. Azom.Systems is the only one of a kind high-end custom gaming laptop builder in the country who does all that you need!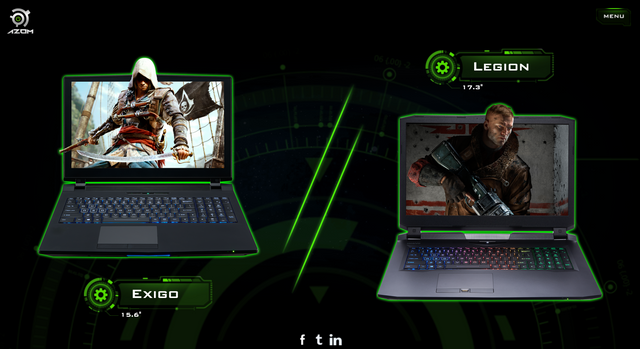 Azom.Systems
Due to somethings I never bought a system from them but have recommended to a few friends who went ahead with their purchase and have been very happy. I've had a chance to test the builds a few times over the years and they work splendidly.
However, gaming laptops tend to be bulky and heavy. If I could get a custom laptop the size and weight of my current 13" Macbook Pro with gaming capability I would go for it in a heartbeat. Since my requirements are usually centred around portability due to regular travel I haven't bought a gaming system as I don't have the time for gaming these days. Also, I enjoy gaming on desktop systems over a laptop generally.
But, having said that I don't miss a chance to use Azom's Exige at my friend's place whenever I visit him. It's a crazy system and can play anything at a good FPS.
They have two laptops on sale. I won't dive deep into the config as you'll find all the info on their website. Their Exigo version is 15.6" and Legion is bigger at 17.3" which are standard sizes.
These guys are known for their excellent customer service. If you like to upgrade parts they are more than happy to guide you. Warranty is no issue with them. They have always been open and encouraging of their customers to learn how to assemble or upgrade further after purchasing from them.
There are reviews of their customer support answering queries on whatsapp late night or helping customer dial-in on the best settings for terrific gameplay etc. My friends love their gaming laptops from Azom.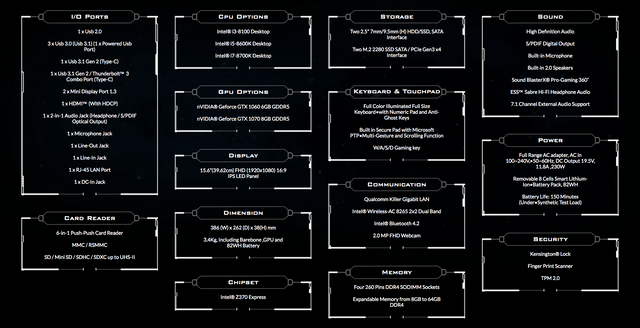 You can find positive reviews for them everywhere including on their facebook page.
You can check out their website and use the config builder to add and remove the parts and it'll show you the price of the build as well. You can go as high as nearly 3 lakh INR starting from the base price upwards of 80K INR.
I hope to get back to gaming in the near future. I miss that part of my life and when I do I would pair it with something like the Alienware AW3418DW curved monitor and enjoy some of the best games. But I digress.
If you are looking for the best experience building a custom high-end gaming laptop don't look any further from Azom.Systems PERIOD!
If you have any queries you can ask these budding entrepreneurs and they will be able to help you out with your queries. Their contact info is located here.
What if you are not looking for a gaming laptop but for a custom gaming desktop in India instead? I'm personally more of a desktop gamer myself and I'll post that info soon.
---
If you like my work kindly resteem it to your friends. You may also continue reading my recent posts which might interest you:
---