Ripple Acknowledges Indian Brains—When Will Indian Government Wake Up From It's Slumber?
India in all probability has more than 3 million software engineers to say the least and an increasing number of graduates take up this profession in the country even today. The market for several of these programmers isn't all that great since we produce more graduates than employable.
Indian government hasn't done a great deal to leverage new technologies such as blockchain. They seem to be fine with companies and even banks using this technology but there's not a lot of scope for engineers to build blockchain technology and powered by cryptocurrencies.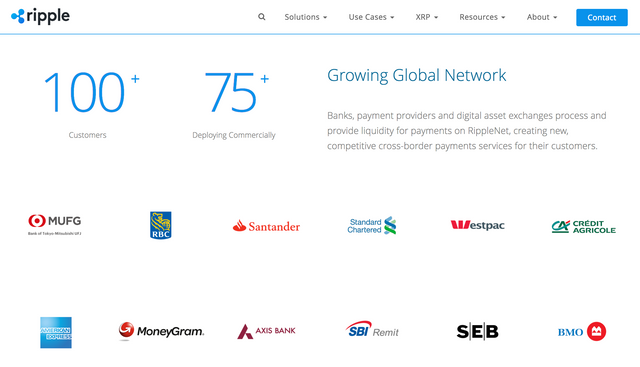 When it comes to cryptocurrencies, Indian government has been on the backfoot, shying away from it for a long time. Our central bank is working to make it difficult to trade in cryptocurrencies by banning banking services to exchanges.
Meanwhile, blockchain tech Ripple begins partnership around the world with 17 prestigious universities and two of them are from India. Under its new initiative:
"University Blockchain Research Initiative (UBRI)," a program comprised of collaborative partnerships with leading universities globally to support academic research, technical development and innovation in blockchain, cryptocurrency and digital payments.
By partnering with these universities, Ripple through this program will donate $50M to universities around the world. The idea behind this is to help shape the future workforce and enable it to work on existing technologies and build new solutions for the modern world.
UBRI is launching with 17 initial partners:
The University of Pennsylvania
CSAIL at MIT
The Center for Information Technology Policy at Princeton University
Haas School of Business, University of California, Berkeley
University of Waterloo
UCL (University College London)
University of Oregon
The University of North Carolina at Chapel Hill
Korea University
University of Luxembourg
Delft University of Technology (Netherlands)
University of Nicosia (Cyprus)
Australian National University
Fundação Getulio Vargas (Brazil)
McCombs School of Business, UT-Austin
IIT Bombay
International Institute of Information Technology, Hyderabad (IIIT-H)
FinTech has been providing greater employment to people in the past year. There have been several new job openings in the IT sector owing to the boom in cryptocurrencies and interest in blockchain technology.
According to Ripple: Each university will determine its own research topics and areas of focus. In addition to providing financial resources, Ripple is committed to collaborating with universities by providing subject matter expertise and technical resources, as needed.
I think this is a great initiative from Ripple and it will certainly go a long way in promoting blockchain technology. Leading universities around the world such as IITs in India help create and shape the top minds that ultimately lead some of the biggest companies. Adopting blockchain technology and developing it at this stage will help shape the minds of young engineers.
It's my hope that in the next 2-3 years India will full embrace blockchain technology and adopt it completely in-order to help its own workforce. There's a huge potential to create new jobs in the Blockchain Technology & FinTech space in India which is at its nascent stage.
---
If you like my work kindly resteem it to your friends. You may also continue reading my recent posts which might interest you:
---