Modi and his crony team playing with Indians
The Indian middle class has been led to one disaster after another starting from Demonetizing, GST and now they want to take the money from people involved in crypto trading. The Indian economy and the small traders are suffering and Modi and his team continues helping rich Billionaire friends who help in elections.
Now the same team of Modi and Ambani are trying to take control of cryptocurrency in India.
Look at the sequence of events how the Indian Govt with puppet PM Modi is controlled by the big corporate led by Mr. Ambani. They know crypto is the future so they want to control the Crypto market of one plus billion Indians.
Jan 12 2018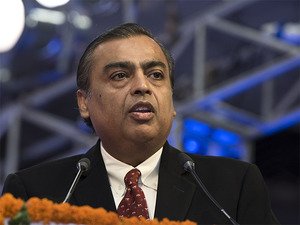 News comes out that Ambani group is planning to release its own currency JIOCOIN in lines.
Read more at https://economictimes.indiatimes.com/news/company/corporate-trends/is-cryptocurrency-next-on-mukesh-ambanis-to-do-list/articleshow/62468001.cms
Jan 19 2018
India sends tax notices to crypto currency holders.
Read more at https://www.reuters.com/article/us-markets-bitcoin-india-taxes/india-sends-tax-notices-to-cryptocurrency-investors-as-trading-hits-3-5-billion-idUSKBN1F8190
Jan 21 2018
Govt suspends account ofIndians who are trading bitcoins.
Read more at https://cointelegraph.com/news/indian-banks-suspending-bitcoin-exchange-accounts
So just like JOI mobile phone the Indian government is trying to centralize cryptos in India using Ambani.
Mr. Modi the force is strong in the crypto world and if you don't take steps to help the middle class you will be crushed.