The worst cricketer of India
He has played one first-class match. Playing for Jharkhand against Vidarbha, he batted at No 7.
He scored one run in first innings and 19 runs in the second, leaving with a first class average of 10.
He bowled five overs in that match, yet went wicketless.
He played for Jharkhand as an all-rounder for the Vijay Hazare trophy.
The first match was against Odisha on 14 February 2010, he scored 9 runs. His team lost.
After two days, his team won against Tripura. He scored only 5 runs and took a wicket.
In first class T-20 match, for Jharkhand in the Syed Mushtaq Ali Trophy rivalry,he batted in only one innings which was against Odisha, and scored only three runs. He however bowled in all matches but failed to get a wicket.
The cricketer is none other than TEJASWI YADAV, Son of LALU PRASAD YADAV.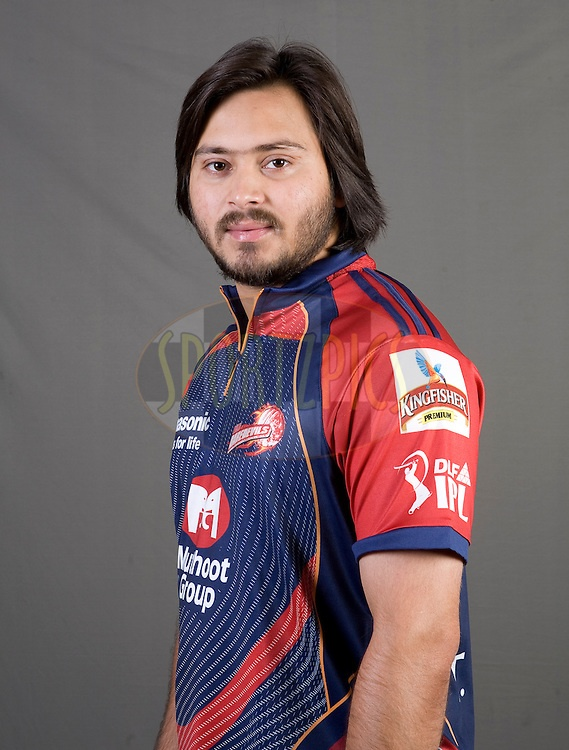 He was the part of the Delhi Daredevils IPL team from 2009 to 2012. But he never got a chance to take the field. Ofcourse everyone knows that his father Lalu was the Rail Minister of India in 2009. So,I sympathize with franchises ;)
Delhi Daredevils retained him in the team for a four years even though he didn't play any games. This is the same team which decided to part with players like Gambhir, Warner and deVilliers. However, Daredevils never dared to part the Legendary Batsman Tejaswi.
Even Lalu Prasad once quoted
My son Tejaswi is part of the Delhi team. But all he has done is to carry water to the field. They don't give him a chance to play.
With this record, Tejaswi stood no chance at a career in cricket, not by a long shot. Wise of him to leave for another, possibly more rewarding career. He switched from a failed cricketer to Deputy CM of Bihar state and now Leader of Oppposition of Bihar Legislative assembly.

Thanks for visiting my blog.