This post is pointless
Hello everyone, I hope you all are in good health. If not there is nothing to worry just apply for a week leave, pop some painkillers and watch some web shows. Well thats what I had been doing. Watching shows on amazon prime, Hotstar, Voot, VIU and some other apps. Over the course of one week when I was on heavy medication I thought of sitting down and writing a story, You know since its been so long and I wanted to see what kind of crazy shit my brain cooks up when it under the influence of drugs (prescribed ones, not a fan of the other one).
Warning : This post is entirely pointless, as pointless as me placing and order for shirt and having it shipped to my Chennai address.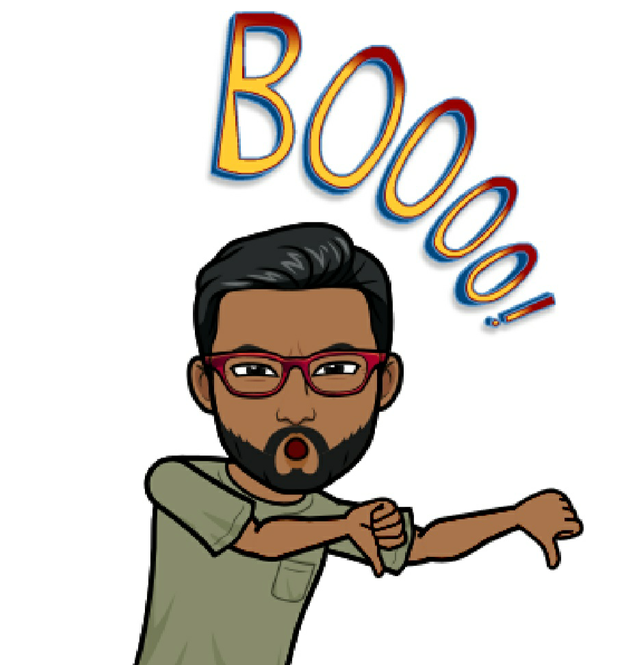 So before I get to the point let me apologies for vanishing from Steemit for almost 3 months, even though I don't owe any apology for my act and nobody missed me (except for two guys), I am putting one out just in case. I was bed ridden for a week but I still don't have any explanation for my disappearance from the Steemit society. And Let me make it clear that there is no point to this post. Yes no point at all, so if you are looking for a post with deep meaning I suggest you skip this complaint forum because at this point I am 100% sure that this post is me under the influence of medicines which is suppose to suppress pain and I think it is doing a wonderful job. So lets set the font to Courier New, alignment to justify and the size to 10 and lets do or think of something pointless. You know to get the feel that I am actually writing something. Skipping the wink emoji as in this font its really scary…
Last week I went through a minor surgery on my left foot which turned into a little more than minor and I ended up with a bed rest for a week. The pain was excruciating and the medicines were barely keeping them in check as soon as the meds wears off the pains back. I couldn't sleep for first two nights because of the pains and I kept myself awake through the third night as I keep accidentally banging my foot on the wall. So there I was unable to sleep and was in very irritated mood. I couldn't move around as the doctor has cut a 2 inch hole in my left foot so I was at the complete mercy of the Swiggy for delivering my food. Can you imagine that I was so tired that I ordered breakfast through swiggy. Breakfast, Lunch and Dinner everything through swiggy. I could have gone out limping and risk falling in that process but the rain wasn't helping. So there I was ordering food and just having it on my bed. You know I started chatting with the Swiggy bot because I was bored out of my mind. Exactly 30mins after placing the order I would open the customer support tab and start chatting. I was seriously considering updating my status as 'In a relationship with swiggy'. The only thing that held me back was how swiggy would take it. And of course how my fiancee would react to it. I started noticing weird things like I once complained the restaurant stating that they forgot to warp the tissue in the wooden fork. Just like how lightning never strikes a same place twice they say same delivery guy will never get assigned to same customer, But in my case the same delivery guy brought my food three times. That too in consecutive days, Breakfast, Dinner and Lunch would have been an awesome coincidence if the order was Breakfast, Lunch and Dinner.
I was having such amazing idea and stories that I wanted to put in paper (post), But I was helpless. Every time I open the laptop I would open a new word doc and then a tab on google chrome type 'Amazon Prime' and stays there for the entire day like a zombie. I watched so many series and worst part is without the recollection of most of it. I did remember watching 'The Boys'. And feeling weirdly horny one day that how I ended up with Alt Balaji app in my Android device. I kinda have appreciation for my self instead of turning to porn I turned to Alt Balaji because Its the story that drives the plot. Story is important, Every study of science knows what actually happens between a male and female. I mean it coded in our nature I guess. Hmm, This is not where I think I was going but somehow we are here. What I am trying to say is that this was pointless.
So there you have it. Nobody has asked of it. But like many movies this post is out there. Apart from Food and tons of ads and shows nothing happened, the rest of week as if it never happened. But in a weird way I feel very relaxed, probably the drugs in my system but still it feels like I am at rest and peaceful. I don't know what it is, and honestly I don't wanna know all I know is that I want to live like I have never been before.
I am inuke or at least I think I am. Wishing you peace and prosperity. And wishing myself that I get back to the writing as soon as possible. You can find me on the indiaunited and beawesome discord channel.
Posted using Partiko Android