Looking at the beauty of the Kapuas River in the Park Square
hello steemian friend ... If you crave a garden with the longest Kapuas River view in Indonesia, you should stop by to this one park. The Kapuas Square Park is named, this park presents the calm scenery of the water flow in the Kapuas River with the ships that cross the river.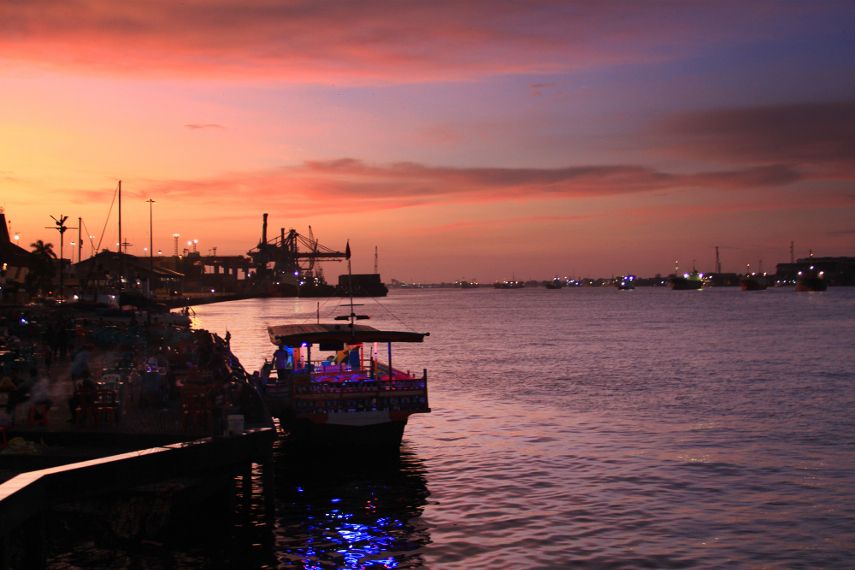 The park is located in the center of Pontianak City became one of the gathering place of Pontianak residents. Enjoying the view of the river that divides this Pontianak City while sitting relaxed and enjoying Pontianak typical culinary dish to be a fun moment while in this park. Kapuas Square Park becomes more beautiful when the night has greeted. The lights that illuminate the area around the park beautify the nuasa this park at the time of darkness. The lights coming from the fishing boats became pretty decorations from the direction of the river.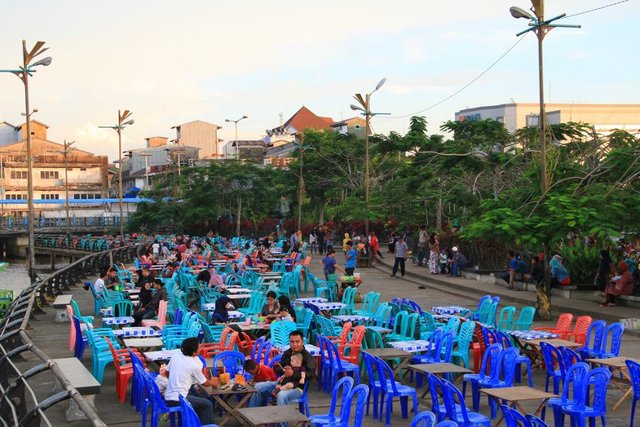 To get to this park visitors can take some transportation alternatives very easy. Using a private vehicle or public transportation park will be easy to find. It is located in the center of the city makes this park so easy to access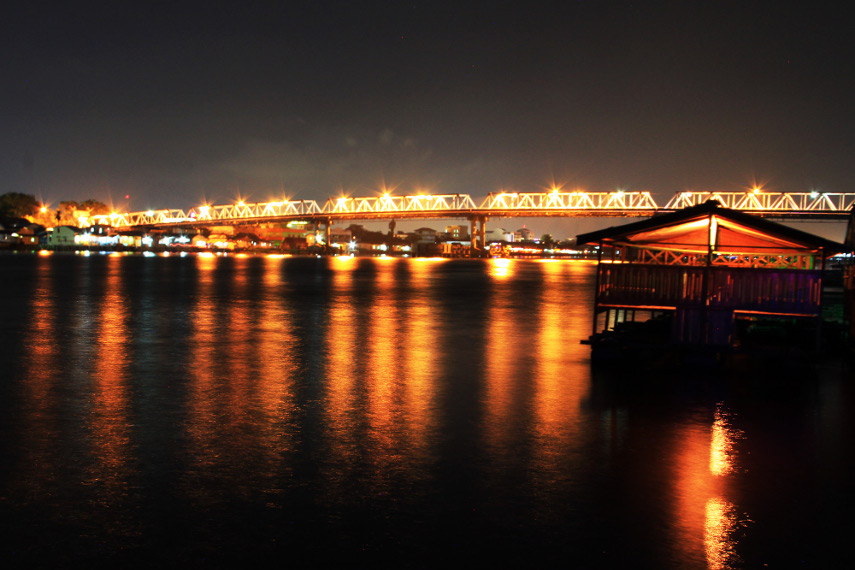 Park which became one of the project 'Waterfront City' for the Government of Pontianak City does have a architecture that is made comfortable for visitors. This park has a fountain that placement feels very beautiful with surrounded stairs. Replica of Equator Monument which is a pride of Pontianak residents can also see visitors in this park.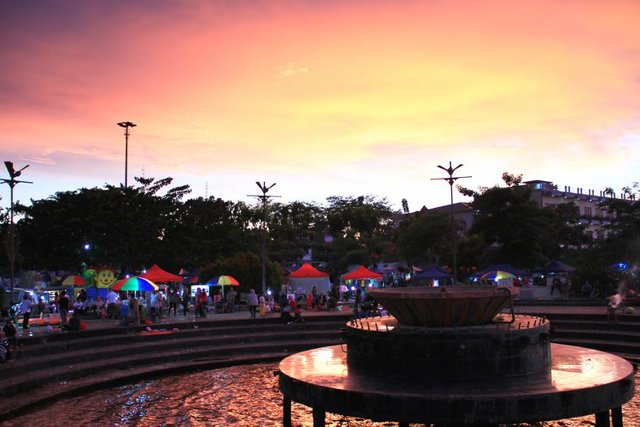 Kapuas Square Park has undergone several renovations. The first renovation took place around 1999, then in 2011 the park is undergoing renovation again. In 2012, the Government of Pontianak City is renovating in several sectors such as adding several fountain points and equipping the park with additional facilities and infrastructure. If at first this park only has an area of about 1.5 hectares is now wide Kapuas Square Park has reached about 3 hectares