Depending On How Our Version | Tergantung Bagaimana Versi Kita (Bilingual)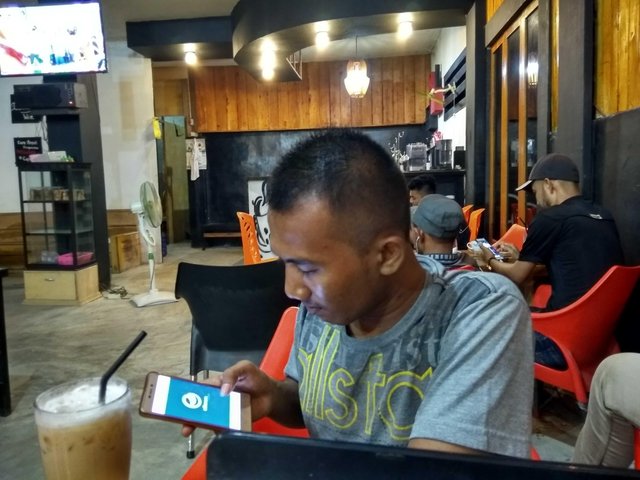 Dear Steemian
English
It's been a long time since I spent my spare time managing my Steemit account, both in terms of creating content, posting and contributing by using Steemit media. Normally I also take hours to pour ideas into a post, but now I'm a little evaluate from the previous days so I write and tell the reality. Whatever happens as it's, that's how I write it in the post so that it becomes a content in the form of writing.
Indonesia
Sudah terbilang lama saya mengisi waktu luang saya untuk mengelola akun Steemit, baik dalam hal membuat konten, postingan dan berkontribusi dengan menggunakan media Steemit. Biasanya saya juga membutuhkan waktu berjam-jam untuk menuangkan ide dalam sebuah postingan, tapi sekarang saya sedikit mengevaluasi dari hari-hari sebelumnya sehingga saya menulis dan menceritakan realitanya saja. Apapun yang terjadi apa adanya, begitulah saya tulis dalam postingan sehingga menjadi sebuah konten berupa tulisan.
English
The style or any writing format that I wrote all started from my own experience. When I first joined, I had difficulty understanding some of the writings of strangers, so I took the initiative to create two languages in my own posts. I think those outside Indonesia are also difficult to understand the writing I share in the Indonesian version only.
Indonesia
Adapun gaya atau pun format tulisan yang saya tulis semuanya berawal dari pengalaman saya sendiri. Saat awal bergabung, saya mengalami kesulitan dalam memahami beberapa tulisan orang asing, sehingga saya berinisiatif untuk membuat dua bahasa pada postingan saya sendiri. Saya pikir mereka para orang luar Indonesia juga sulit dalam memahami tulisan yang saya bagikan dalam versi Indonesia saja.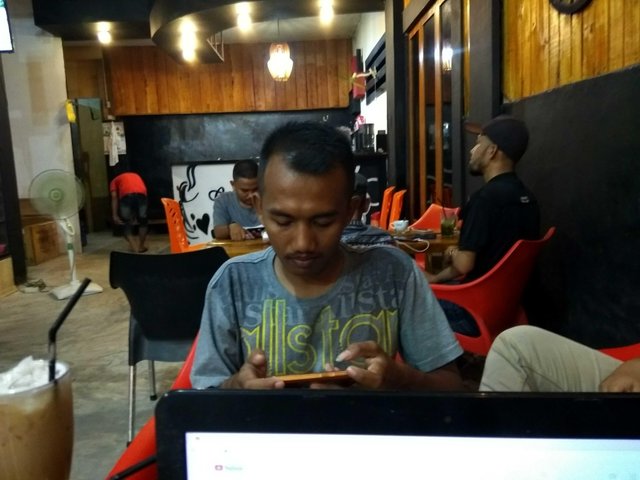 English
Many personal stories and stories of togetherness that we can tell in a post Steemit, we must make it in accordance with the reality we have ever passed. Don't be too focused on looking for one that is so interesting that it makes it hard to think of ideas when describing it in a post. Interesting photos may not necessarily be the best content, as interesting photographs will be solid if we describe them with a series of appropriate words. The point is that the titles we write should be compatible with the theme we're going to discuss, then tell the relevant ones in the discussion, avoid the vocabulary that is a little difficult to understand by most people because our goal of sharing the post is to attract the attention and interest of the readers. This will make them easier to understand and what we mean is also communicated to them.
Indonesia
Banyak cerita pribadi maupun cerita kebersamaan yang bisa kita ceritakan dalam sebuah postingan Steemit, kita harus membuatnya sesuai dengan realita yang pernah kita lewati saja. Jangan terlalu fokus mencari satu konten yang begitu menarik tetapi membuat kita sulit untuk memikirkan ide saat mendeskripsikannya dalam sebuah postingan. Foto yang menarik belum tentu menjadi sebuah konten yang terbaik, karena foto-foto menarik akan padu jika kita mendeskripsikannya dengan serangkaian kata-kata yang sesuai. Intinya adalah judul yang kita tulis harus memiliki kesesuaian dengan tema yang akan kita bahas, kemudian ceritakan yang relavan saja dalam pembahasan tersebut, hindari kosa kata yang sedikit sulit dipahami oleh kebanyakan orang karena tujuan kita membagikan postingan adalah untuk menarik perhatian dan minat para pembaca. Hal ini akan membuat mereka lebih mudah memahaminya dan apa yang kita maksud juga tersampaikan kepada mereka.
---