Impromptu Visit To Greet The Citizens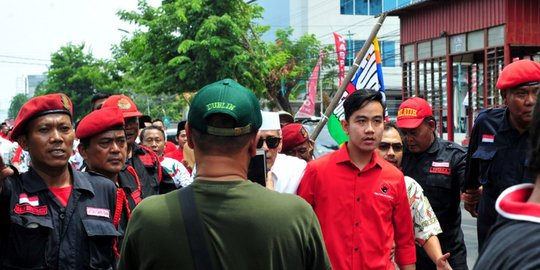 ---
After registering yourself to the DPD Central Java, on Thursday (12/12/2019) ago, Gibran more diligent, looking for support. Gibran did another impromptu visit to greet the citizens of Solo. For example, just on Monday (23/12), he visited the Klewer Market. In the market of batik is the largest it, Gibran buy children's clothes, negligee, and batik.
During a dialogue with traders, to Gibran also got aspirations related to some of the area kiosk that rated narrow. He rate a place like this should also be able to enliven the upper floors. According to him, the future sales in the Market Klewer also be combined with e-commerce.
"While the road course. Clear Klewer Market is already very good," he said, Tuesday (23/12).
In addition, Gibran also diligently visiting supporters. Visits were made every day in each post volunteers spread out in 51 villages in Solo.
"I want to post first, and still the post is open. That there is now a command post volunteers every day to my daughter," said Gibran.
---