The cocoa harvest
Hello everything is back again with me On this occasion I will tell you about the fruit of the cocoa harvest in the garden in its own way.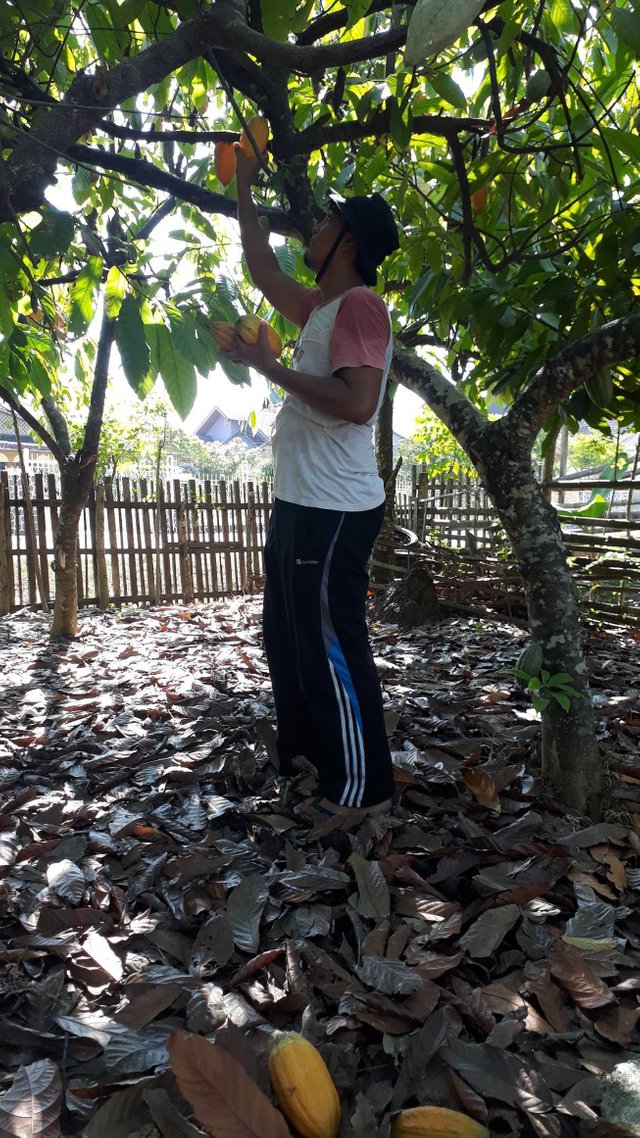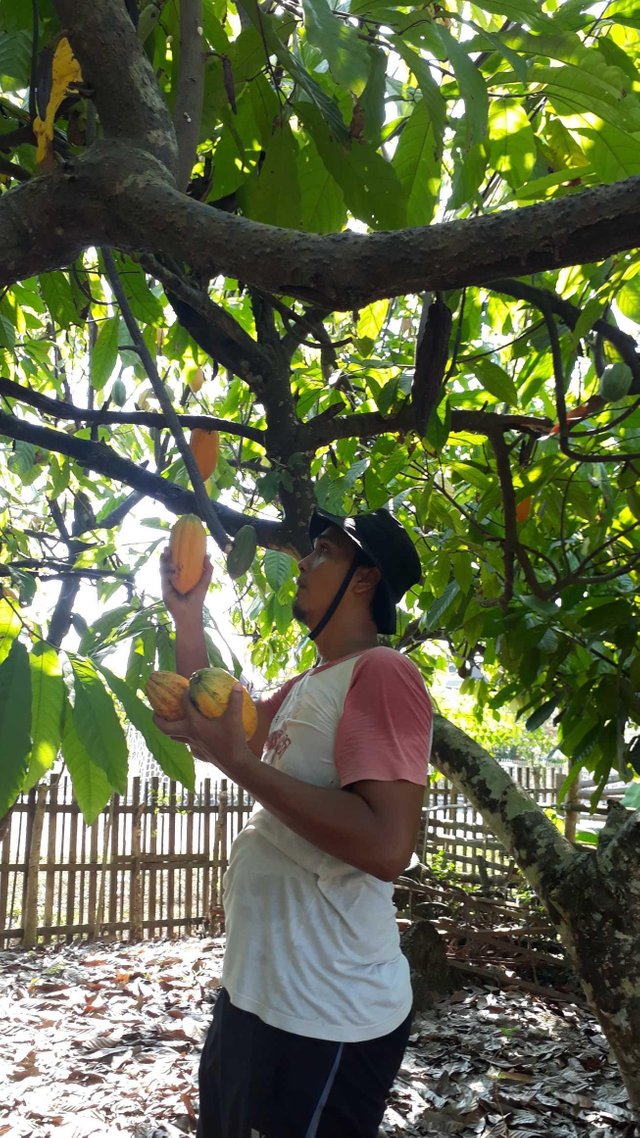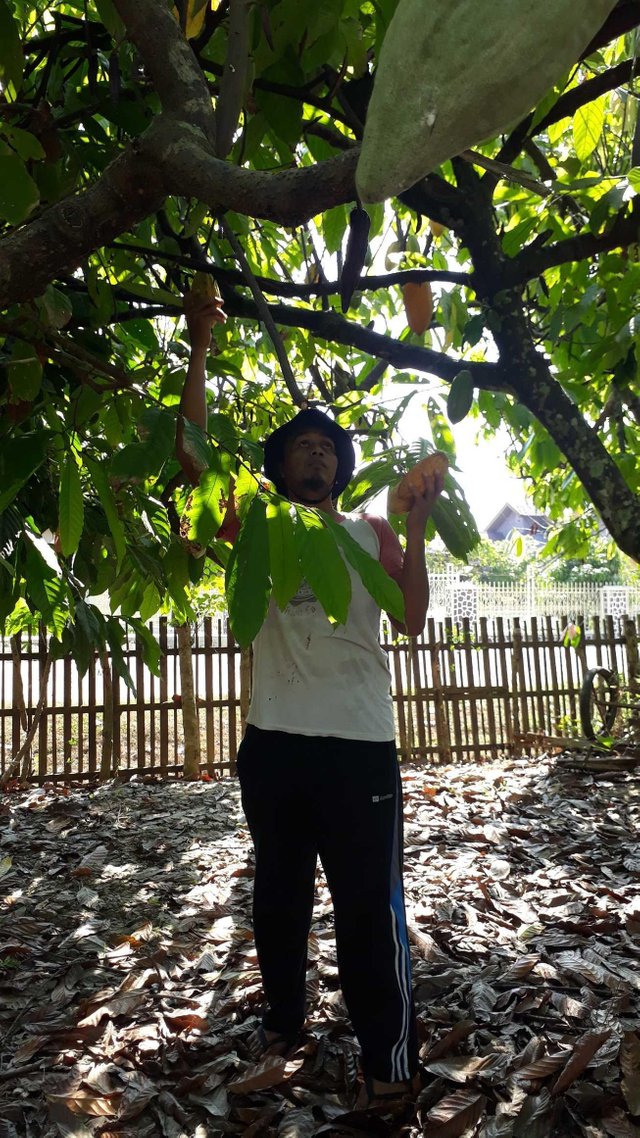 Picking the fruit of the cocoa is a very noteworthy activities in the harvest. Picking the wrong way can cause a decrease in the productivity of the cocoa in the months that followed.
Fruit picking is done by cutting the fruit stalks using form tools help prune scissors, machete, or sickle. Cutting the stalk is done as close as possible with the fruit that is leaving the stalk with a length of around 1-1.5 cm. Handle this fruit is an investment because the new cocoa flowers will be grown in the former fruit stalk.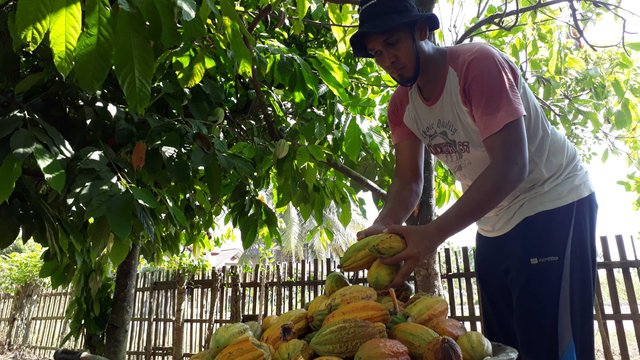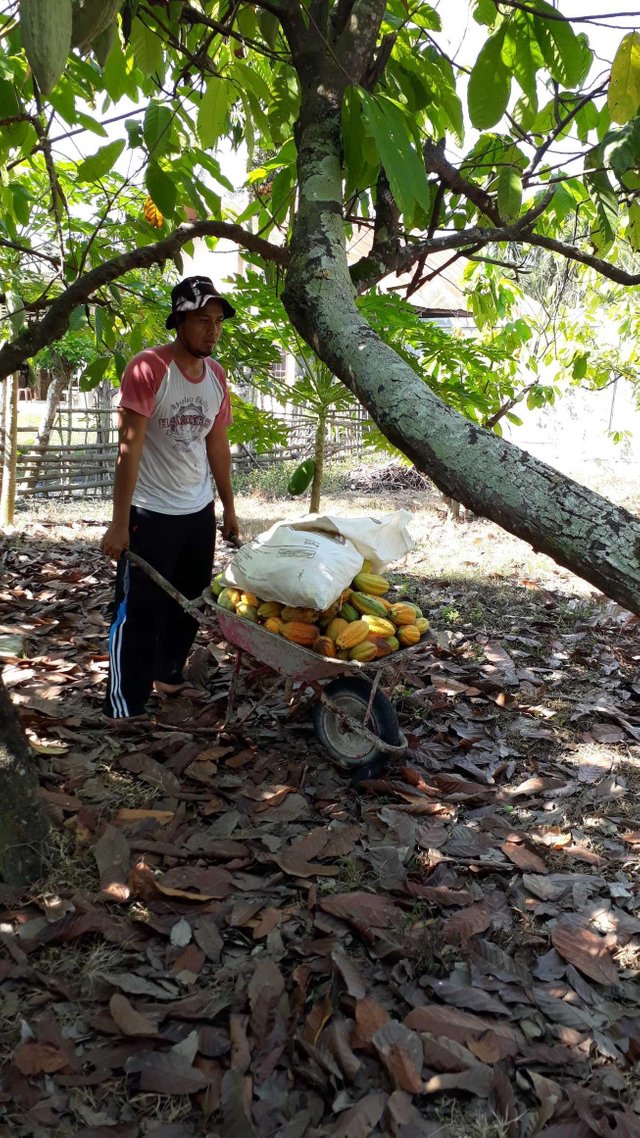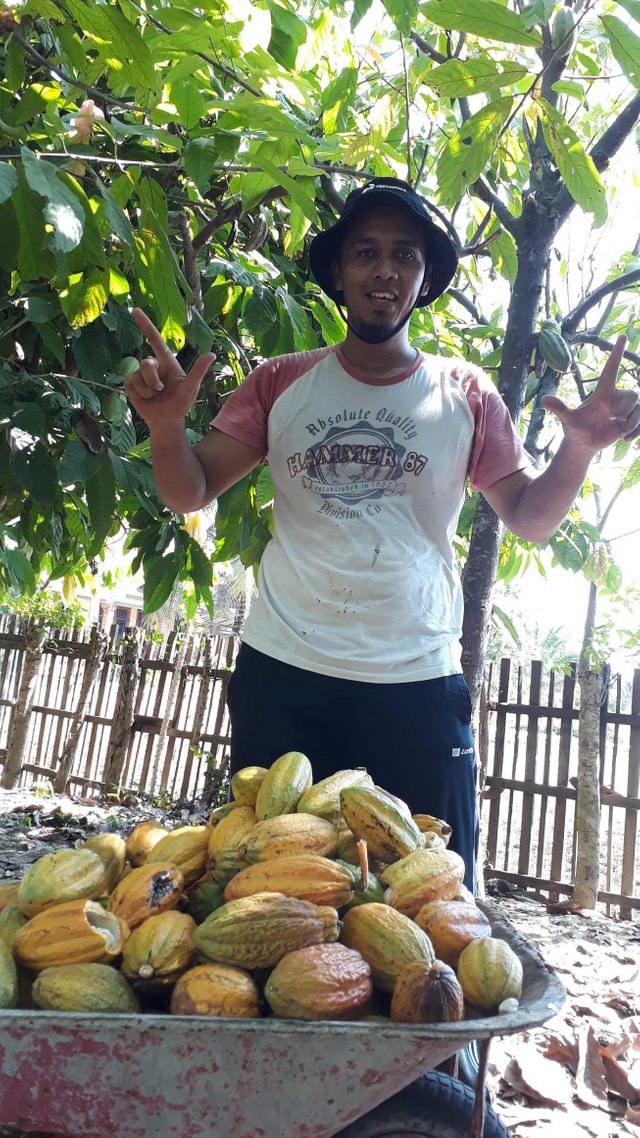 The fruit of the cocoa harvest has been ready to meet the criteria should be picked so that the quality of the seeds is not down. If the harvest is delayed, the seeds can germinate while still inside the fruit and this would make the seed fat levels dropped drastically. The seeds of such generally have a very low price.
The true fruit harvesting techniques refer to i.e. rotational harvest, picking fruit, stripping techniques, as well as the preparation of sports post harvest.
Thank you for taking a look. @irvanhelmi Follow Me