Yachts from Thailand Stranded in Aceh
Yachts from Thailand Stranded in Aceh
The luxury yacht as shown in the following picture belongs to Peter Jeremy David, a British businessman some time ago stranded in the middle of the sea, Muara Batu District, Aceh Utara Regency, Aceh - Indonesia is close to Malacca survivors.
Then the ship was pulled aside by two ships.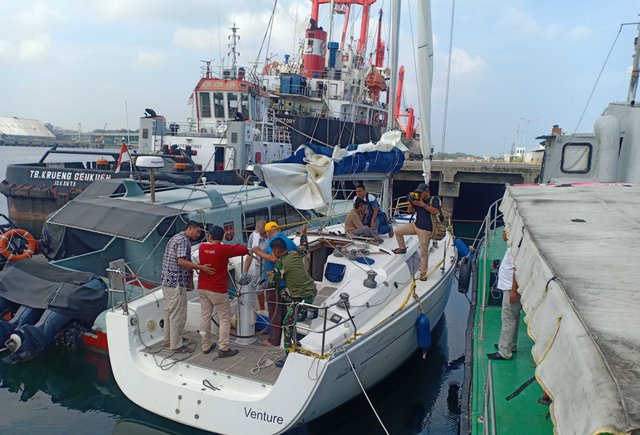 The two fishermen who found the ship were Safrizal and Azwar, fishermen from Pante Gurah Village, Muara Batu District, Aceh Utara. This finding was reported before by the mass media, one of them is Serambi Indonesia.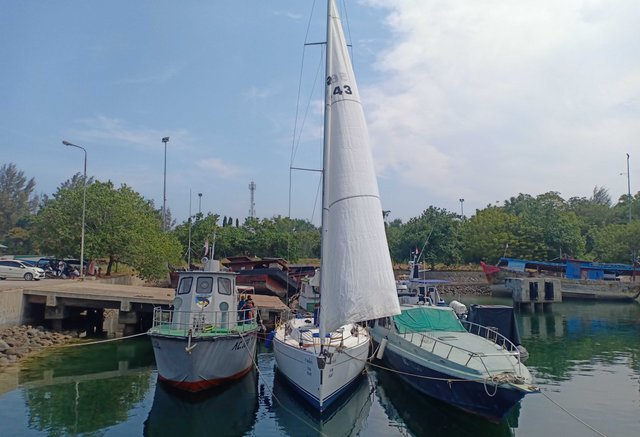 One Acehnese lecturer who had studied in the United States photographed the ship in the Serambi Indonesiaa newspaper, then sent it to the WhatssAp invitation group from abroad. Shortly afterwards there were parties who accepted the owner of the ship.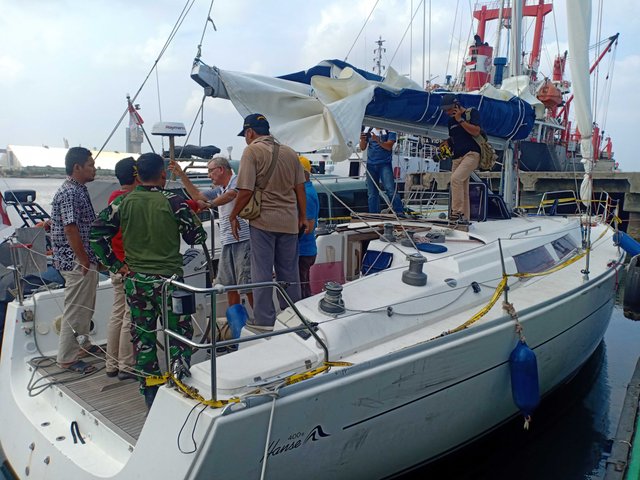 After the next administrative process the ship was returned home by British businessmen to Thailand after it was repaired at the Samudera Pase International Port, or better known as the Krueng Geukueh port. Because some parts are broken.