BAHAGIA YANG SEDERHANA | SIMPLE HAPPY
[IND]
Bismillahirrahmanirrahim
Assalamualaikum Sobat Steemians
Semoga sehat-sehat selalu.
Anak-anak tidak pernah akan terpisahkan dengan main-main, baik sendiri maupun dengan teman, permainan yang dilakukan membuat mereka bahagia, tertawa lepas, kebahagiaan yang mereka tunjukkan adalah bahagia yang sederhana namun penuh makna bagi masa-masa kecil anak--anak. Kebahagian terpancar tatkala mereka bisa bermain, baik bermain sendiri di rumah, bermain bersama teman di lingkunan rumah maupun bermain bersama orang tua.
Seperti halnya yang kami lakukan, Saya dan anak-anak menikmati kebersamaan, berikut moment berharga bagi mereka, mereka bahagia walau lewat cara yang sederhana :
Anak-anak bermain dengan mencurahkan kreatifitas mereka lewat mewarnai aneka gambar yang disediakan para penjual. Media yang digunakan adalah Styro Foam yang telah digambar berbagai karakter dan bunga, lalu kemudian anak-anak memberi warna dari karakter atau bunga yang tergambar di atas lembar styro foam. Ada 2 (dua) ukuran styro foam yang disediakan dengan hrga yang berbeda, untuk styro foam ukuran kecil dihargai Rp. 10.000 da ukuran yang lebih besar Rp. 12. 000,- sudah termasuk dengan aneka warna cat air.
[ENG]
Bismillahir rahmanir Rahim
Best wishes for all Steemians
We wish you good health.
Children will never be separated from playing games, either alone or with friends, the games that are done make them happy, laugh out loud, the happiness they show is a simple yet meaningful happiness for the childhoods of children. Happiness radiates when they can play, either playing alone at home, playing with friends in the home environment or playing with parents.
Like what we did, I and the children enjoyed togetherness, along with valuable moments for them, they were happy even in a simple way:
Children play by devoting their creativity through coloring various images provided by sellers. The media used is Styro Foam which has been drawn various characters and flowers, then the children give the color of the characters or flowers drawn on the styro foam sheet. There are 2 (two) sizes of styro foam provided with different colors, for small size styro foam valued at Rp. 10,000 da larger size Rp. 12. 000, - is included with various colors of watercolor.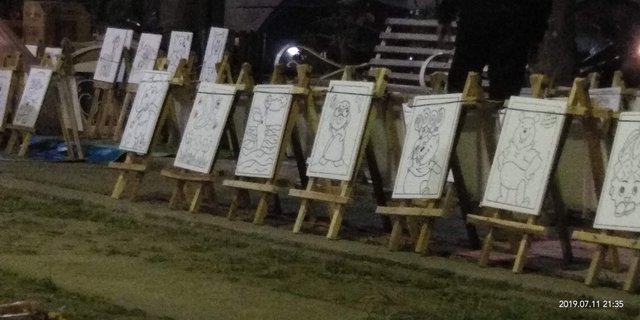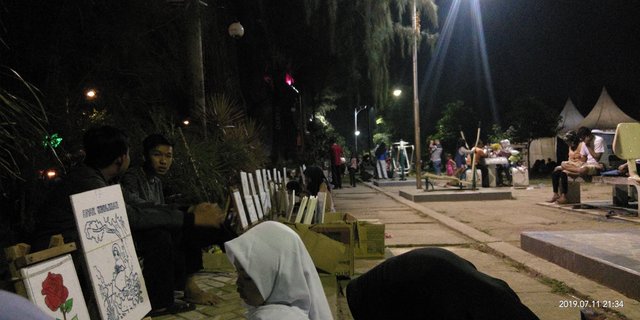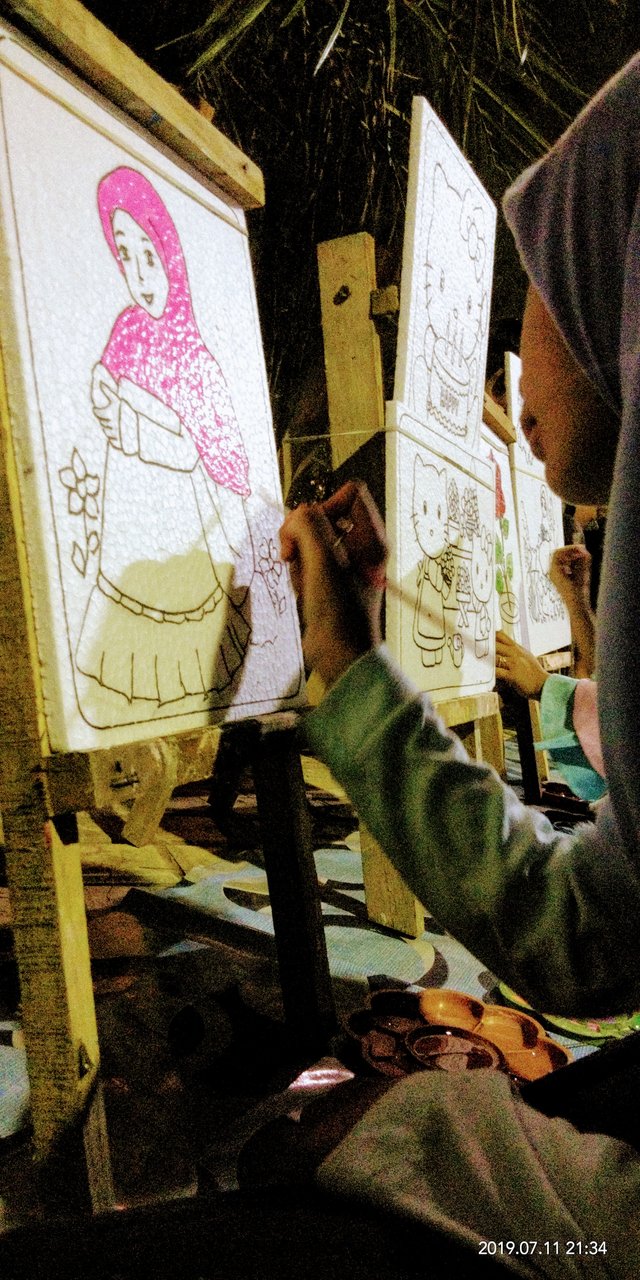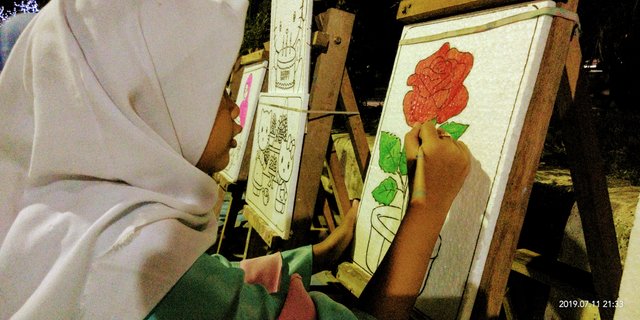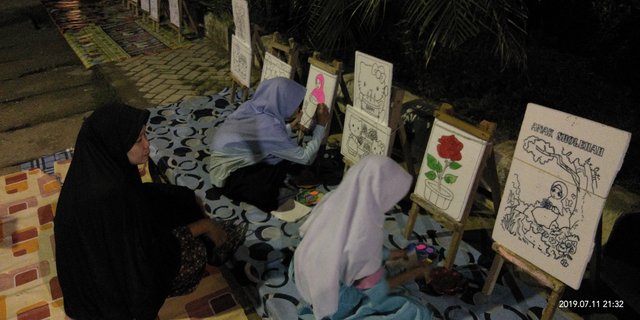 Walau tidak ada pantai dengan ombak yang beriringan, mandi dan berenang di pesisir hutan bakau juga tidak mengapa, yang penting bahagia. Lokasi hutan bakau Kota Langsa, dengan biaya masuk Rp. 2.500 / orang.
Although there are no beaches with waves that go hand in hand, bathing and swimming in the coastal mangrove forests are also fun, the important thing is happy. Location of Langsa City mangrove forest, with an entrance fee of Rp. 2,500 / person.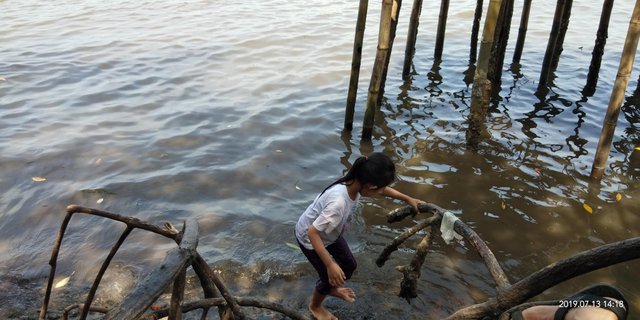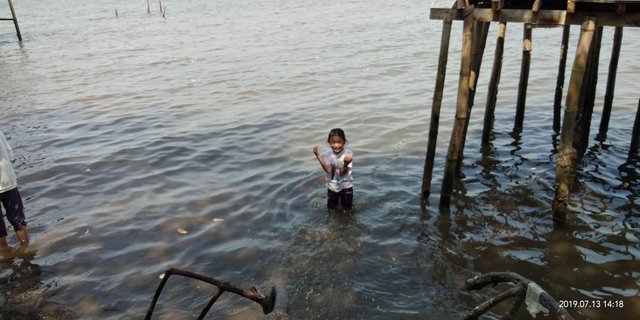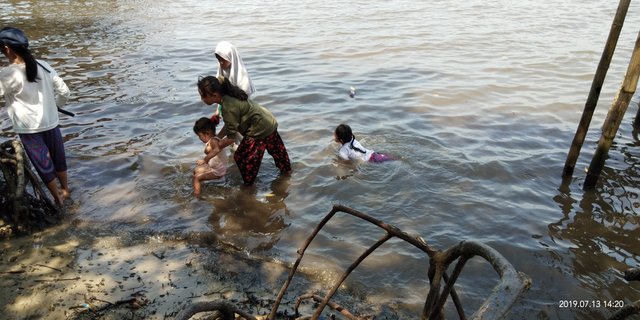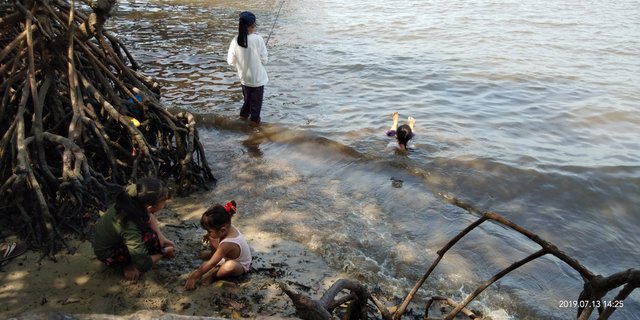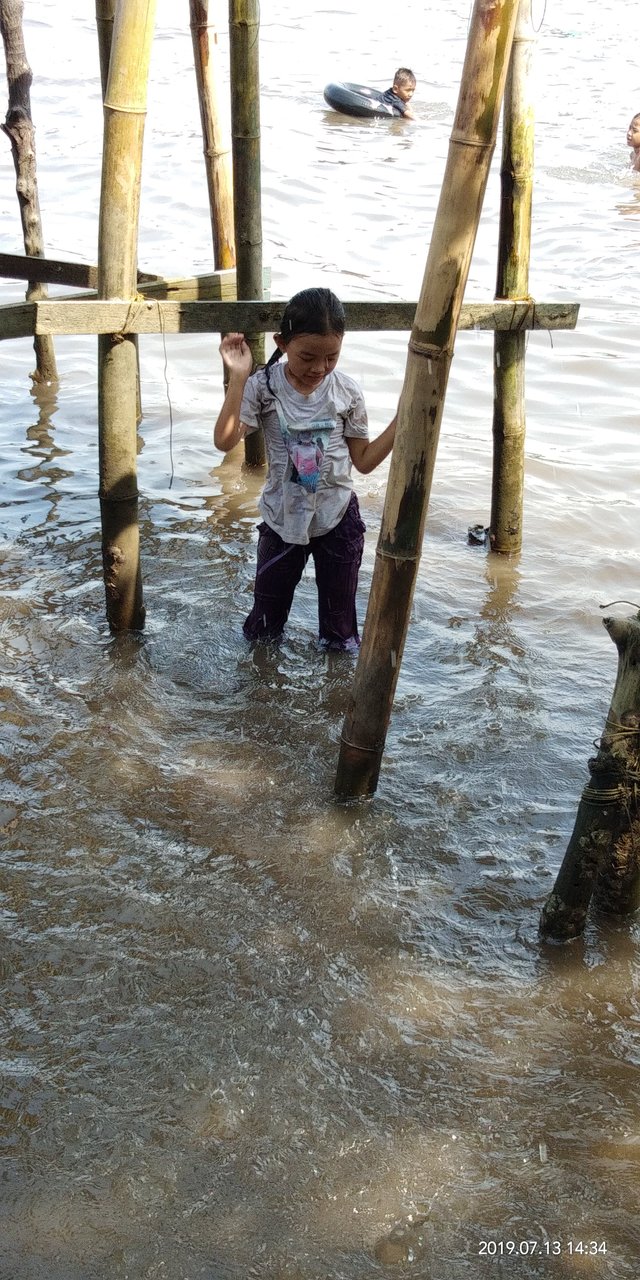 Nggak masalah dengan warna air yang keruh, yang penting bisa mandi.
It doesn't matter with the color of cloudy water, the important thing is to be able to take a bath and swim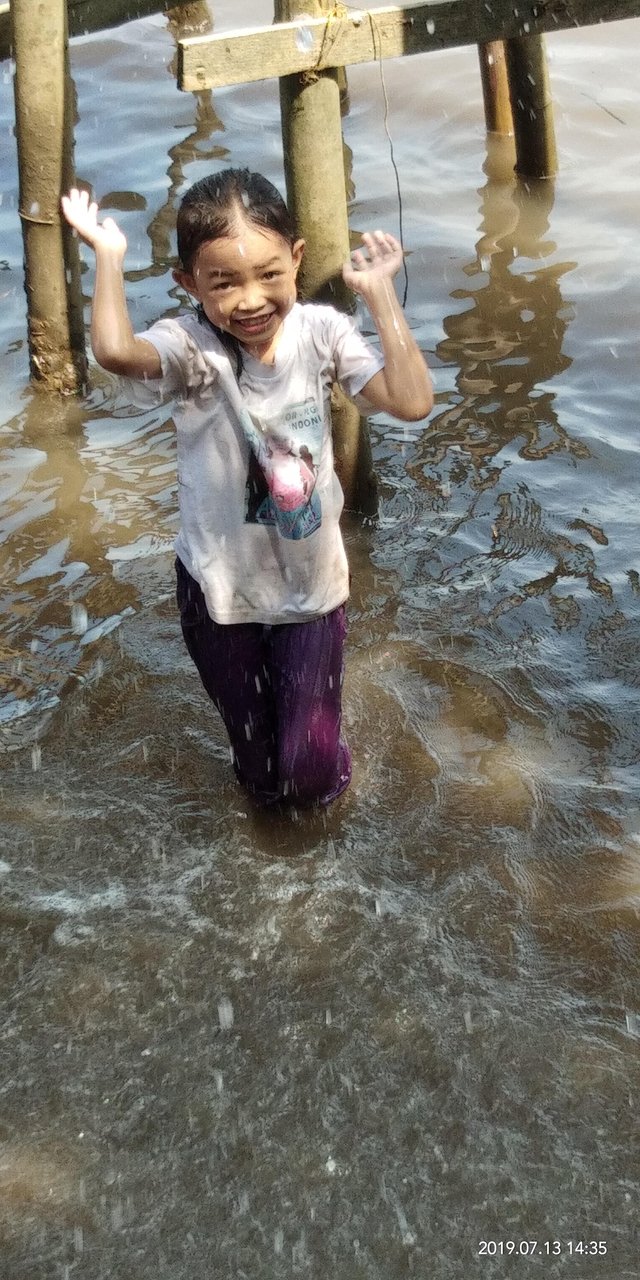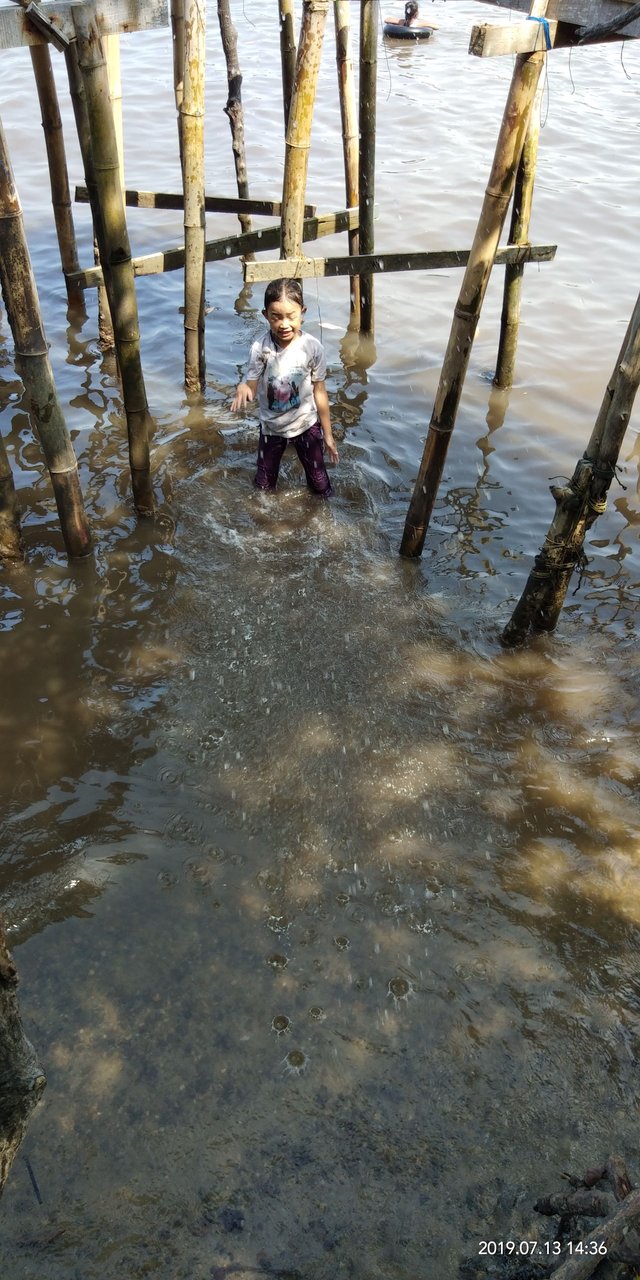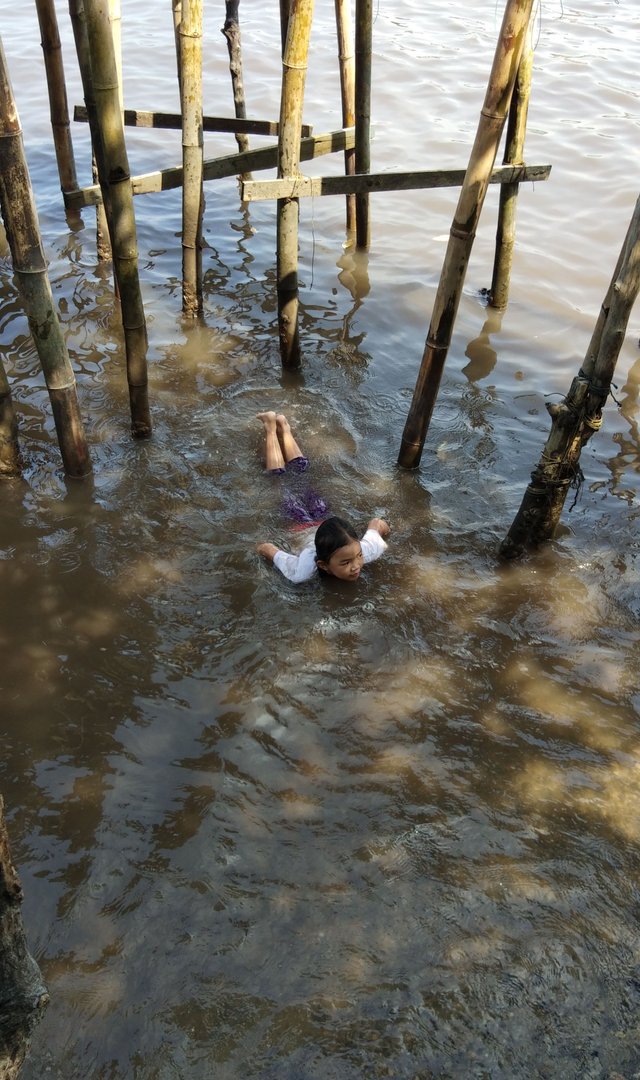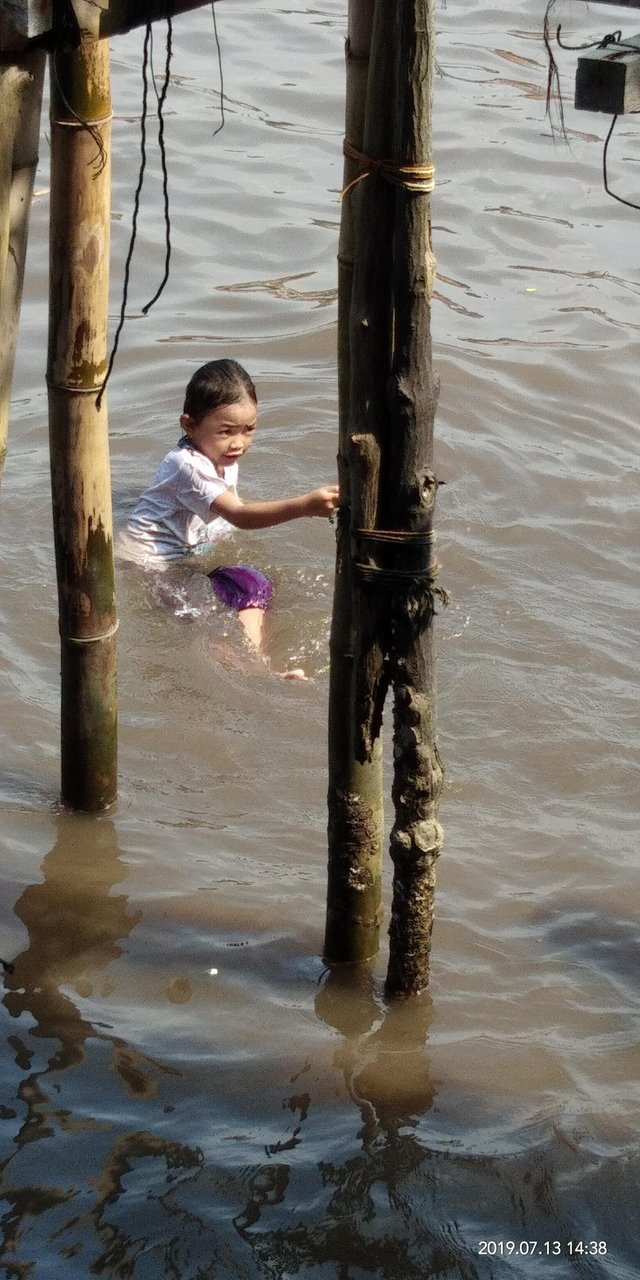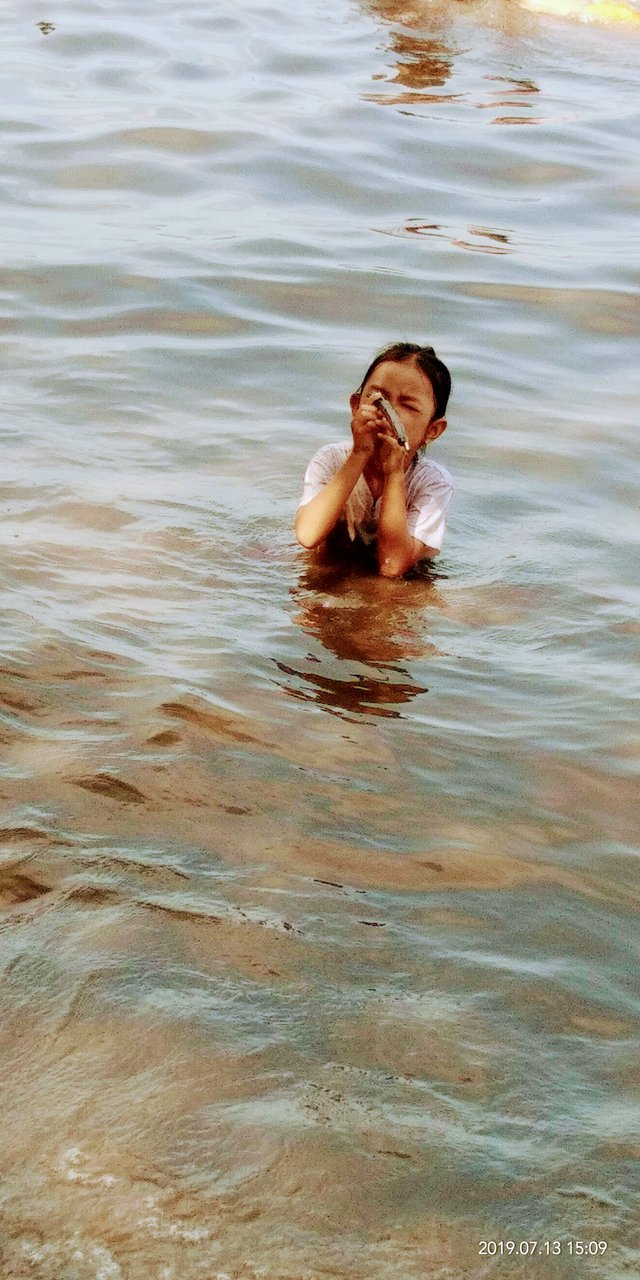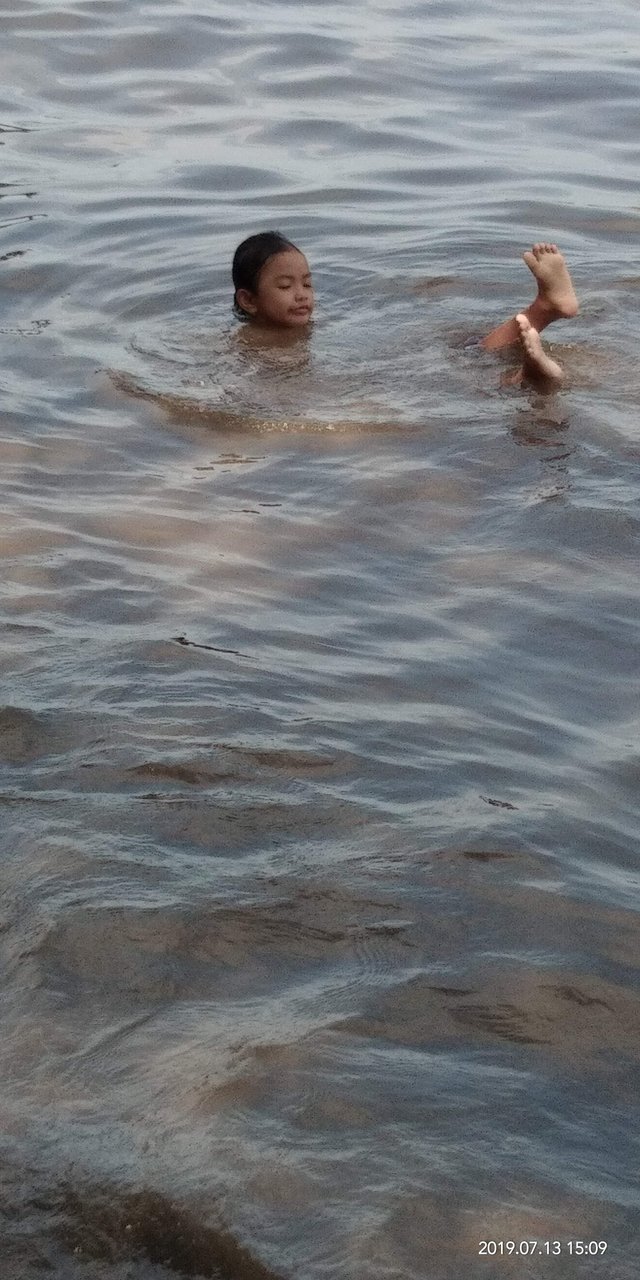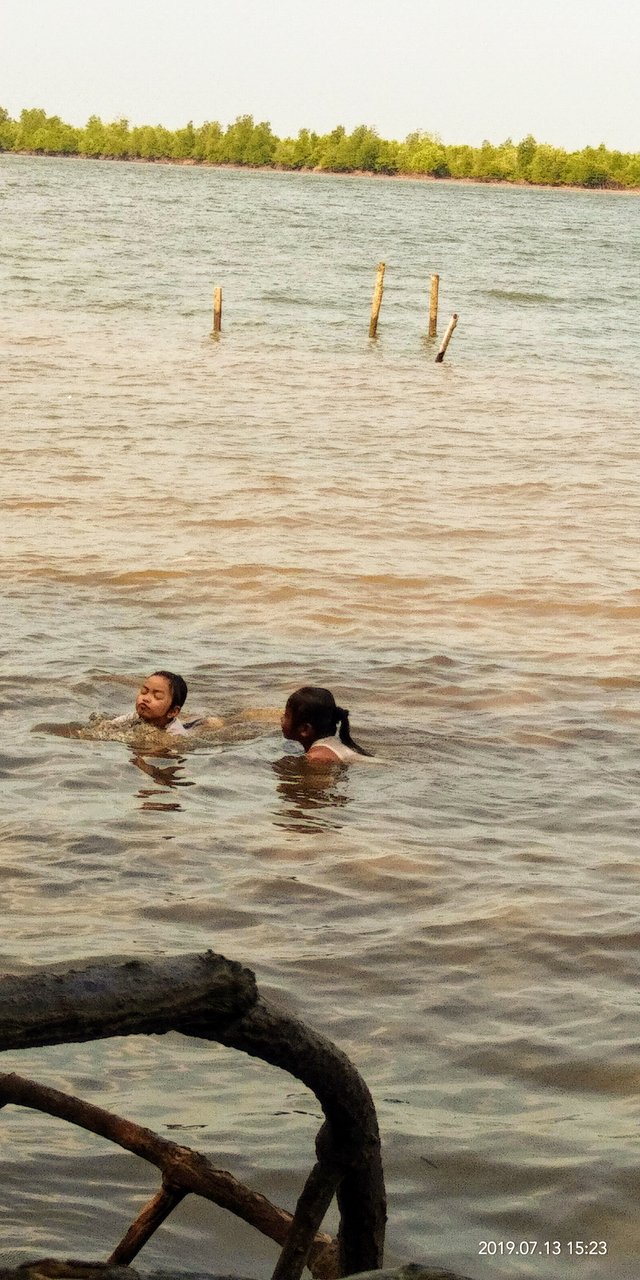 Bahagia dengan cara sederhana juga menyimpan makna selama kita menjalaninya dengan sukacita, setiap orang punya cara menemukan kebahagiaan.
Happy with a simple way also saves meaning as long as we live it joyfully, everyone has a way of finding happiness.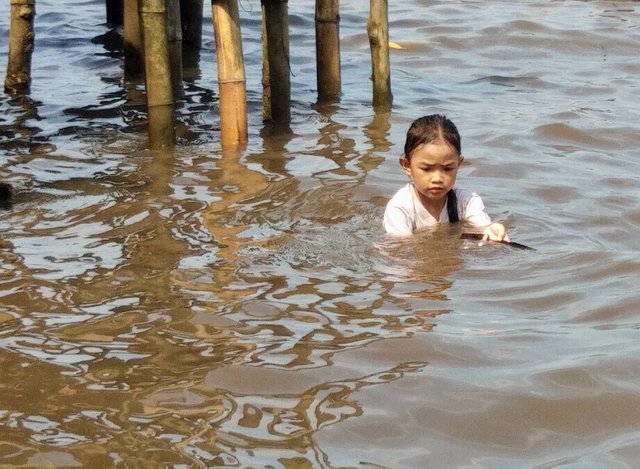 Terimakasih kepada Komunitas Steemit Indonesia Khusus nya kepada Curator @aiqabrago , @levycore dan @jodipamungkas yang telah mendukung saya untuk dapat menghasilkan karya terbaik untuk indonesia.
Thanks to Steemit Indonesia Community Special to Curator @aiqabrago , @levycore and @jodipamungkas who have supported me to be able to produce the best work for Indonesia.

SUPPORTED BY INDONESIAN STEEMIT COMMUNITY

KEEP STEEM ON ME @junaidikl