Bolu Susu Lembang, Perut Kenyang Hati Senang (Bilingual)
Idul Fitri Day 1439 H yesterday is a great day for the Muslims, where we are in touch with our neighbors and relatives. To meet with a family usually a nomadic performing tradition of going home. When we are going home will come with a souvenir brought from overseas whether it be food, clothing or souvenirs.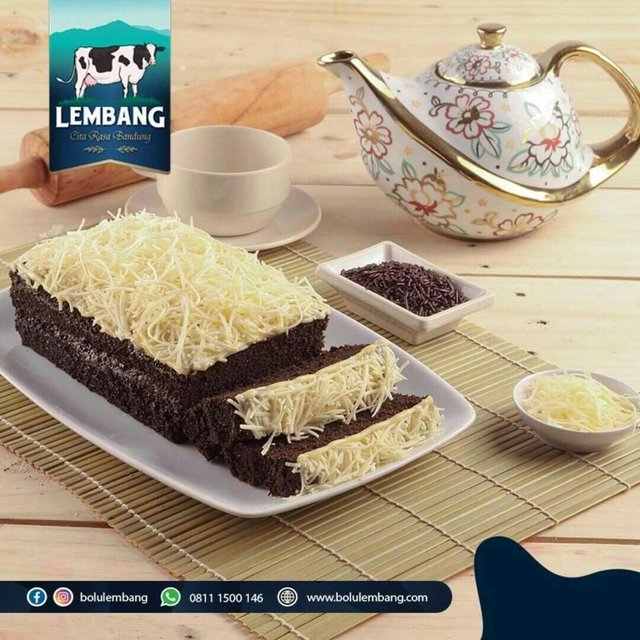 Bolu Susu Lembang
On the way back yesterday, I brought a souvenir of food that was hits in the city of Bandung. The food is a sponge milk dumpling, which consists of 3 flavors ie original, chocolate and vanilla milk. The price is quite affordable for a bolu 29 ribu rupiah only. Because the price is cheap so can buy more than one because relatives in my birthplace many who gathered to celebrate Lebaran together.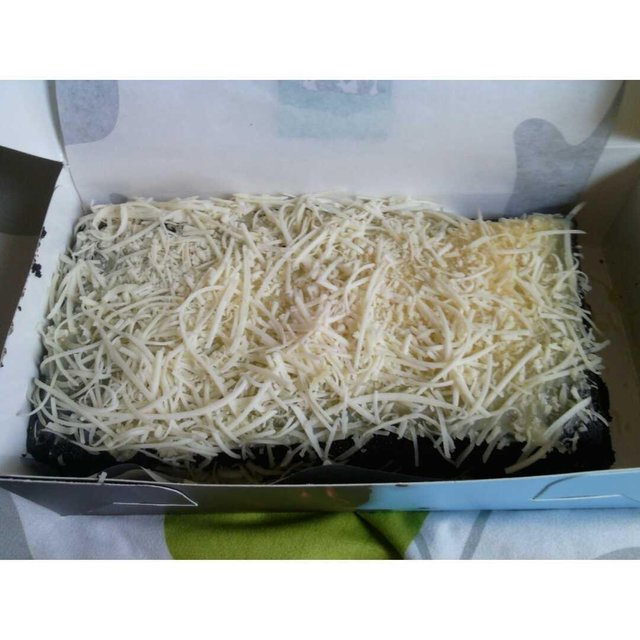 Bolu Milk Lembang or commonly referred to as this BSL that I buy must preorder first because I bought it at the store souvenirs are not officially branched. I bought BSL at a souvenir shop on Al-Fathu Soreang street before Tol SOROJA.
After reaching the yard I can not wait to taste it out of curiosity with the cake that was busy hits in the community. The BSL I eat is an original flavor variant consisting of two layers of sponge where the top of the vanilla and chocolate flavor is wrapped with a creamy toppings of milk and an abundant cheese grater makes a full stomach and surely the heart is happy too.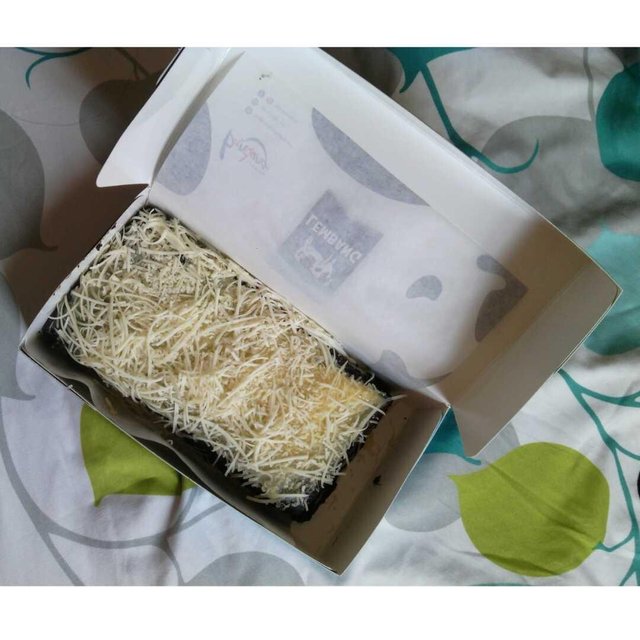 The BSL packaging is quite simple but is attractively designed and has a rectangular grid with dove paper. BSL when I eat tastes good and makes us addicted. I will review all the flavor variants of this BSL, the first variant of original flavors in my opinion the original BSL is delicious because of the combination of two layers of vanilla and chocolate sponge that blends and on top there is a topping of milk and grated cheese that spoil our tongue.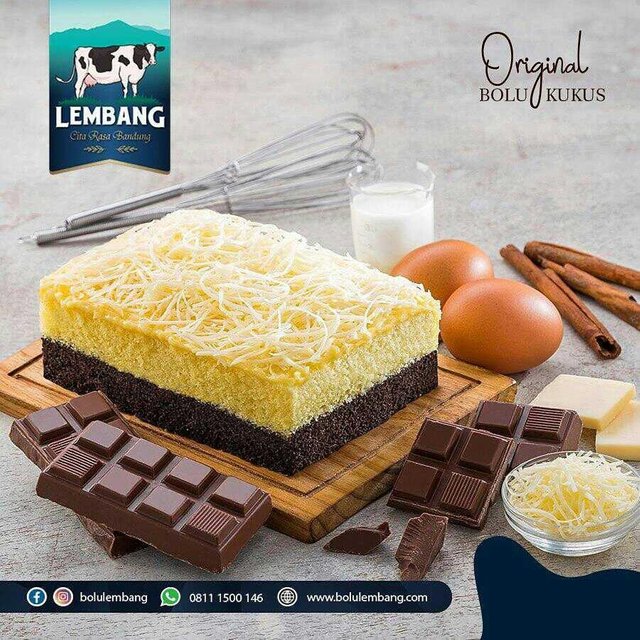 Bolu Susu Lembang Original Variant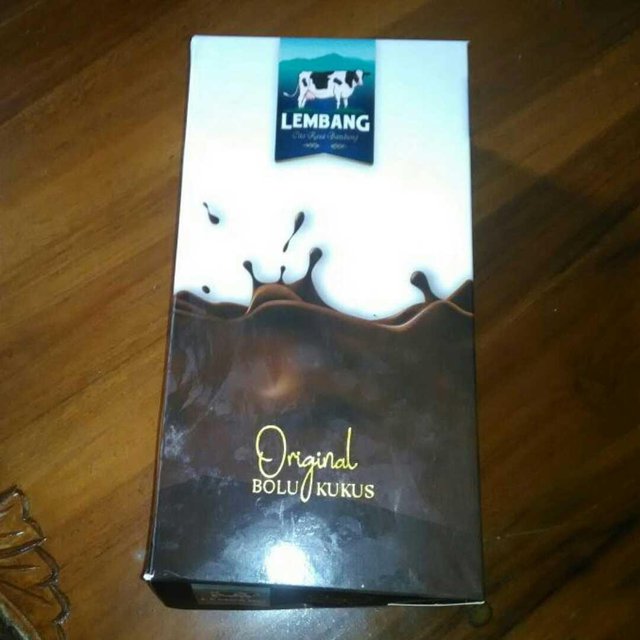 The next variant is the taste of chocolate milk, I think this variant is perfect for chocolate lovers because BSL is just one layer of chocolate sponge with the same topping with the original variant.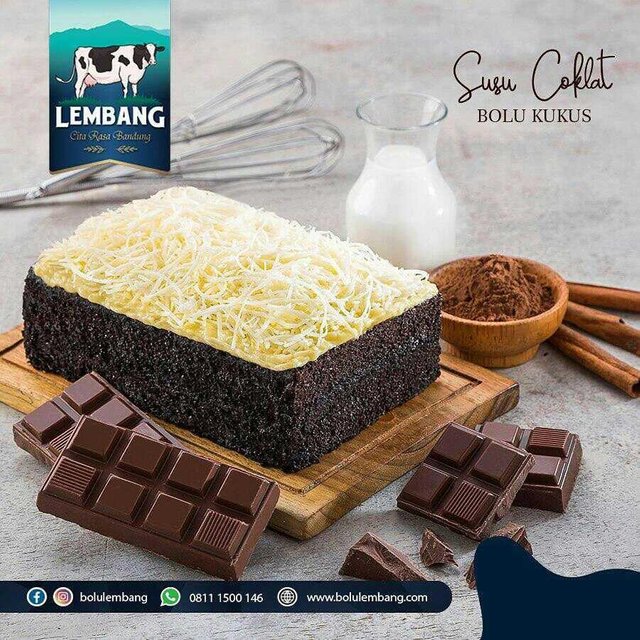 Bolu Milk Lembang Varian Chocolate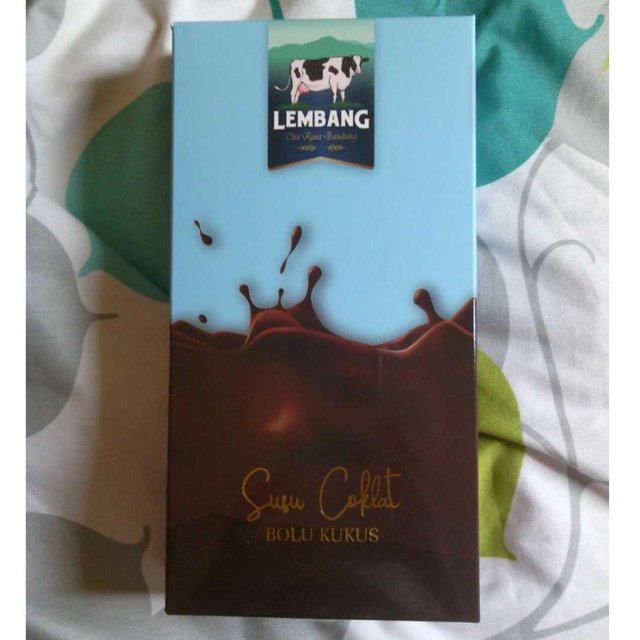 The last flavor variant is vanilla milk, this one is just one layer of vanilla cake with vanilla milk topping and grated cheese that makes it melt in the mouth when it is eaten.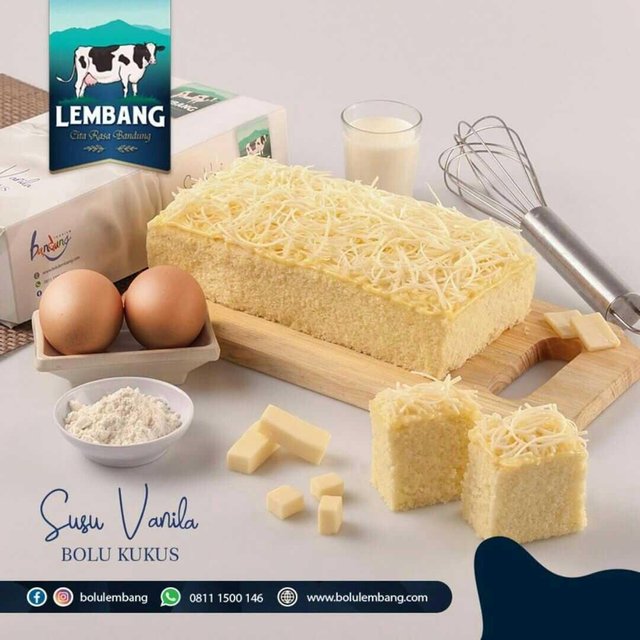 Bolu Susu Lembang, Vanilla Milk Variant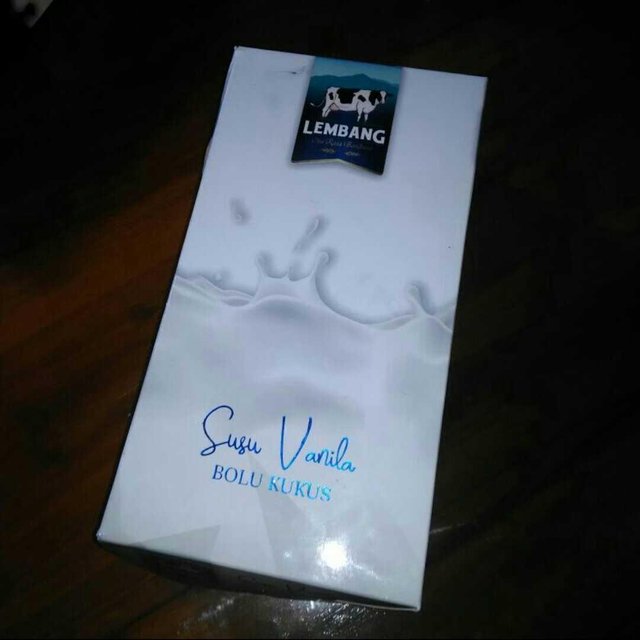 My favorite flavor variant is original because I like the balance in taste. So for those who will buy souvenir Bandung BSL can be a culinary reference. May be useful .
Please upvote, follow and resteem ... Thank You ...
INDONESIA
Bolu Susu Lembang, Perut Kenyang Hati Senang
Hari Raya Idul Fitri 1439 H kemarin adalah hari yang besar untuk umat islam, dimana kita saling bersilaturahmi dengan tetangga dan sanak keluarga. Untuk bertemu dengan keluarga biasanya seorang perantau melakukan tradisi mudik. Ketika kita mudik tentu datang dengan membawa oleh-oleh yang dibawa dari perantauan entah itu berupa makanan, pakaian atau suvenir.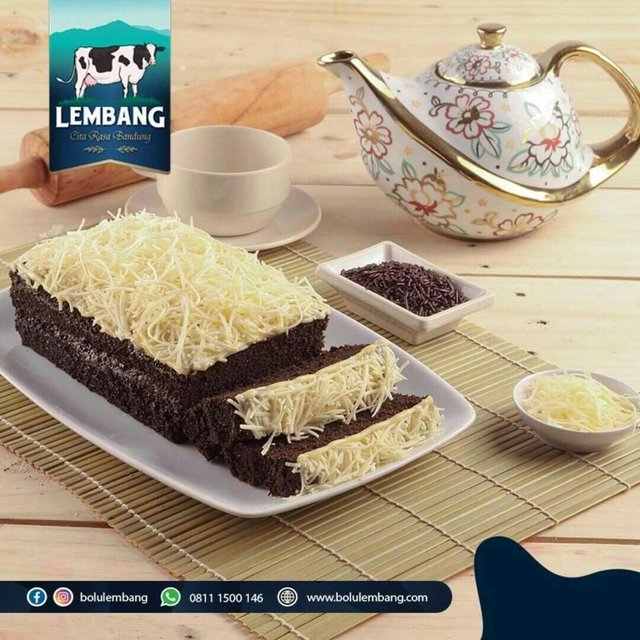 Bolu Susu Lembang
Pada saat mudik kemarin, saya membawa oleh-oleh berupa makanan yang sedang hits di Kota Bandung. Makanan itu berupa bolu susu lembang, yang terdiri dari 3 varian rasa yakni original, cokelat dan susu vanila. Harganya cukup terjangkau untuk sebuah bolu hanya 29 ribu rupiah saja. Karena harganya murah jadi bisa beli lebih dari satu dikarenakan sanak keluarga di tempat kelahiran saya banyak yang berkumpul untuk merayakan lebaran bersama.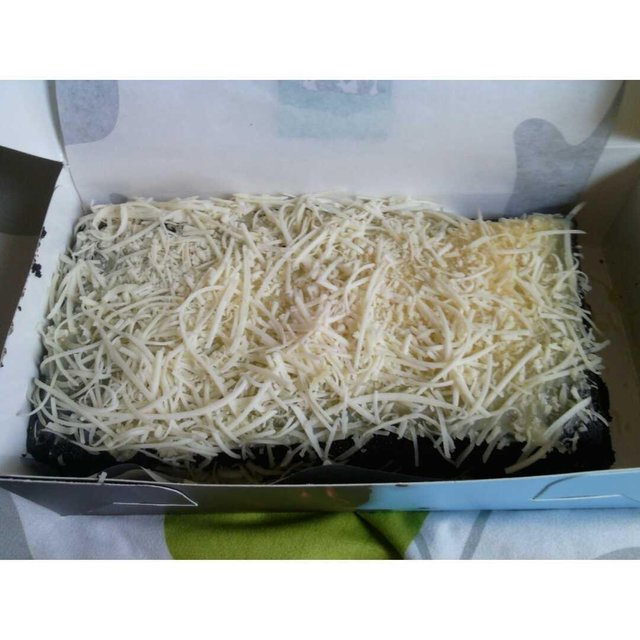 Bolu Susu Lembang atau biasa disebut BSL ini yang saya beli harus preorder terlebih dahulu dikarenakan saya membelinya di toko oleh-oleh bukan dicabang yang resmi. Saya membeli BSL di toko oleh-oleh di jalan Al-Fathu Soreang sebelum Tol SOROJA.
Setelah sampai dikampung halaman saya tidak sabar untuk mencicipinya karena penasaran dengan bolu yang sedang hits ramai di masyarakat. BSL yang saya makan adalah varian rasa original yang terdiri dari dua lapisan bolu dimana bolu yang paling atas rasa vanila dan bawah rasa cokelat dibalut dengan topping susu kental dan parutan keju yang melimpah membuat perut kenyang dan pastilah hati pun ikut senang.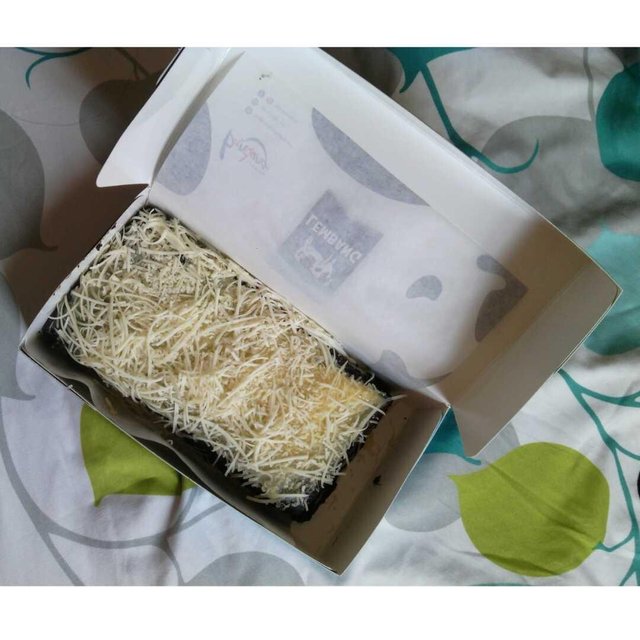 Kemasan BSL cukup sederhana namun didesain dengan menarik dan mempunyai tampilan kotak persegi panjang dengan kertas dove. BSL ketika saya makan rasanya enak dan membuat kita ketagihan. Saya akan mereview semua varian rasa dari BSL ini, pertama varian rasa original menurut pendapat saya BSL original ini enak sekali karena perpaduan dua lapisan bolu vanila dan cokelat yang menyatu dan diatasnya terdapat topping susu dan parutan keju yang memanjakan lidah kita.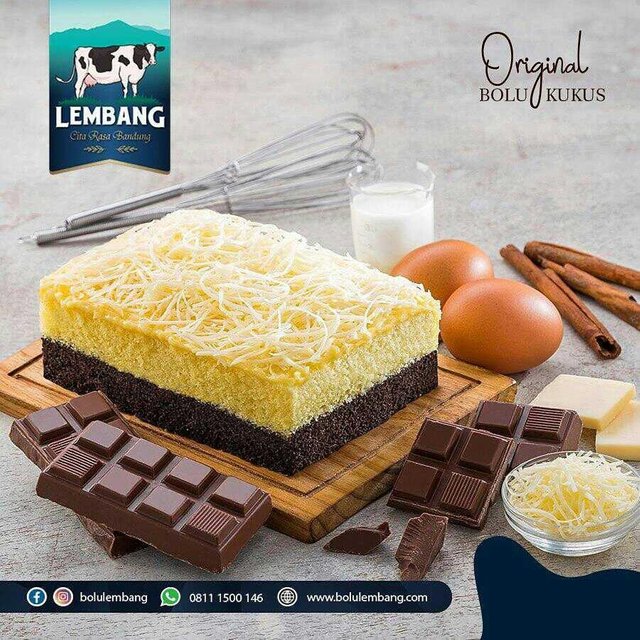 Bolu Susu Lembang Varian Original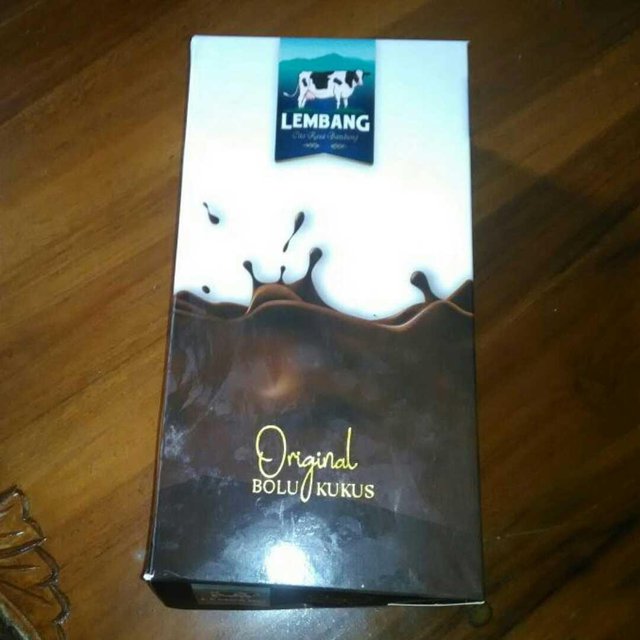 Varian selanjutnya yaitu rasa susu cokelat, menurut saya varian ini sangat cocok untuk cokelat lovers karena BSL ini hanya satu lapisan bolu cokelat dengan topping yang sama dengan varian original.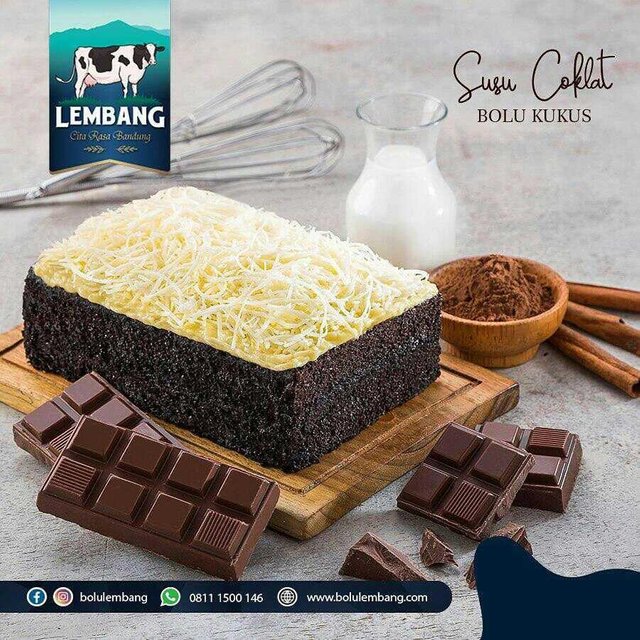 Bolu Susu Lembang Varian Cokelat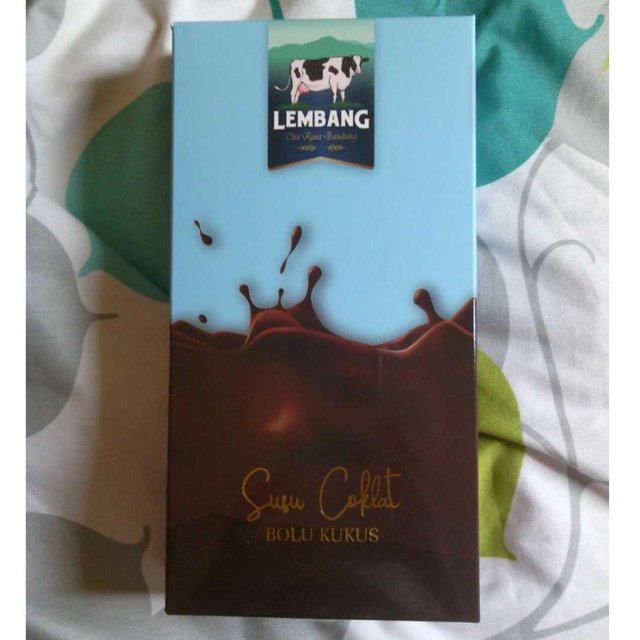 Varian rasa yang terakhir adalah susu vanila, yups yang satu ini hanya satu lapisan bolu vanila dengan topping susu vanila dan parutan keju yang membuat lumer di mulut ketika di santap.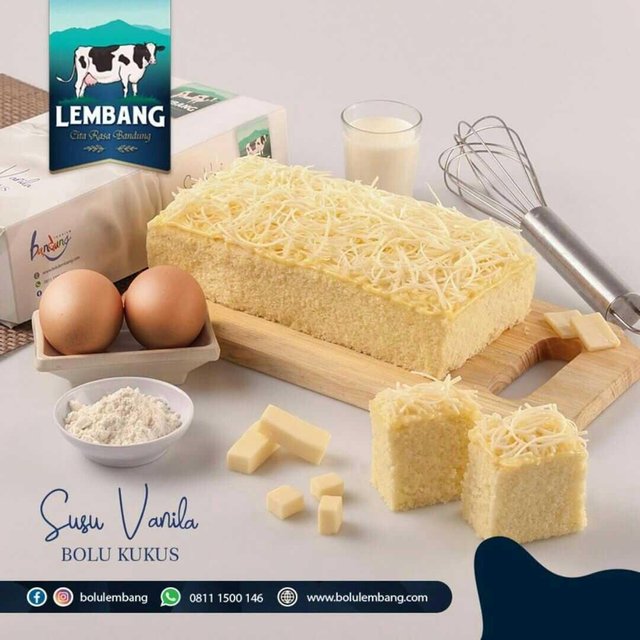 Bolu Susu Lembang, Varian Susu Vanila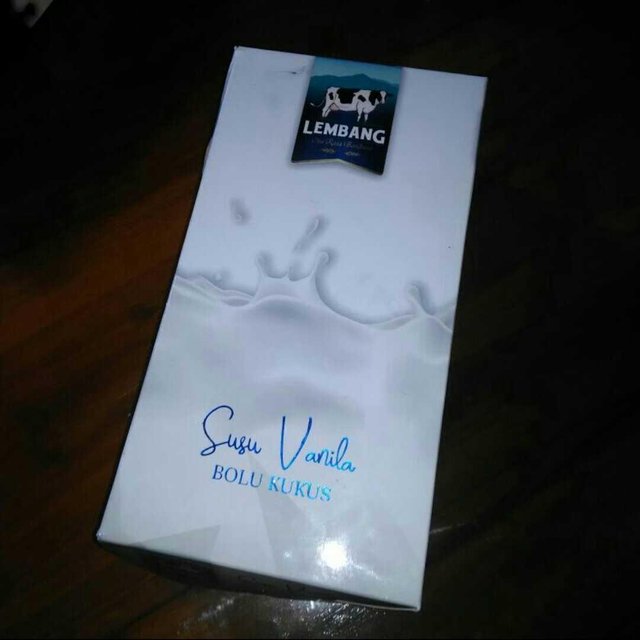 Varian rasa favorit saya adalah original karena saya menyukai keseimbangan dalam rasa. Jadi untuk yang akan membeli oleh-oleh Kota Bandung BSL bisa menjadi referensi kuliner. Semoga bermanfaat .
Please upvote, follow and resteem ... Thank You ...