More Than What You Expect!!! :D (Bilingual)
Bagi teman-teman Steemian yang mau ditranslate jurnal atau buku tamuannya, baik dari bahasa Inggris ke bahasa Indonesia atau sebaliknya, silakan hubungi nomor What'sApp saya ya, +6281294420832 (Teuku Zopan Mustika). Untuk tarif, "hanya" Rp 40.000 per halaman jurnal/buku. Khusus untuk buku kalau banyak halamannya bisa diskon.
Tarif di atas berlaku untuk para steemian yang berdomisili di Banda Aceh dan sekitarnya. Lalu bagaimana dengan yang tinggal di daerah lain, apalagi di luar negeri (Indonesia)? Jangan khawatir, tetap ada tarifnya, hehehe... :D Hanya 4 SBD per halamannya. Jadi silakan transfer SBD ya kalau mau ditranslate jurnal/bukunya. Terima kasih... :)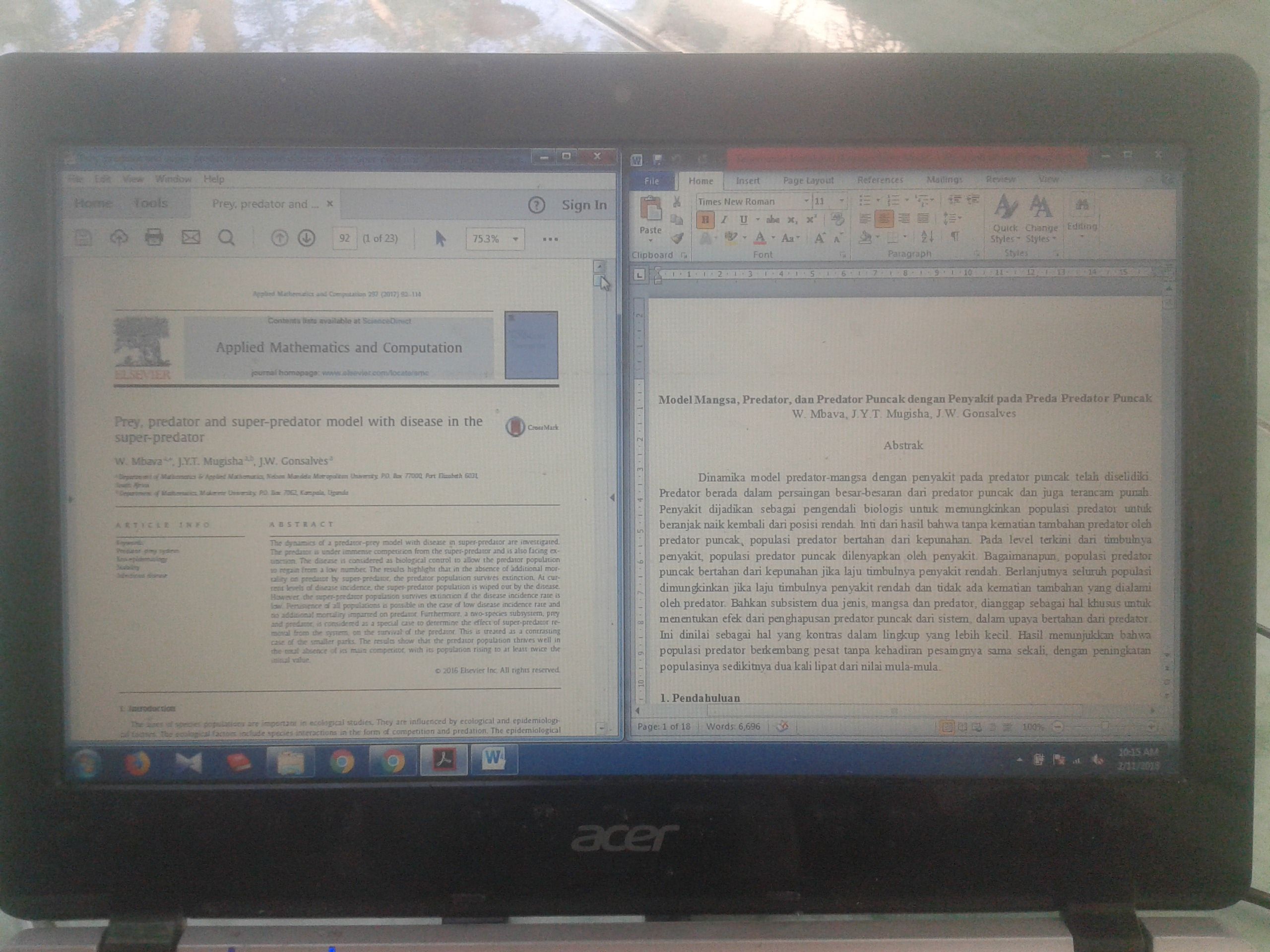 Translation into English:
For those of Steemians who what to get translation of journals/books found, either that from English to Indonesian or conversely, please contact my WA number, OK?! +6281294420832 (Teuku Zopan Mustika). For tariff, it's "only" 40.000 rupiahs for each journal/book page. Especially for books, there is discount if the pages are numerous.
The above tariff applies to those who live in Banda Aceh and the surrounding areas. So, how about those who live in other ones, even the overseas? Don't worry, there is still a charge, hahaha... :D It's only 4 SBD for each page. So, please transfer SBD if you want to get journal/book translation. Thank you very much... :)