My ulog today - Often Meetup Without Intentionally, Is This Match? |Sering Ketemu Tanpa Sengaja, Apakah ini Jodoh ?
Dear steemians..
---
**English**
---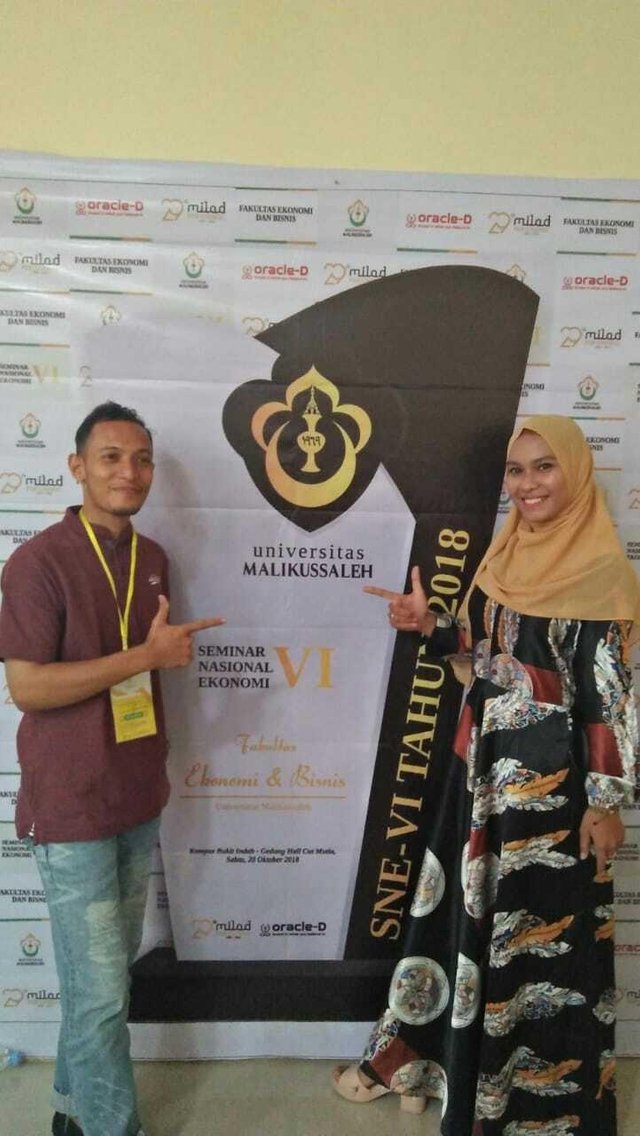 Good night evebody... Whatever you are doing, don't forget to start with Basmallah so that every thing we do can run smoothly and blessings. Do not ever despair if you often fail in every effort you do because it is still the beginning, and make a failure in each of your efforts as motivation so that it always makes it easier for you in the fight to realize a glorious future.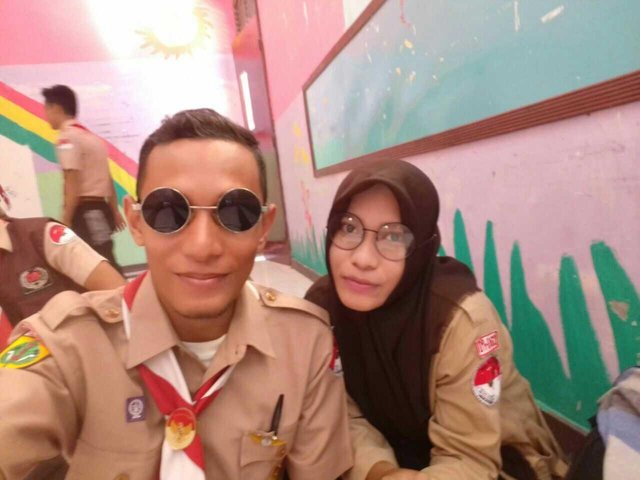 On this occasion, let me share a little story about me, not a matter of love, but an event that might be just a blindness. One day when I was attending a national economic seminar at the University Malikussaleh Lhokseumawe. This time I am writing not like what I wrote yesterday about oracle-d and blockchain but about my meeting with his fellow comrade Riza Putri Novia she is my friend in the Islamic Student Association and Scout organization. Lately we have rarely met like never before when we often sit together at one table and one student organization but in an event that I think is very extraordinary and brings us together without any prior appointment. Currently Riza has become one of the important figures at the HMI (Islamic Student Association) she is the chairman of the KOHATI branch of the Lhokseumawe City and North Aceh.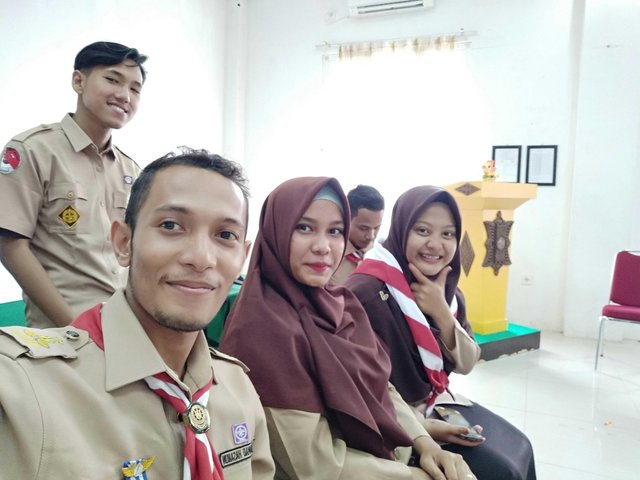 Many of my friends say that we are likely to have a mate because we often meet accidentally or without a promise first, but in my opinion it is only a blindness and an autograph match has been set by Allah SWT. But there is one side according to my perception that I often meet accidentally so that his face will be stored in my memory for a long time. That's my short story today, where is your story? Hehehe
---
**Indonesia**
---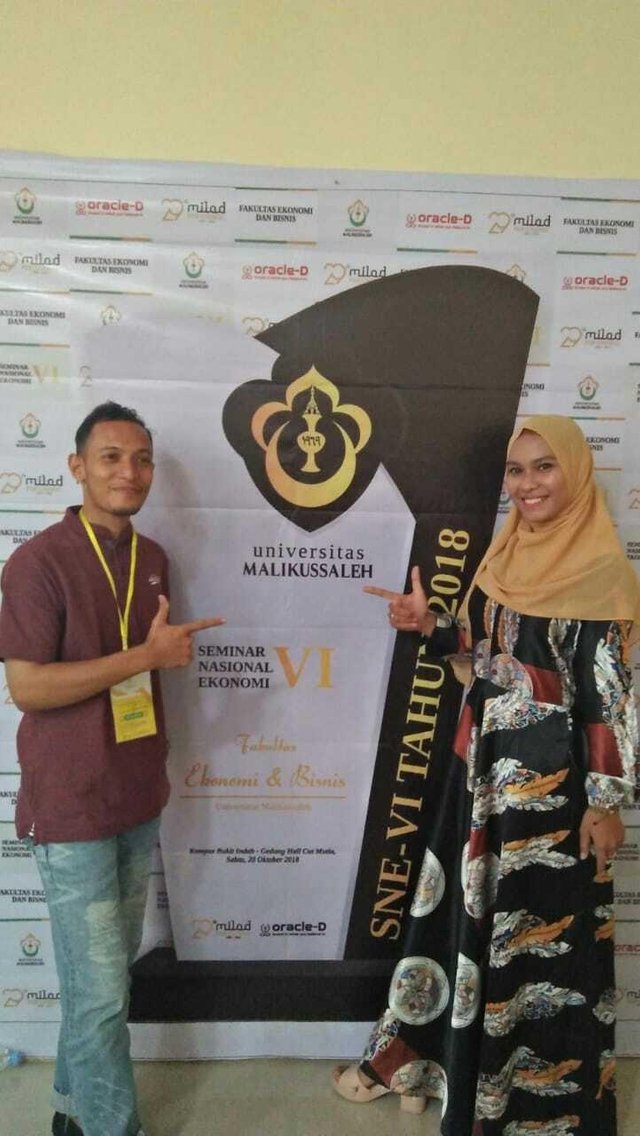 Selamat malam every badeh. Apa pun yang sedang kalian lakukan jangan lupa awali dengan basmallah agar senantiasa setiap hal yang kita lakukan bisa berjalan dengan lancar dan berkah. Jangan pernah putus asa apabila anda sering gagal dalam setiap usaha yang anda lakukan karena itu adalah masih permulaan, dan jadikanlah kegagalan disetiap usaha anda sebagai motifasi agar senantiasa memudahkan anda dalam berjuang demi mewujudkan masa depan yang gilang gemilang.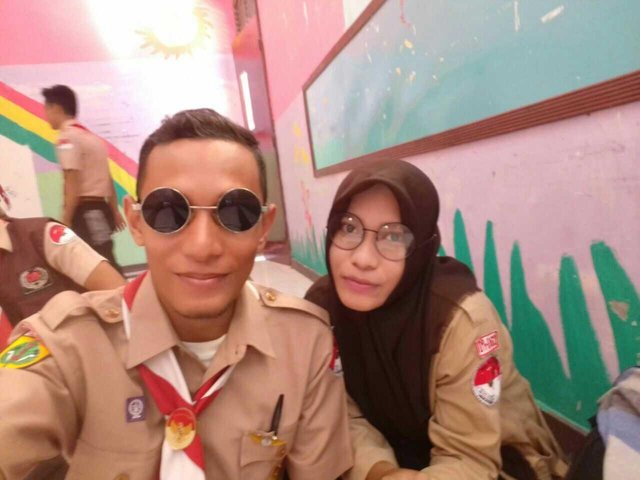 Pada kesempatan ini izinkan saya berbagi sedikit cerita tentang saya, bukan persoalan cinta melainkan suatu kejadian yang mungkin hanya kebutulan saja. Suatu hari dimana saya sedang mengikuti acara seminar nasional ekonomi di universitas malikussaleh lhokseumawe. Kali ini saya menulis tidak seperti halnya yang sudah saya tulis kemarin tentang oracle-d dan blockchain tapi tentang pertemuan saya bersama teman seperjuangan namanya Riza Putri Novia dia adalah teman saya di organisasi Himpunan Mahasiswa Islam dan organisasi Pramuka. Belakangan ini kami sudah jarang bertemu tidak seperti dahulu kami sering duduk bersama di satu meja dan satu organisasi mahasiswa tapi di acara yang menurut saya sangat luar biasa itu dan mempertemukan kami tanpa ada janji sebelumnya. Saat ini Riza sudah menjadi salah satu tokoh penting di HMI (Himpunan Mahasiswa Islam) dia adalah ketua KOHATI cabang Kota Lhokseumawe dan Aceh Utara.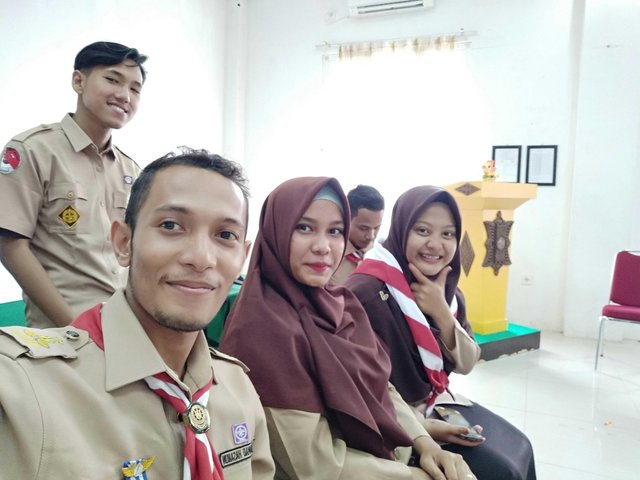 Banyak dari teman-teman saya mengatakan bahwa kemungkinan kami jodoh karena sering bertemu tanpa sengaja atau tanpa janji terlebih dahulu, namun menurut saya itu hanya kebutulan saja dan jodoh otu sudah ditetapkan oleh Allah SWT. Tapi ada salah satu sisi menurut persepsi saya sering bertemu tanpa sengaja maka wajahnya akan tersimpan di momory ingatan saya dalam jangka waktu yang lama. Itulah cerita singkat saya hari ini, cerita mu mana ? Hehehe
Best Regards @teukumuhas
---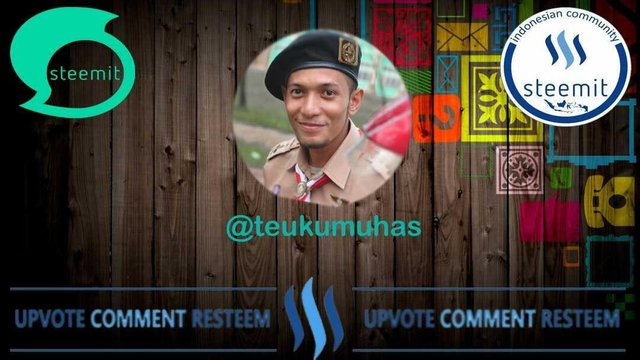 ---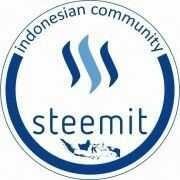 Join Discord Komunitas Steemit Indonesia
---
Vote Witness
@good-karma
---
---
---
---
---
---
---