Photo Macro, Flea and Ants on a Flower (INA-ENG)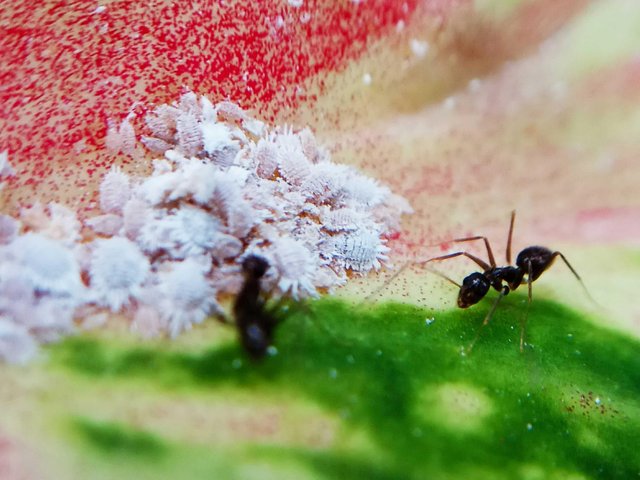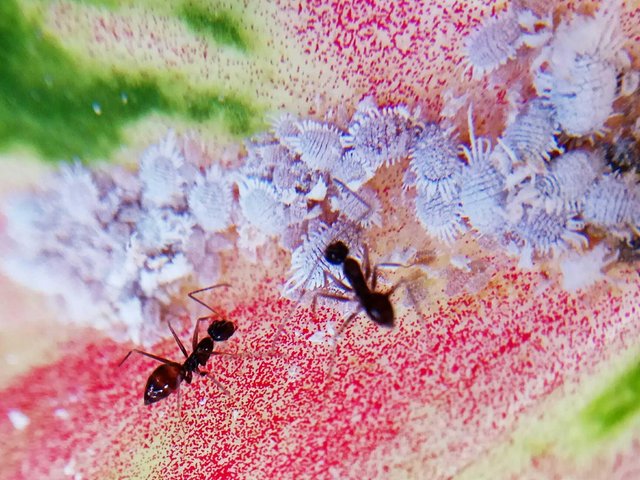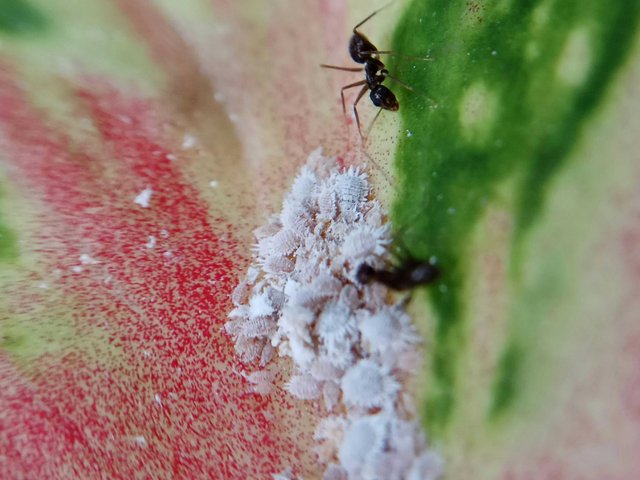 Here is the white chalk appearance that is on the flower foliage in a small post on the porch of my house. That chalk-like object I see becomes a very small ant food. But after I shooth with a mobile phone camera that is added with a macro lens, it turns out the white object in the leaves of the flower is a microbe. He looks like a louse.
---
Beginilah penampakan kapur putih yang ada pada dedaunan bunga yang ada dalam post kecil di teras rumah saya. Benda menyerupai kapur itu saya lihat menjadi makanan semut hitam yang sangat kecil. Namun setelah saya foto dengan kamera ponsel yang ditambahi dengan lensa makro, ternyata benda berwarna putih di daun bunga tersebut merupakan mikroba. Ia tampak seperti kutu.