Claws of the Red Dragon: Steve Bannon on American Thought Leadders
---
Can President Trump actually order American companies out of China?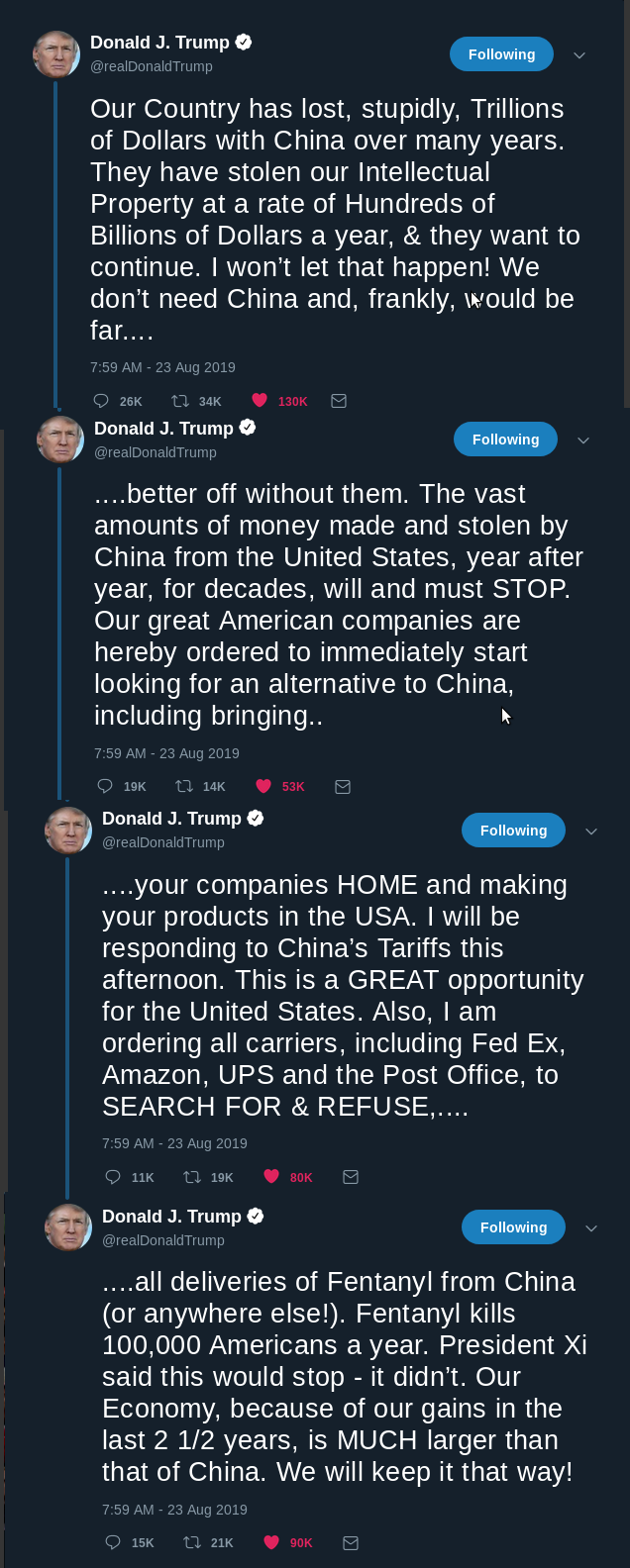 What is the role of Wall Street and Western business leaders in funding and empowering the Chinese Communist Party?
Video Source:
American Thought Leaders - The Epoch Times
https://www.youtube.com/channel/UCmWhuFRkZKu0g-e1xrlakVA
How, in Bannon's view, the Chinese communist elites have gained power and wealth through access to Western capital and technology, and used that power to stifle dissent and advance their self-serving global ambitions.
RELATED VIDEOS
Gen. Robert Spalding: On the Hong Kong Protest, US-China Trade War & 'Parasitic' China Economy

China's Strategy Against Trump and America: Trade War, Huawei, 5G—Gen. Robert Spalding

US China Trade War: 'Trump is Not Going to Back Down… This is a War of Values'—Curtis Ellis

US-China Trade War & Hong Kong Protests Expose China's Critical Weaknesses—Steven Mosher

Unwavering Spirit: Falun Gong Perseveres in China Despite 20 Years of Persecution—Peter Erping Zhang

Hong Kong Protest: "Front Line in the Battle Between Freedom & Repression"—Activist Benedict Rogers

Website:
http://theepochtimes.com/
Thanks for your support !!