@ganjafarmer increased his delegation to 100 steem power today
Another supporter decided to increase is delegation today too.
Thanks @ganjafarmer for increasing your delegation to 100 SP Today. You now have enough delegation to receive upvotes from @truthbot on your posts.
If anyone else is interested in supporting the @informationwar project check out the information and links below.
Thanks again for the support.
What is the Truthbot?
If you don't know about this bot it was created by me(@wakeupnd) to reward people that delegate at least 100 SP to @informationwar. Once you have delegated enough SP I will add you to the list and it will upvote any post you make on Steemit as long as the voting power is above 90% and there's a max of two upvotes per day.
So if you delegate 100 SP to @informationwar you have a chance(depending on the voting power) to get a 700+ SP upvote on your posts for that 100 SP delegation. Seems like a good deal to me.
Click here to delegate 100 SP Now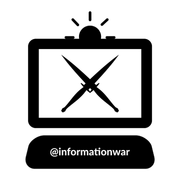 Interested in joining or supporting the Information War?

Use tag #informationwar to post your own stories about the lies and propaganda being pushed on the public. @informationwar will upvote posts worthy of the cause.
Join the discord: https://discord.gg/X7Uqs9K chat with like minded individuals like myself and share your articles to receive additional support
Delegating Steem Power:

Another way you can support the cause is to delegate SP to @informationwar.
Delegate: 25 SP50 SP100 SP250 SP500 SP
Note: remember to keep around 50SP in your account so you don't run into any bandwidth problems.
How to delegate SP, join the fan base and more: https://steemit.com/informationwar/@truthforce/you-can-make-a-difference-join-the-informationwar-and-help-support-others-today