Inktober day 29- Injured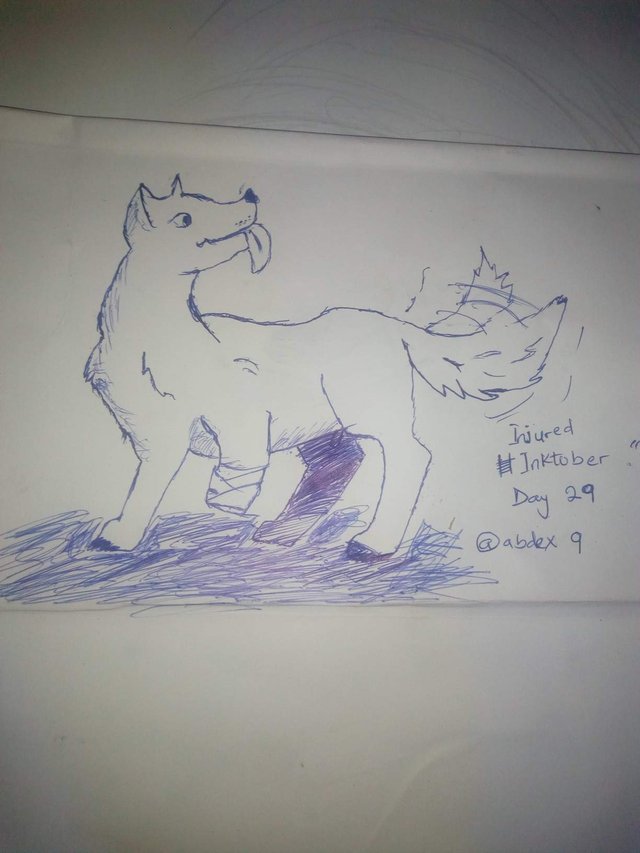 Hi guys. I've been very busy lately. Couldn't draw anything yesterday.
Well, I just had to sketch something out. The only picture in my head was my friend's dog Sisy...who got hurt really bad. She was hit by a car and she lost one of her leg. It was pretty much hard for me to sketch cus she wasn't around me. Just a sketch from my head. Using a blue ink pen. #inktober💗😍
Here's the first step.
I started from the head since it would be easier to control the size of the whole thing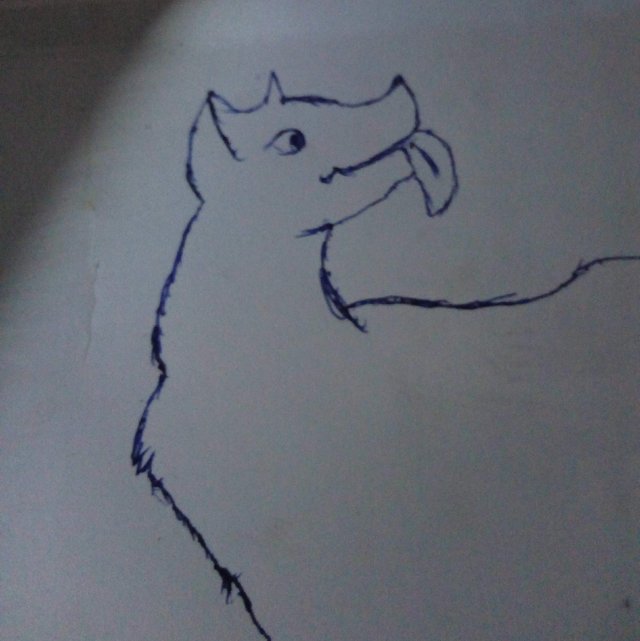 Then the body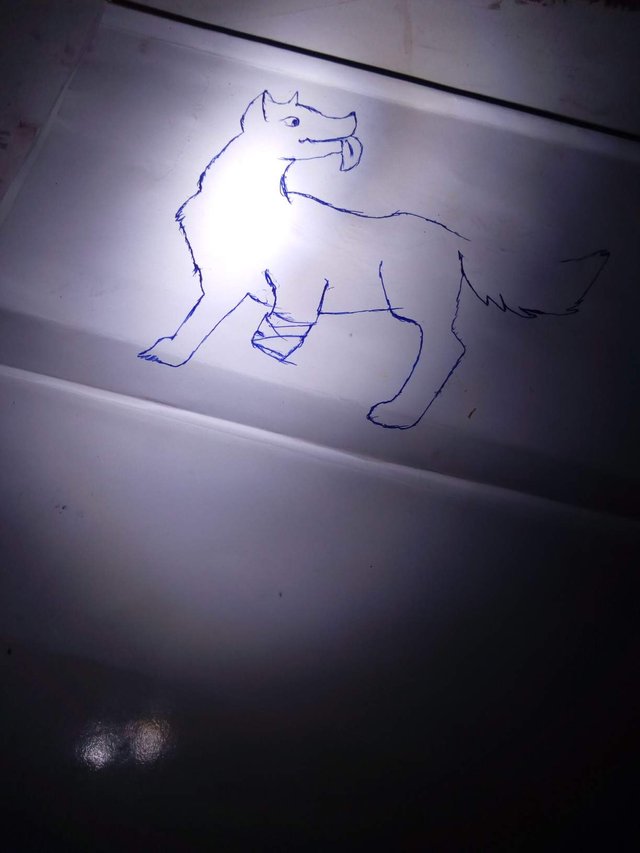 Finished it with sharoskuro( Light and Shade)😜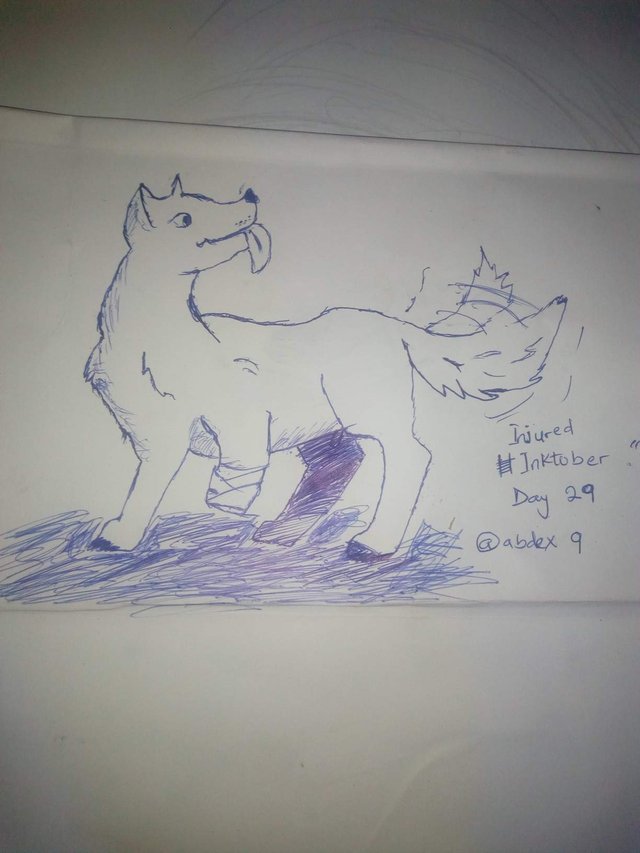 Have a wonderful day. Ciao✌💗
Posted using Partiko Android