Inktober 2019! No. 10 - Pattern
I've always been a fan of MC Escher, but I've never attempted to do an Escher-esque tessellation before. Well now I can say I have!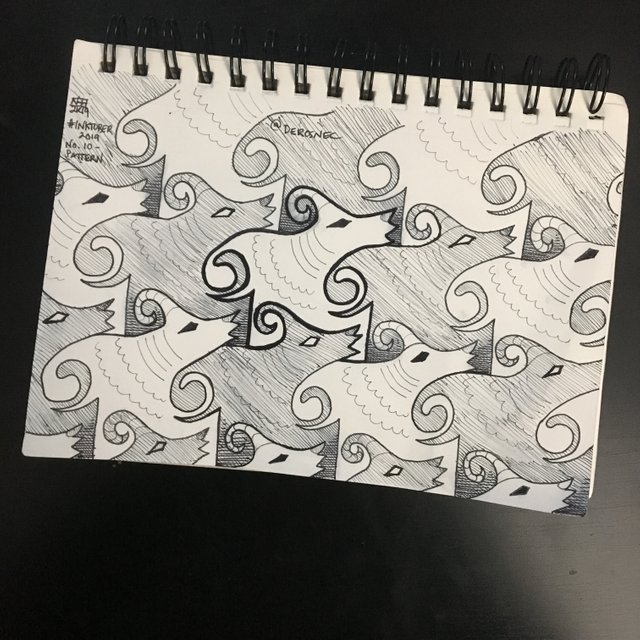 I didn't really have a plan, but I created this by doing a square cutout and modifying the shape, then I could trace it over and over. This isn't my cleanest piece ever, but I still like how it turned out!
Hope you like it, too! Come back tomorrow for No. 11!

NOTE: All my posts are x-posted to Steemit and Whaleshares!