Inktober 2019! No. 12 - Dragon and No. 13 - Ash
Once again the weekend gets the better of me and I miss posting! Here's for Saturday and Sunday: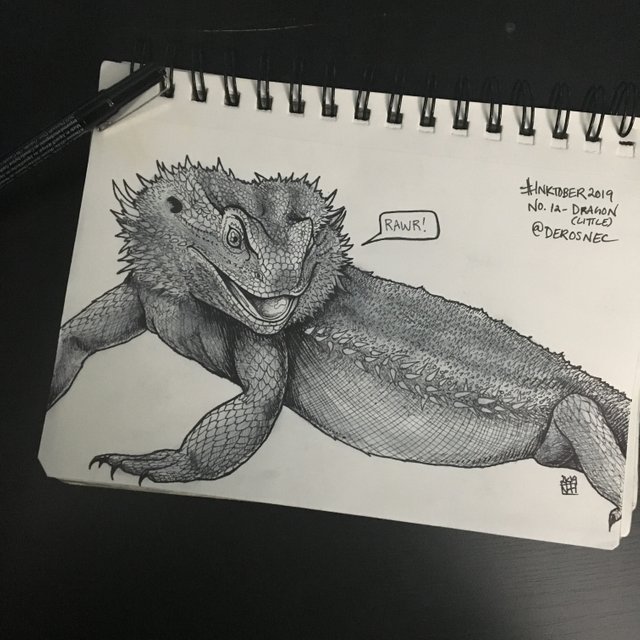 Firstly, number 12 - Dragon! I love lizards, and here's a bearded dragon with drama-brows. Rawr!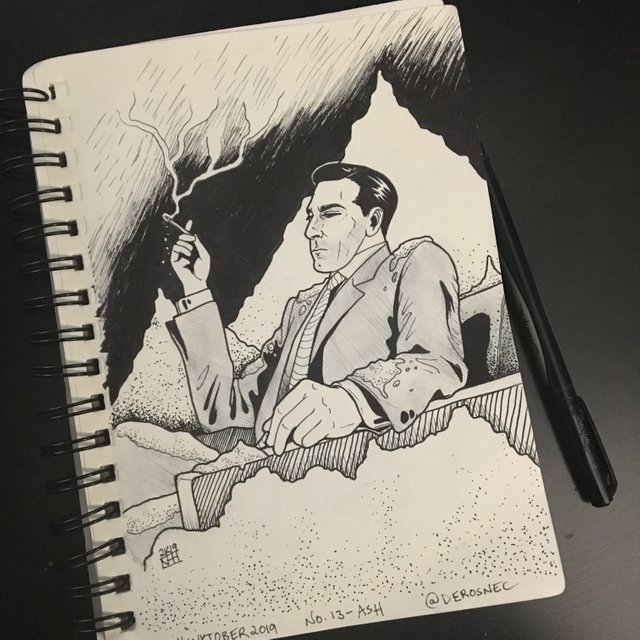 Next, number 13 - Ash. I've been binge watching Mad Men, and quite frankly I am shocked that every room in the show isn't completely covered in cigarette ash like this, lol! That is a LOT of smoking...
Hope you dug those! Come back tomorrow for No. 14 and 15!

NOTE: All my posts are x-posted to Steemit and Whaleshares!