Inktober 2019! No. 5 - Build
The next day of Inktober! This one is for "Build". Build something with a friend this fine Saturday!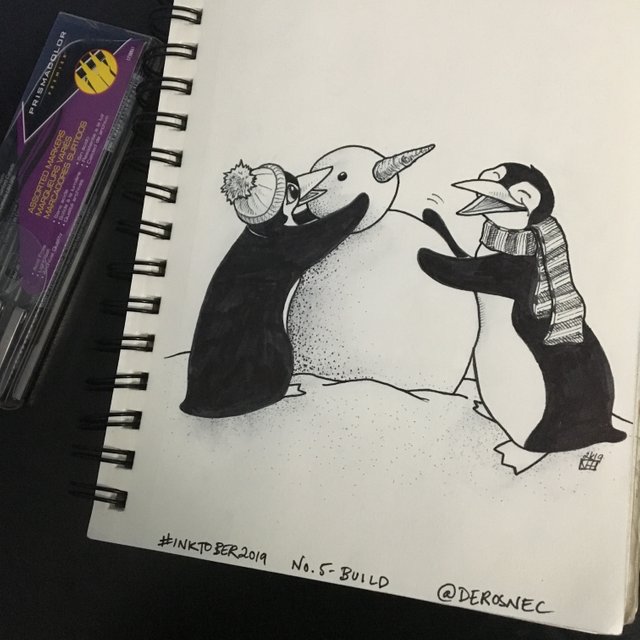 Made with my favourite sharpie pens (a fine point and a big fat one) as well as some prismacolor pens (brush pen, calligraphy pen).
Hope you like it! Come back tomorrow for No. 6!

NOTE: All my posts are x-posted to Steemit and Whaleshares!