Inktober 2019! No. 6 - Husky and No. 7 - Enchanted
I missed posting yesterday because Sundays are the days I'm covered in children and don't get a lot of screen time.. so here's a double post for your enjoyment!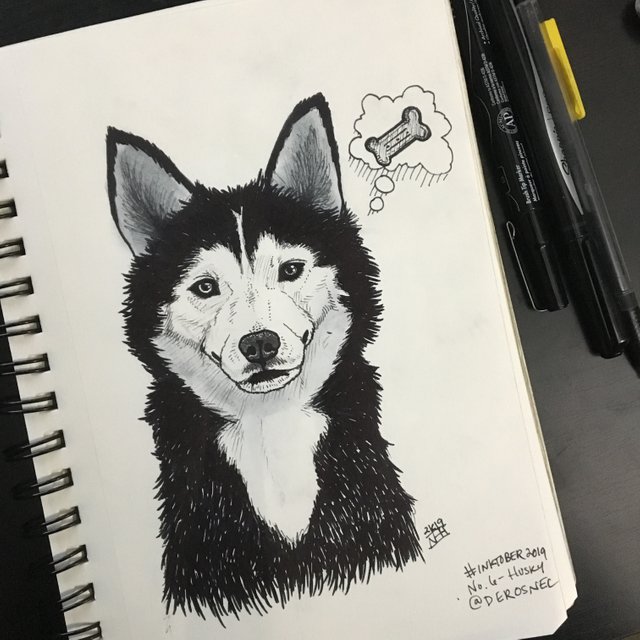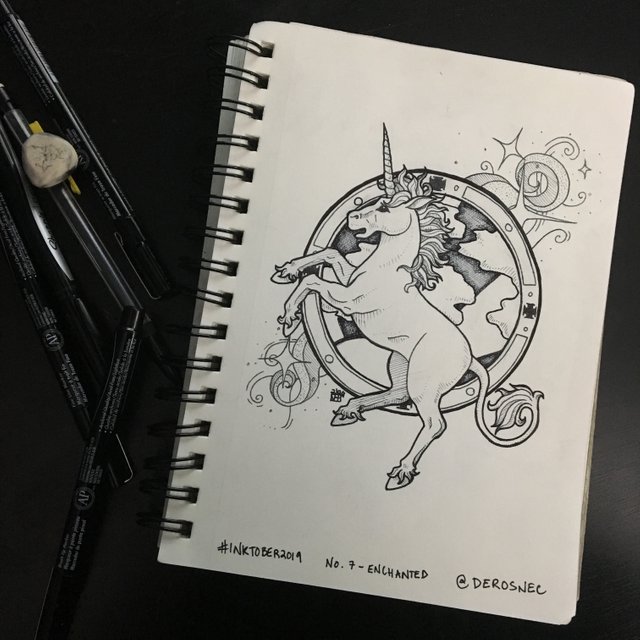 I'm quite tempted to do a coloured version of the unicorn - I might redraw it in a digital format to make it a bit more mystical, not sure yet! If I do I'll be sure to post it here :D
Made with my favourite sharpie pens (a fine point and a big fat one) as well as some prismacolor pens (brush pen, calligraphy pen).
Hope you like it! Come back tomorrow for No. 8! Thank you so much for your continued support throughout the years Steemit!

NOTE: All my posts are x-posted to Steemit and Whaleshares!