Inktober 2019! No. 8 - Frail
I think bees are one of the cutest insects (though I happen to generally like insects so..), but they are also one of the most important and susceptible to pesticides. Be nice to bees! We need them to survive. Plus honey. <3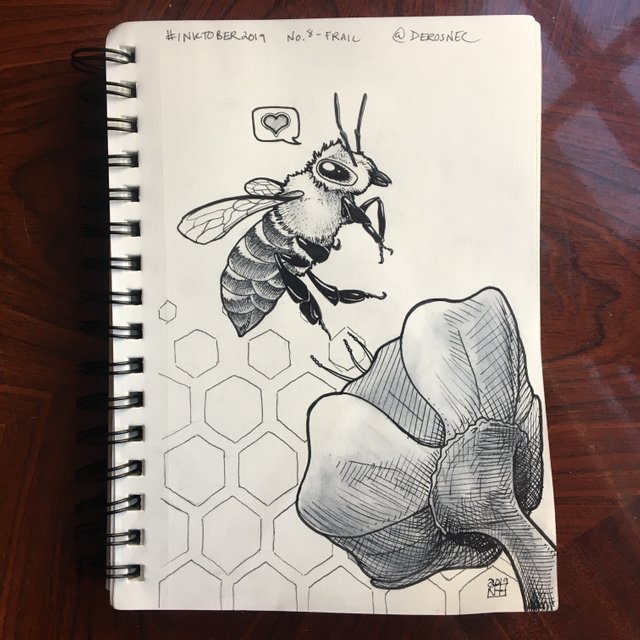 My 6 year old liked it and she demanded that she have a copy for herself to colour, so here's her version which I am actually quite impressed with - bold but understandable color choices and solid saturation of colour! :D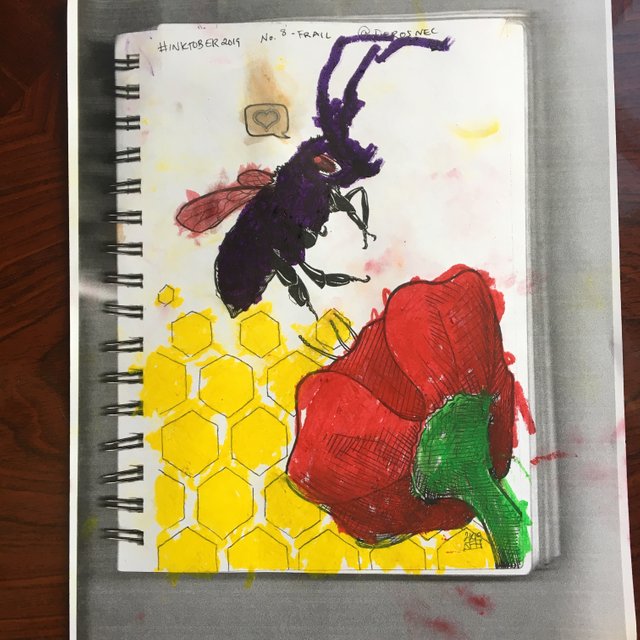 Made with my favourite sharpie pens (a fine point and a big fat one) as well as some prismacolor pens (brush pen, calligraphy pen). I believe kiddo used her faber castel fat paint crayons for her work!
Hope you like it! Come back tomorrow for No. 9!

NOTE: All my posts are x-posted to Steemit and Whaleshares!