OhLife#11 - SCORCHED, Faux-Inktober#19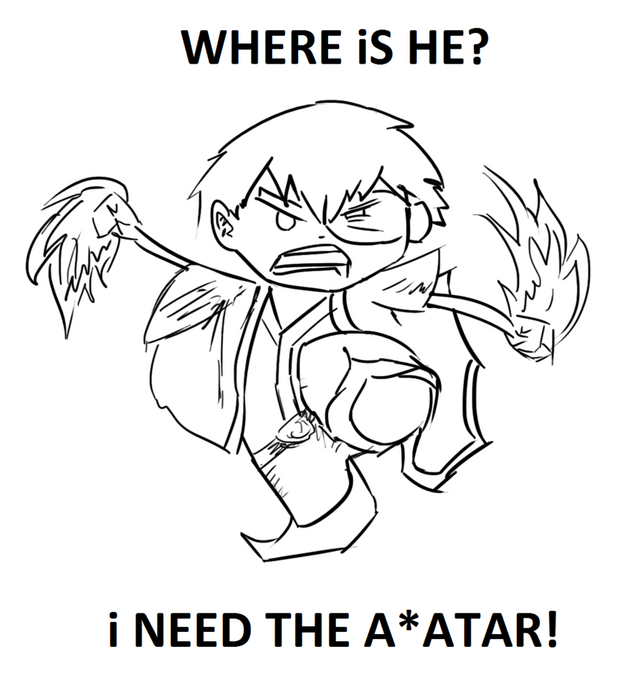 My 19th Inktober challenge.
Prompt "Scorched"
Done digitally.
Against the rules.
Tired explain newb drawing.
Please read newb comic:

---
Fire, Metal, Earth, and Sweat.
With their powers combined.
They are Captain Planet!
Comment
Didn't wanna explain drawing process.
In 30 minutes.
Got a brilliant idea.
Do a comic strip.
For 2 hours.
Used character "Zuko" from "Avatar: The Last Airbender."
---
#
Script
1
Russ: Oh God. There goes my desktop PC.
2
Russ: How am I going to fix my PC... in time for my next Inktober challenge!?
3
Zuko: You idiot! Causing destruction after we achieved world peace??
4
Zuko: I will avenge you, my metal friend.
Russ: Metal devices ... aren't part of the Earth Kingdom
---
Unedited Video of Drawing / Coloring Process
Zuko ... alone:

Whole Comic Strip:

Source:
Colorful Character : Zuko from "Avatar : The Last Airbender Series"
Zuko Position: here
---
Discord Groups I've Joined!:

---
Posted from my blog with SteemPress : [http://reconstitution.vornix.blog/2018/10/22/ohlife11-scorched-faux-inktober19/]
---