OhLife#12 - Breakable (Digi-Inktober#20)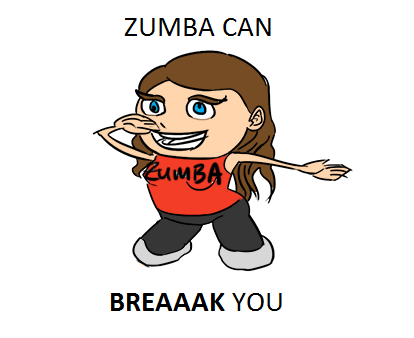 The only thing I'm proud of today:
My 1st full-colored comic!!!!
:D :D :D
(Pardon the rough finishing! :P)

They're pretending they didn't, Russ-ie.
They didn't wanna offend you.
You looked breakable.
---
Comment
Surprised.
The coloring took the longest!
Well, at least that's what it felt like!
(My video process will show you the truth!)
If there's one thing I learned:
For coloring.
It's harder to capture...
corners
with the "wand."
#
Script
1
Zumba Instructor: Breaaaaak time!!!
Russ: Didn't even break a sweat!
2
Russ: It's been too chiiil, this Zumba... I'm not getting my endorphin hit, yo.
...
3
Russ: Let's try parkour!
Message: Failed.
Sound: BANG!
4
Russ: Can't stand. Can't run away! Did the ladies see me?
Unedited Video Process
4 hours long. Oh wow.
Will be ready 2 hours after this Steem post is published!
---
Discord Groups I've Joined!:

---
Posted from my blog with SteemPress : http://reconstitution.vornix.blog/2018/10/24/ohlife12-breakable-digi-inktober20/
---