Inktober 2018 Day 4: Unleashing a Musical Spell | Drawing x Poetry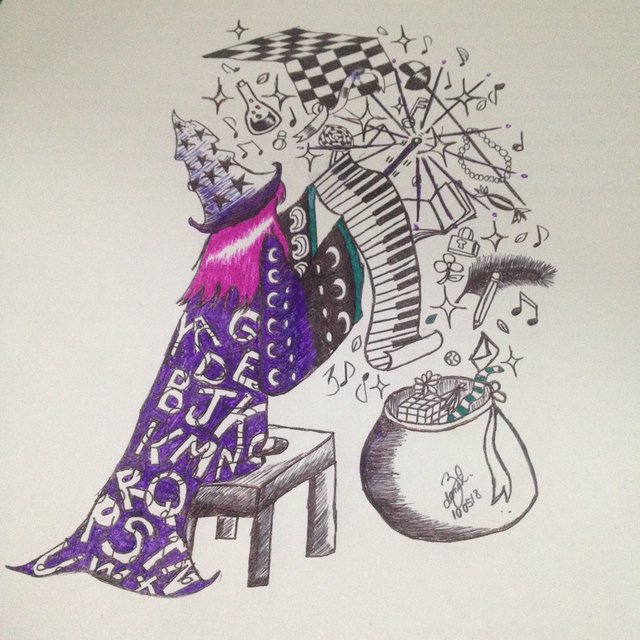 A song for you I'd like to make
A tribute of thanks for all you've done,
However just putting a word for your sake
Is difficult for you are gone; this I have to take.
'Twas then when I learned of spells and wishes
Like having a new hairstyle or putting away things
But then as I practiced in changing my self
The stuff I had brought—a song it also brings.
Thus was a musical spell unleashed that day
And reminded me how on my cloak they did lay.
They were made of memories we had made as friends
That can exceed death as the friendship never ends.
_ _ _ _ _ _ _ _ _ _ _ _ _ _ _ _ _ _ _ _ _ _ _ _ _ _ _ _ _ _
The theme from the prompt list for Day 4 is "SPELL". So I drew a drawing inspired by "unleashing a musical spell" which for this post I included a poem.
If you would like to know more about the Inktober Challenge, I have some posts about how I took part in this challenge in

Links on what Inktober is all about can be found here: MRJAKEPARKER.COM or in the Official Inktober Website .


Thank you for dropping by this post. Have a good day! 😊