Be Quiet, Fear Not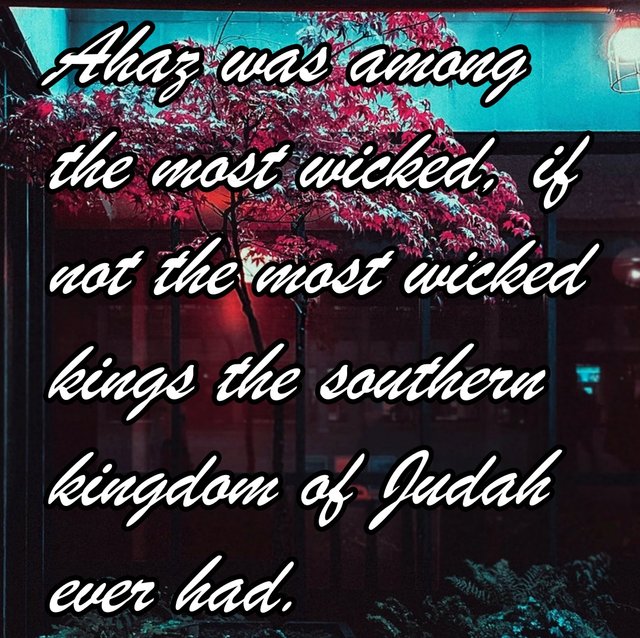 Isaiah 7:4 (KJV)
And say unto him, Take heed, and be quiet; fear not, neither be fainthearted for the two tails of these smoking firebrands, for the fierce anger of Rezin with Syria, and of the son of Remaliah.
Ahaz was among the most wicked, if not the most wicked kings the southern kingdom of Judah ever had. Yet it was in his reign that God sent Isaiah and his son to attempt to comfort the Jews with God's promise.
I see first of all a multi-generational ministry
What a blessing when father and son serve the Lord together. That happens most often when a father involves his children in his ministry.
I see secondly the grace of God
His promises are dependent upon His own character and not that of ours. Truly we ought to respond in holiness, but God revives based upon His promises and not our efforts.
I see thirdly that the comfort of God's Word, ministry and man is solely dependent upon the faith of the one receiving it
God's Word is dependent upon God
It doesn't change due to the faith of men. But our benefit, our being comforted and blessed by God's Word, that is dependent upon our faith.
To my readers:
First of all, thank you! It is a great joy to me to know you read the thoughts and lessons God has given me in His word.
Secondly, I would love to hear from you. Please feel free to leave comments.
For this and more than 5000 earlier Daily Visits with God visit https://mckenzie-visit-with-god.blogspot.com. There you will find daily visits going back to 2006.
If this blog has blessed you, please subscribe to my feed and share it with others.
Donate to Bible Baptist Church every time you make an Amazon purchase through this link, https://smile.amazon.com/ch/91-1265824
For more resources from Pastor Marvin McKenzie visit http://puyallupbaptistchurch.com.
My books are available at:
My author spotlight at Lulu.com:
http://www.lulu.com/spotlight/marvinmckenzie
My author Page for Kindle/Amazon
http://www.amazon.com/author/marvinmckenzie
Isaiah 7:4 (KJV) Be Quiet, Fear Not
Photos from pexels.com