Anger
Anger is an emotion that everyone has experienced. For some, it comes and goes, for others it becomes a way of life.

I have come to believe that anger mainly occurs when our expectations are not met. We expect one thing and get something else. We get angry instead of looking at the situation and asking ourselves if our expectations are realistic. Anger often involves our assumption that someone or something is deliberately trying to hurt us or thwart us. Sometimes this is true; much of the time it is not.
In some families it is understood that things said in anger aren't to be taken seriously. In my family it was quite the opposite - you were responsible for the things you said and did, angry or not. There is a wide range of behavior choices associated with anger, but each person seems to stick with the one(s) they know best.

When I am feeling very angry and rageful, I have learned to take this as a big STOP sign, it is my cue that I am missing an important piece of information. When I finally get this information, I feel ashamed for overreacting and sorry for the time I have spent in anger. Now when I begin to feel angry, I remind myself that there is probably more to the situation than I am aware of. I reserve the right to be angry - very angry - whenever I choose, but not until I have collected as much information as I can and find the situation warrants it.
In daily life I choose to assume that people mean well and there is more going on behind the scenes than I can know. For example, in traffic I don't expect other drivers to be attentive and thoughtful at all times, just as I am sometimes distracted and inattentive. I don't intentionally cause inconvenience to others, just as I assume they don't intend to inconvenience me. The alternative is to become angry while I am driving, and I don't do my best driving then!
Sometimes I'm wrong. Perhaps the other person
does
mean to cause harm. Perhaps then I will choose to be angry, but wait! Before I make that choice, let's look at the situation a little more. Is there a lesson here that I might be overlooking? Is their behavior a reflection of my own? Do I see in their actions a part of myself that I prefer not to admit or accept? The angrier I am, the more likely this is to be true.

The more aware we are of our inner selves, our inner motivations, the less likely it is that we will project our anger onto the world outside of us. If we are being impatient or thoughtless with ourselves or those around us, and then someone is impatient or thoughtless with us, we could be angry, or we could choose to look first at our own behavior.
Another part of this is to remember that there does not have to be a direct cause-and-effect link between how someone treats us and how we respond. They choose their behaviors, and we choose ours. If someone is rude to us, we can be rude right back, but this only escalates the situation into more unpleasantness. We can stand our ground and defend our boundaries without anger. We then have so many more options available to us, rather than simply reacting without thought.
Anger is a valuable emotion. It can be cleansing and healing. It can stir us and energize us to make needed changes in our lives. We shouldn't waste it on petty annoyances, but reserve it for the things that really matter.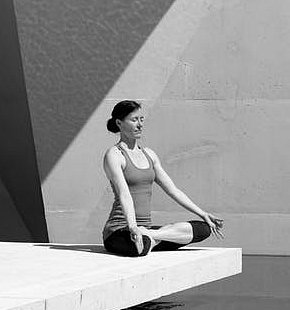 I am a member of #ccc by @freedomshift

This is an Invitation to join #ccc for Guaranteed 👍 Daily Income 💵 and Payout 💸 for Newbies (2.0) 🐟 🐜 🐛 in #ccc 👣 and Follow 👣 the Honor Code 🏅 - the Creed (Conditions and Limits Inside)
AND
the latest update <<< please click to read.