Leaving the Railroad - My Story
When I was young and impressionable I read Atlas Shrugged, by Ayn Rand. One of the characters, Dagny Taggart, worked as a railroad telegrapher in a small isolated station, and that life seemed very romantic to me.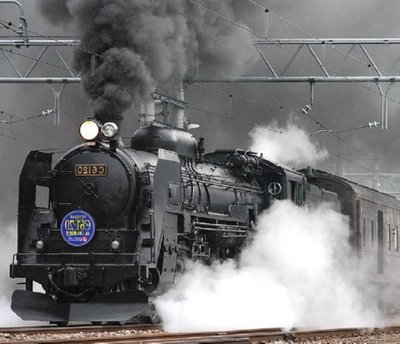 source
There was a one-man Santa Fe depot near me and one day I walked in and asked how I could get a job there. The station agent was very encouraging, he said they were hiring right then and told me how to apply. I was hired on immediately! It was good-paying, long-term work and I was happy to get it.


I worked for the Santa Fe for over 13 years, the last 5 years as a train dispatcher. I was very proud of being able to do the work, a woman in a man's world but holding my own. I learned that jobs like Dagny's didn't exist in my area, they had done away with telegraphers and we were all clerks. But it was all interesting work to me.
I walked the tracks with a lantern, writing down boxcar numbers before there were scanners for that. I worked as a crew caller and a crew hauler – calling the men to work and driving them to their trains. I drove to various industries to pick up their bills of lading for the shipments that local crews would collect. I worked in a tower in the Los Angeles train yard, pulling levers to direct trains to the various tracks.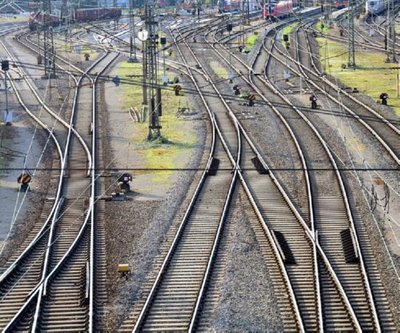 source
And then I became a train dispatcher, only the second woman to hold that job in our district. I trained for almost a year and it was an intensive, pressure-packed education.
I learned to be very time-focused, no room for error when minutes mattered. I learned to listen to a dozen radio conversations at once and to respond immediately to the train crews calling for instructions. I learned to deal with tired, impatient men who weren't all that sure they like working with a female dispatcher. I learned to speak with authority and to speak very clearly. I was expected to know every mile of my district so I rode with engine crews, both the locals picking up and delivering box cars and the through trains, long, heavy trains that traveled over mountains and through deserts, seeing places I would never see driving in a car.


It was thrilling work and I loved and dreaded every shift. The dread came from the fear of making a mistake. There was no room for "oops" with the railroad. Like I said, I held my own in a highly stressful environment.
Then I got crosswise with one of my supervisors. He made it clear that I would never get a promotion, never get a raise, as long as he was there. By then we were not union workers, we'd voted to join management and he was management.
I talked this over with my husband and we made preparations for me to be able to quit. We got our finances in order and agreed that I could devote my time to my new business. I believe in the power of positive thought and I began using a 'release affirmation' - "I now fully and freely release all people, things, and circumstances that are no longer part of my Divine Plan. I now move easily and effortlessly into my Divine Plan, where all conditions are perfect."
It seemed the Universe was listening! A short time later it was announced that the company was planning a management reduction. They hoped that some people would volunteer to leave, with severance pay, before they had to make more cuts. Volunteer to leave? Oh yes, please!
But no, they explained to me, I was much too valuable an employee, they had invested too much time in my training, there would be no leaving for me!


I looked at my release affirmation, why wasn't it working? I made a small change in it and started using it even more intensely. "I now fully and freely release all people, things, and circumstances that are no longer part of my Divine Plan, and they now fully and freely release me!"
Again my husband and I had long conversations. We both felt the stress of the job was starting to affect my health and we decided that severance pay or not it was time for me to quit. So I went to my chief's office with the words on my lips – but he interrupted me. He told me that he didn't want anyone working for him who wasn't happy being there, and that he was going to allow me to quit with the full severance package! I kept my mouth shut except to say, "Thank you." and almost danced out of his office!
I used that money to start my business and I've never looked back. For years afterwards I would have railroad dreams, of things going terribly wrong, and I would wake with a gasp. Then, realizing it was all in my past, fall serenely asleep again.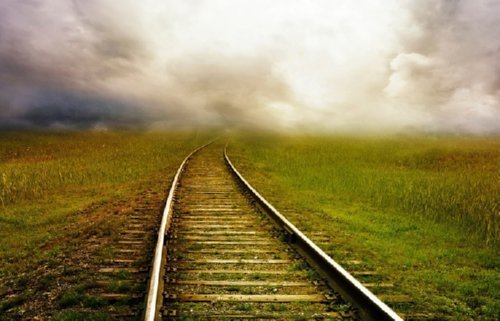 source

I am a member of #ccc by @freedomshift
This is an Invitation to join #ccc for Guaranteed 👍 Daily Income 💵 and Payout 💸 for Newbies (2.0) 🐟 🐜 🐛 in #ccc 👣 and Follow 👣 the Honor Code 🏅 - the Creed (Conditions and Limits Inside)
AND
the latest update <<< please click to read.