Winning the Lottery
In the past few weeks there was a lottery fever going on across the United States. The main prize grew from several hundred million dollars to over a billion. Then it happened – the winning numbers were chosen and in that instant someone became a billionaire!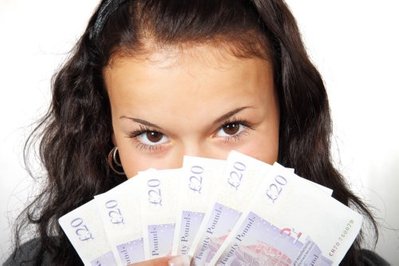 No, it wasn't me.
But it reminded me of something I wrote years ago when the California State Lottery prize topped 100 million dollars. On the day of the drawing the amount grew by 1 million dollars an hour as people bought their last-minute tickets. Every ticket held within it the dream of wealth, and millions of people shared that dream.
"What would you do with all that money?" was a popular topic that day. I talked with several people who, for a variety of reasons, were not interested in winning the lottery at all! Most people, however, had plans already in place. Houses, travel, gifts to friends and family, freedom, and luxury - these and more were dreams held by many.
One lady shared her private dream, "I always promised myself that if I became wealthy I'd buy myself some really nice underwear!" I had to laugh, because just that morning I had thought to myself that I'd buy some really nice bath towels!
This moved the conversation into a different area - what small luxuries could we add to our lives that would be meaningful - and enjoyable - on a daily basis? We certainly don't need a million dollars to buy nice underwear or towels, bath salts or shoes, a day at a spa or a massage!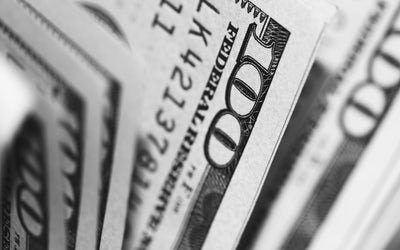 I think dreams of wealth are very useful - they put us in touch with how we would like to live our lives. Sudden wealth could allow these changes to happen quickly. But the big question is are we willing to put the energy into making our dreams come true by our own efforts? Will I take the time to get in my car and drive over to pick out some nice towels? Or will I continue to dry myself off every day with the same old tattered ones?
If travel or a new house are part of your dreams, have you set aside a "Wish Fund" for it? If you want a new job, have you updated your resume and started seriously looking around for different employment?
Whether you ever win the lottery or not, perhaps it's time to sift through your dreams and begin to fulfill a few. And while you are doing that, if you can learn to be happy with what you have right now, you will have learned something that money can never buy.
Everyone gets a free ticket for this Contentment Lottery, and even better, you get to pick the winner!

I am a member of #ccc by @freedomshift
This is an Invitation to join #ccc for Guaranteed 👍 Daily Income 💵 and Payout 💸 for Newbies (2.0) 🐟 🐜 🐛 in #ccc 👣 and Follow 👣 the Honor Code 🏅 - the Creed (Conditions and Limits Inside)
AND
the latest update <<< please click to read.