@INSTRUCTOR2121 WAS AND STILL IS A SCUMBAG! THE STORY OF VIVA!

So if you don't really want to read bernie's post this is a shorter version - people were pretty much exploited - imagine you make a post with your own art and you make 3 STEEM in rewards. And now imagine that for example an art-trail steal your art, make a post and because the trail is so big they rake over 100 STEEM in rewards and nothing from these rewards goes to you. Even though you didn't give them any permission. This kind of exploitation was happening with all the -trail accounts.
I can't really tell what is happening with this scheme nowadays, because their discord server is pretty dead and @instructor2121 powered-down almost everything he had in his account. However, some of the -trails are still alive to this day.
So why am I making this post and actually buying votes so everyone can see? Because obviously @instructor2121 is still the same scumbag as he was a year ago.
You may actually not know anything about VIVA or Tradeqwik exchange. I think it mostly depends on how long are you on steemit. Many of your popular steemians wrote about VIVA in the past (@kevinwong for example). Well obviously it was a big scam and a lot of funds were stolen by this one guy who is now in a jail for alleged child sodomy and many other things.
Some funds were actually retrieved, mostly STEEM. These assets were later transfered to @tqn account, where they stayed for safekeeping and waited here for some kind of "audit" from the VIVA team. These retrieved assets were obviously not enough to pay everyone back.
Well the audit took for so long that 3 months ago I had an idea to power up this STEEM and delegate it to some bid bot, because @tqn account still have over 35000 liquid STEEM. Monthly it would be over 350$ in earnings (if smartsteem would be used) that could be then used for people that lost money in this scam. Retrieving everything would take a very long time, but it is not impossible and still better than nothing.
Well @instructor2121 doesn't really like this idea. He thought I would use the upvotes for myself. Funny that he said that, because do you know what happened like a week ago? He POWERED-UP the STEEM and DELEGATED it to himself! With no info given! This is what I call a theft.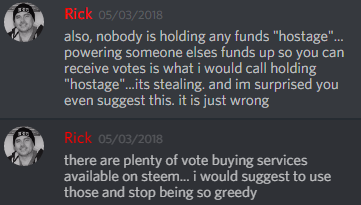 The votes (- money) are then used for his trails and accounts such as @factsout, @arena-esports, @cooperacion, @surrenderall and many more that have nothing to do with VIVA or TQN community at all.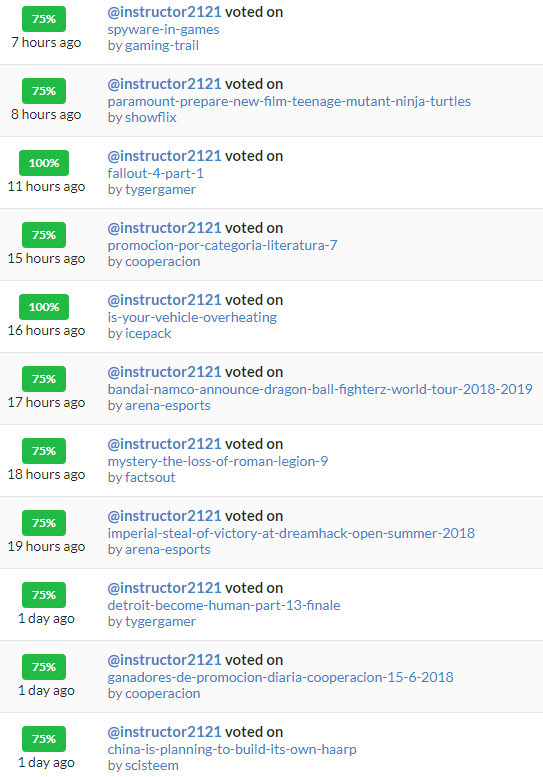 So why did @instructor2121 start with it just now? He probably waited for VIVA community to forget that these funds are theirs. He obviously just wanted to use the funds for himself and his friends.
Props to you and @anotherjoe for retrieving something, but this is just plain wrong.
Gotcha scumbag.
---
EDIT 1:
@instructor2121
in the comments pretty much said that those are his funds and nobody elses. So he is even bigger scumbag now. He is so stubborn that he doesn't even want to try resolving this whole situation differently - maybe even in a better way.
I also thought that the keys to the @tqn account had @anotherjoe, but it seems @instructor2121 never gave him the keys and kept them for yourself. What a shitshow.