Exoneratist Third Debate on the Mueller Probe - More Conflict of Interest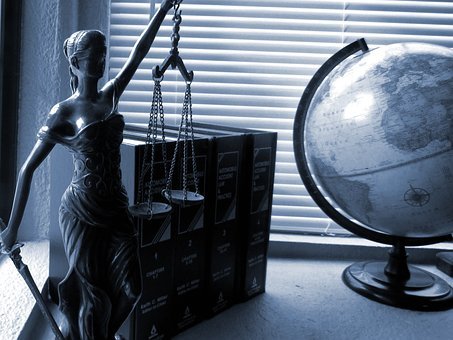 Conflict of interest and bias can also be apparent when the prosecutorial team is completely on the side of the person being investigated, and this was apparent to the Exoneratist in the FBI/DOJ's investigation of Hillary Clinton's email scandal. Hopefully, the present reopening of the investigation by the DOJ Inspector General Horowitz, and the further examination of the purposes of those prosecutors will make obvious the well-defined attempt to cover up Hillary's refusal to abide by rules and regulations regarding classification issues of foreign and national documents. This cover-up was meant to halt any possibility of criminal charges against Hillary Clinton, thereby assuring her presidential campaign could proceed. The Mueller probe rode on this wave of political bias against Donald Trump.
THIRD DEBATE – CONFLICT OF INTEREST
FBI DIRECTOR JAMES B. COMEY'S ARGUMENT FOR NO CRIMINAL CHARGES AGAINST HILLARY CLINTON IN THE EMAIL INVESTIGATION BY THE DOJ/FBI
FBI Director James B. Comey made a public statement July 5, 2016, regarding his recommendation in the Hillary Clinton email investigation. Comey said Hillary Clinton had used an illegal private email server while she was Secretary of State. Comey also knew that President Obama had knowingly communicated items of national security with Secretary Clinton on her illegal private server. In the FBI investigation, in regard to Clinton emails Comey said "a very small number" were classified, it was "possible" that hostile foreign governments had gained access to her personal account, and that as Secretary of State she should have known that an unclassified system was no place for the emails she was sending.
FBI Director Comey recommended no criminal charges against Hillary Clinton for her handling of classified information. Comey called Clinton "extremely careless," in this July 5, 2016 statement to the public. Because of this assessment of her actions, Comey found that "no reasonable prosecutor would bring such a case," and therefore the investigation did not merit criminal charges against her.
REBUTTAL TO COMEY'S ARGUMENT FOR NO CRIMINAL CHARGES AGAINST HILLARY CLINTON IN THE EMAIL INVESTIGATION BY THE DOJ/FBI
James B. Comey's public statement, July 5, 2016, was called insubordinate and extraordinary by the DOJ Inspector General Horowitz. Comey flouted FBI and DOJ rules and norms. He took too much upon himself and deviated from well-established DOJ department policies. He should have coordinated this statement with his superiors, and he should have coordinated with his superiors at other critical times during the investigation. This is a damning assessment of FBI Director Comey, and certainly compromises any and all of his statements and legal arguments.
On May 2, 2016, FBI Director Comey sent an email to Deputy Director Andrew McCabe, FBI General Counsel, James A. Baker, and DOJ Chief of Staff, James Rybocki, with a subject heading of "Midyear Exam." This was FBI code for the Clinton Email Investigation. Except for some redactions, it appears to be a statement of the conclusion finding of the Clinton case. And this was in a timeline prior to 17 witnesses having not yet been interviewed, including Clinton herself. How could Comey come to a conclusion before the interviews? Only one way – through fraud and misconduct.
In his July 5, 2016 statement to the public, Comey rebuked Hillary Clinton for being "extremely careless," which phrase was changed from his previous FBI statement that Clinton had been "grossly negligent." This phrase, "grossly negligent," according to legal eagles, would have been sufficient to bring criminal charges against Hillary from the FBI. We need to know the reason Comey changed that phrase, in order for us to understand if this is yet another part of the possible political bias on the part of Comey.
Although the IG does not find political bias in the prosecutorial decisions in the Clinton case, the following glaring fact rares its head and suggests what might have been Comey's raison d'état: "If Comey had recommended criminal charges be brought against Hillary Clinton, she would surely have lost any hope of her presidential campaign continuing."
And the IG admits in his report to finding at least 5 other members in this investigation who were blatantly against Donald Trump ever becoming President. The Exoneratist is very concerned that this political bias may have been more widespread than the IG had realized. Perhaps this bias was hidden by the investigative team and prosecutorial members of that team. Happily, the IG testified on June 18-19, 2018, in front of congress that his June 13-14, 2018 report on the DOJ's handling of the Hillary Clinton Email Investigation is not closed and that the report was made at this time in order to be available for comments and questions. Hopefully the Senate Judiciary Committee will have a great many questions and interpretations to bring forth, as Americans are losing confidence in the DOJ/FBI.
And finally, as stated in the Exoneratist's 2nd debate, here is a quote from DOJ Attorney General Jeff Sessions: "The DOJ has no policy to vet prosecutors for conflicts of interest or bias." Perhaps, then, this is the reason that the DOJ IG does not find political bias in the prosecutorial decisions in the Clinton case. Perhaps a new policy to vet prosecutors in the DOJ from this time forward should be enacted immediately by the DOJ! Then political bias in the future might be stopped.