C.W.C last call! 50 SPI & a split Prize Pool of INT, SBD & STEEM to be WON! Sponsored by @Spinvest.
---
Tell us in a post & you can WIN!
Rules
Submissions are done in the form of a blog post

1 entry per STEEM account.

Posts need to be Tier 2 or higher (ie. no less than 250 words,) in order to qualify.

Entry Fee - 20 INT. All entry fees along with their accompanying post link are to be sent to @int-contests.
Though not mandatory for contest submissions, entrants are reminded to include the #INT hashtag on their posts in order to receive INT rewards.
All submissions must be in by 11:59pm on Saturday, February 29th 2020, in order to qualify.
Prizes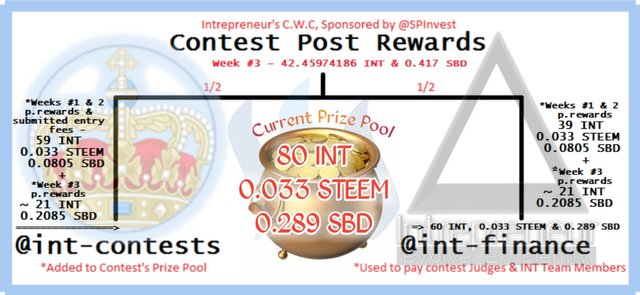 Choosing of Winners & Consolation Prizes
All entries will be reviewed & upvoted in line with our community guidelines reward model, which remains in effect at all times.
Each valid contest entry will receive at least (2) 100% upvotes from the Intrepreneur co-founders, @crystalhuman & @munkiioh (approx. worth ≈ 30 INT & 13 INT respectively.)
Entrants will also be featured in our weekly follow-up posts (like this one), thereby increasing their opportunity for further post rewards during a given contest's promotion.
Winners will be announced after the last contest post pays out on Tuesday March 3rd, 2020.
---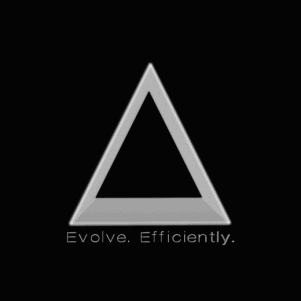 Interested in getting your project featured?
Feel free to send us a DM on Discord to find out how your business can get showcased during our next Community Writers' Contest.
Be sure to also follow the official @intrepreneur account to keep abreast of all the latest INT news & updates.