100 Articles on Interest Rates Curated Publications List
Interest rates are an ancient technique for structuring borrowing and repayments. It is often studied; below are the most cited article mentioning "interest rates" in their title.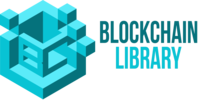 The Blockchain Library's goals are twofold: to provide easy access to resources on cryptocurrency research for scholars, academics, analysts, and anyone with an interest in cryptocurrency publications; the second is provide an archive and historical timeline on the development of the blockchain field and to document the journey of its growth.