Interview with Literary Artist ~ Aishlinn/@trucklife-family- Part 1.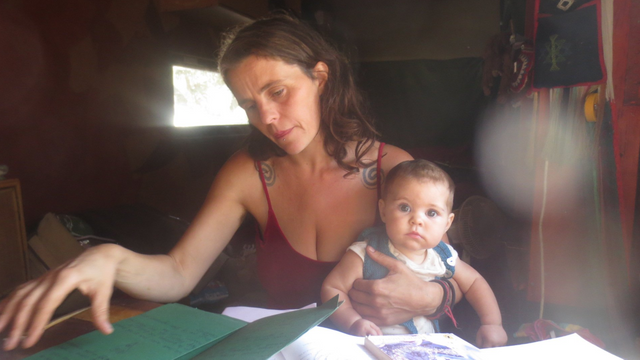 "We, are all on a journey. Where that journey takes you is up to you, you always have a choice. You can follow others and walk down a path that has already been taken, or you can carve your own way."
Please take a moment and enjoy this awesome interview(that will be posted in 4 Parts) with our very own Steemian Aishlinn~@trucklife-family
RenSoul:
1. Aishlinn, (@trucklife-family) Why do you feel storytelling is important? And is there more you would like to add to what you said in your Steemit Vision Quest Post on Storytelling?
Aishlinn:
I am a big believer in the power of words that when we share our stories, our intentions, then we unleash the power behind them out in the world. Stories are a gift we can share, that we can share with one another.
It is something that unifies us all. And right now we need to be united. There is far too much segregation in the world today. We are all storytellers and we all deserve to be heard. So much happens in the world that is unjust and it continues to happen because of silence, a silence that has been fed by fear.
When we open up and speak our truth, then we bring light and we bring awareness.
This is why Steemit has the potential to do so much good, because it helps to bring people together, so many different communities have been created already.
Communities that are supporting their members, helping them to be heard, sharing wisdom and skills.
Community is so important, yet really lacking in some places in the world, so to be apart of this online community is so inspiring and so exciting.
When I think of all the people I get to connect with around the world, people who have sent me love and healing, that is so empowering, because we are creating a huge web that is empowering all the people that are connected to it.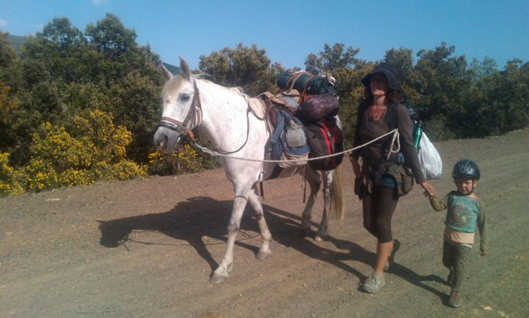 This is how Aishlinn describes herself, which gives us an even closer look at this Powerful Woman.
I am a wild woman,
I am happiest amongst the trees.
I am a passionate woman,
A woman who cries when the time arises,
A woman who smiles when her children run Free.
I am a nomadic woman,
I like to roam and move about.
I am in flow, I get to watch myself grow
I am spiritual woman,
I create rituals,
Celebrating life and family,
Celebrating the Earth.
I am a quiet, silent woman,
Free to be who I am,
Not trying to please.
I am a woman who fights for birth,
for everyone to finally feel it's worth!
I chose to birth freely,
At home,
Dancing,
Singing,
Embracing this wisdom my body knows.
.
I am a protective Mother,
Protective of my way of life.
Protective of the fact that my children get to choose,
The path they want in Life.
I am a human,
In this beautiful planet
I celebrate the seasons,
I celebrate rebirth,
I respect and honor our mother earth.
I am a walking, breathing, screaming, emotional being.
I express my freedom however I want,
led only by how I am feeling.

All Proceeds From This Post Will Go To Aishlinn for her Co-Op/Women's Collective, which is called "Weave To Empower."