introduce my self in steemit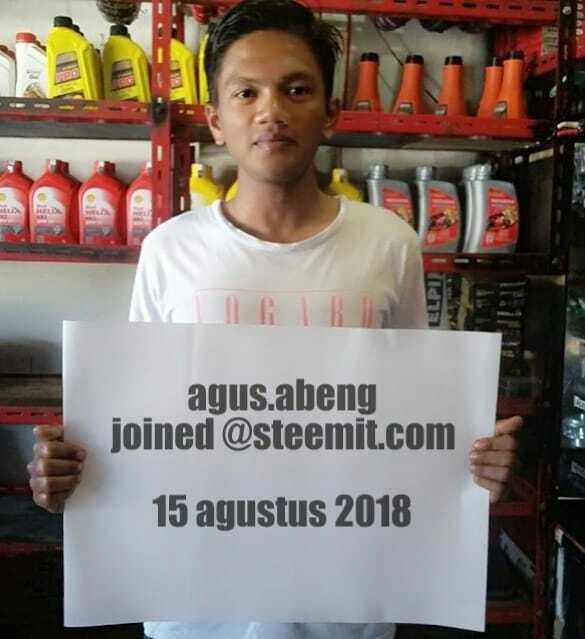 Let me introduce myself to friends After I heard and learned about steemit from my friends, I was very motivated to join this steemit program.
My name is agustiar
Date of birth August 17, 1991
I live in Aceh precisely in the Peyie district of Jaya and my province is a motorcycle mechanic.
My joining here I really hope to be able to know each other know friends and should friends be able to help me in learning steemit more deeply, with the support and help of my friends, I am very grateful. And I really hope that with the information from my friends, I can learn a lot of knowledge later so the information that I describe should be useful for me and my friends later. For the attention of friends, I thank you very much ...