Introduction: Wynwood Ace Studios
Here's a blast at ya.  
I am the Wynwood Ace, with roots out of Miami.  Currently, I'm living in Shanghai China, with many explorations planned.
I'm an artist, teacher, businessman, world explorer, creative and I have a lot of ideas and different projects that I am working on.  I went to art school back in the day starting with a love of painting and comic books.  I've been praised for my work from the president of D.C. comics and I'm working on spreading some more love.  All of my artistic message has come from my heart with faith and passion.  Projects come from contemporary art ideas, fashion, video, photography, pop culture, art history, comics, trending subjects.  Lately I have been exploring video and photography and the internet as my gallery stage to project messages and to entertain a larger audience and a social experiment dealing with viral videos.  
Before I left Miami a few weeks back, I stood up to the Kiki Challenge. Eat your heart out, Drake.
https://d.tube/v/miamideal/rz3s929z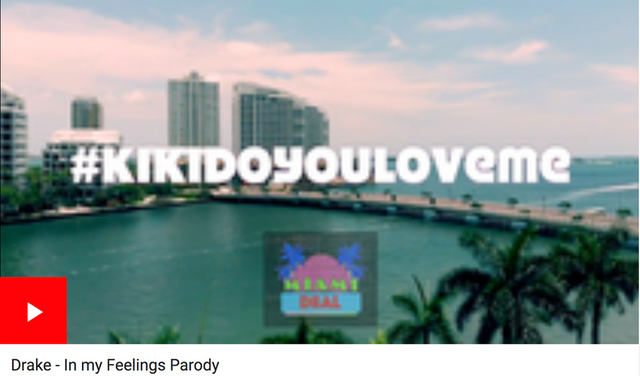 https://d.tube/v/miamideal/rz3s929z
Lets get dancing with the Drake in my feelings! This is in response to the #theshiggychallenge lets do the #inmyfeelingschallenge Dig it!   Shot on location miami, available in 4k!  We're a small production team, lets climb to the top! Kiki do you love me? Yes I do #kikichallenge !  I'm a one man how, lets do this.  Support the arts, upvote and share for more episodes to come!   Share spread the love @miamideal   www.wynwoodace.com  Straight outta the coolest neighborhood in America.  
https://www.youtube.com/watch?v=Nbm6wUPQNK0
For further information check me out: 
More to come at you.  Lets get this party started.