Two Milestones in One Day: Induction to the Quarter Life Crisis Squad and One Month Celebration as a Steemian
---
Hi! My name is Carlo Angelo M. Niere and yesterday, March 1, 2018, is my 25th Birthday as well as my first full month as a Steemian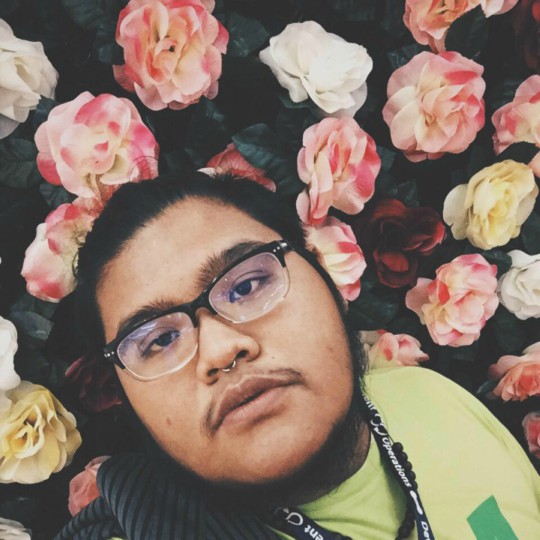 ---
"How did you celebrate your Birthday?"
I was actually working the whole day, the only celebration I did was just eating our hearts out on an unlimited Korean BBQ place in Tomas Morato in Quezon city here in the Philippines named Romantic Baboy. We started eating 11pm Feb 28, 2018 till 1:30am March 1, 2018. So it's more like welcoming my Birthday. I really had fun with my officemates. My birthday is at the center of the week so a normal celebration wouldn't be possible as we are really busy at work. I'm quite fortunate to have eaten out with my officemates on a Wednesday. Will be celebrating my birthday more I think on the weekend. :D
Here are some photos I took last night: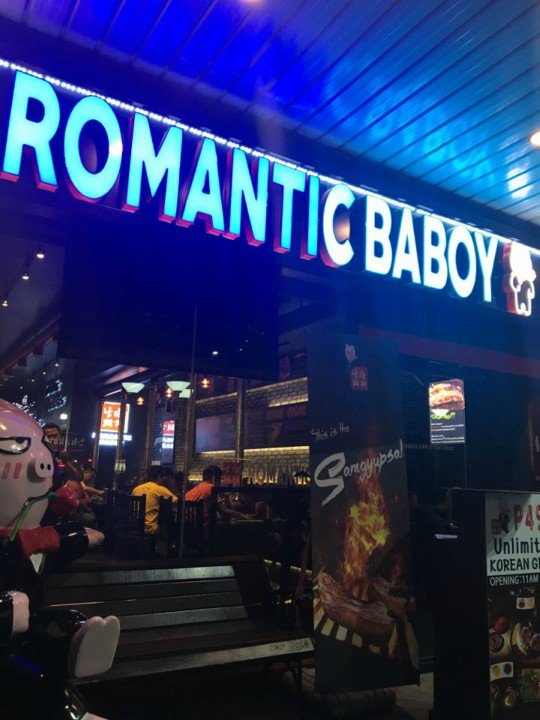 The place where welcomed my 25th year here in earth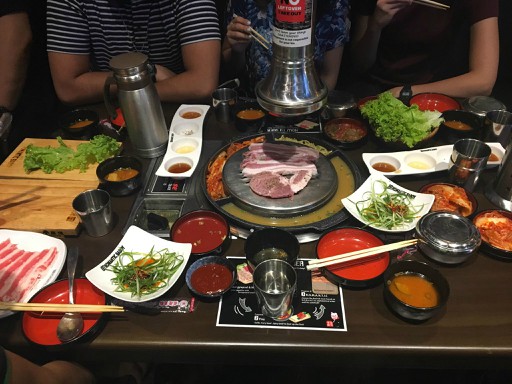 What our table looked like inside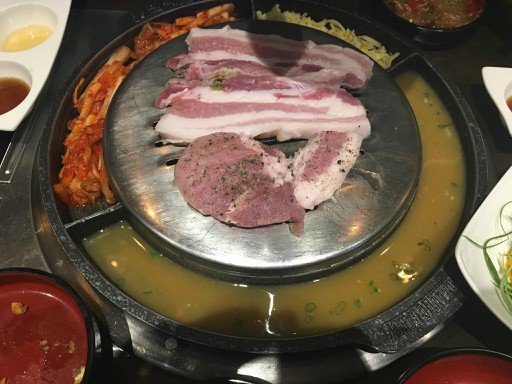 Closer look on the meats we were cooking, Ow that's melted cheese, egg and kimchi on the side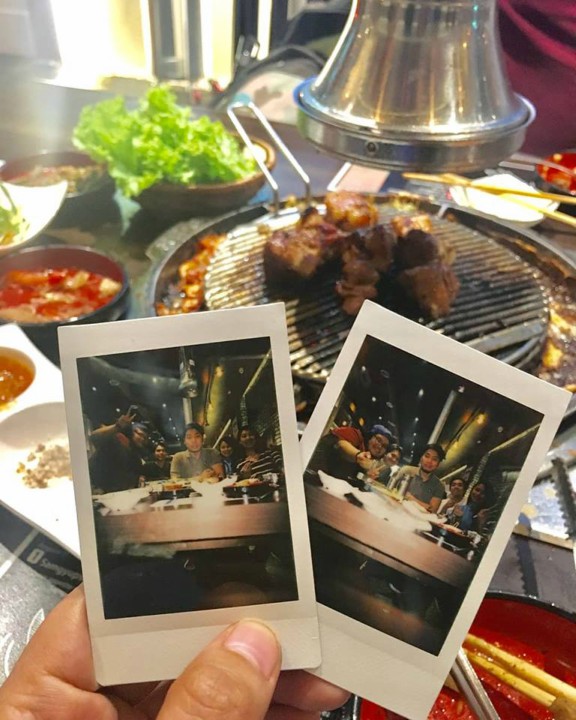 Group Picture taken by My instant camera
---
"How do you feel now that you are on your 25th year of existence?"
I'm on the quarter-life crisis as they say. I think more and more responsibilities will be given to me not just at work but also as a part of my family. We are not currently on good terms when it come to the monetary aspect but we get by. I also help my mom and and dad with all the expenses that we have so I guess I got the going for me. I really miss hanging out with my friends though; like just hanging out, chilling without any worries. But I guess that's what it takes to be an adult, to have more to think about and less time to have fun. hahaha!! I will definitely change that in the near future.
---
"Now let's go to your experience as a Steemian for one month, How was it?"

I have received support from many people since Day 1. Especially from
@enjieneer
. She has become one of my mentors here in steemit. My introductory post gathered attention and I was featured in steemph's post:

I was very lucky to be featured in that post as many people noticed my introduction. I have received many words of encouragement from newbies like me and from people who have stayed for so long in steemit. I have grown as a person and as a steemian because of all of the support of all those people who have encouraged and inspired me to do better. :)
Here are some of the welcoming words I received from my co-steemians on my introductory post.





---
"What did you gain in that first month?"
In terms of the monetary aspect, I haven't gained that much because I always convert my earnings to Steem Power. I idolize
@surpassinggoogle
and other steemians who support minnows by upvoting and resteeming their posts. Especially the newbies, they are a big help to us. I dream to be one of those who helps newbies and other co-steemians. That's why I always convert my earnings to SP. :)
On the other hand, this is what I really gained in the past month:
---
"So what's next? Is there anything more you can offer to the Community?"
I HAVE DEFINITELY MORE IN STORE FOR THE COMMUNITY.
Here are some of my future plans for my content.
I haven't shared my journey for a slimmer body but that's still a Work In Progress. I'll be sharing that at the end of the year. Hopefully everything goes as planned.
My 100 days;100 Instant photos is yet to finish, so hope you guys follow that challenge.
New format for my photography. I have recently bought a full on 35mm film Camera which is Olympus Pen EF. I have started shooting using this camera with the film I bought for it. Will be uploading pictures from that once I get all my films developed and scanned.





Olympus Pen EF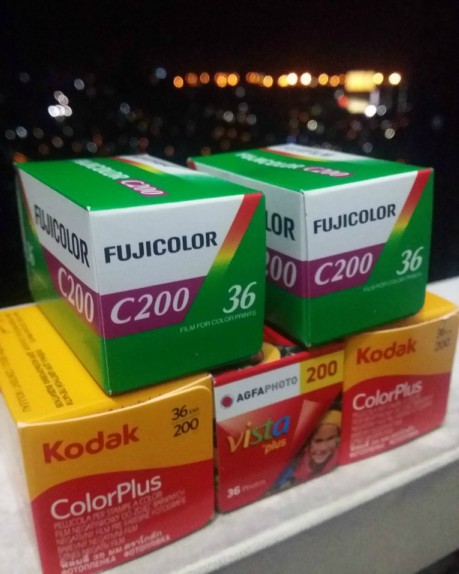 Fresh Films I got from Film Folk(online camera shop)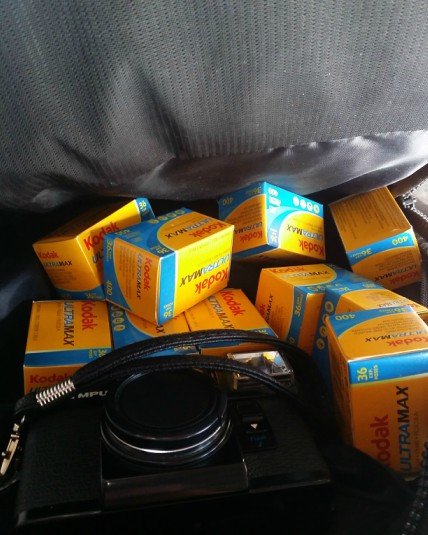 Expired films I recently got
I will be sharing some of my old film photography also here in steemit
I'm planning to conduct contests for more Steemit Engagements between Steemians
Many More....
---
"Any last words?"
I know there are new responsibilities for me as a newly inducted member of the Quarter Life Crisis Squad. I'm excited to see what the world has in store for me , so goodluck to me on that. As a Steemian, I know the learning process is a never-ending process. I hope to archive and finish all the challenges I have set forth for myself and I hope you guys who have read up to this point follow me through my journey. I will surely be following you also on your journey.
---
Thanks for celebrating these two milestone I have reached with me.
---
All pictures and screenshots without source given are taken by me
---