[ STEEM MONSTERS ] Chromatic (dash) Dragon [ @chromatic-dragon ] INTRODUCEYOURSELF
Good day, morning, evening to ALL @partiko lovers.
@chromatic-dragon has a CHALLENGE for the #partiko-community being held by @frankcapital #partiko-partners
To kick off the 2019 New Year and the start of January of 2019...
How does a @chromatic-dragon Steem Monsters Beta Edition Level 1 Dragon Splinter Card sound?
I don't hear you...???
(((crickets chirmping)))
Ok, ok, ok jokes aside lets get into the CHALLENGE, shall we?
Frank here @frankcapital which is my Partiko Partners account.
Here is the CHALLENGE!
DOWNLOAD @partiko from the iOS or Google Play Store and log in with steemconnect if you have not done so already!
Follow @chromatic-dragon and (PLEASE) Resteem this post.
Send @chromatic-dragon a message using the @partiko Chat feature saying...
I WANT THE CHROMATIC-DRAGON STEEM MONSTERS CHALLENGE!!!
RULES.
Must be using the @partiko app!
Must follow @chromatic-dragon so you don't miss daily updates, contest, and challenges.
Must send message to @chromatic-dragon using the @partiko Chat which will be CONFIRMED with a response from @chromatic-dragon
As they say the early bird gets the worm, but in this case it will be a @chromatic-dragon
Stay tuned and don't miss your chance to WIN a FREE Chomatic-Dragon Steem Monsters Beta Level 1 Card.
More to be announced soon, don't forget to follow @chromatic-dragon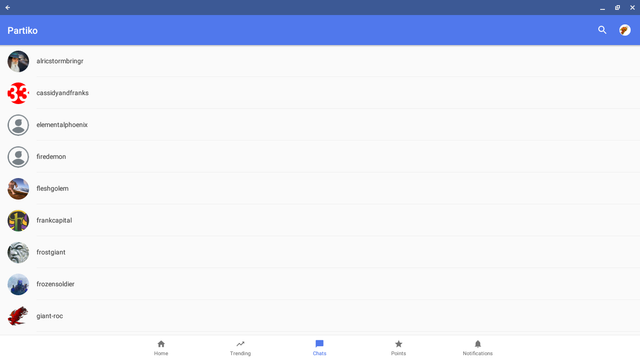 Posted using Partiko Android