Is The Steem Price At Its Bottom or Beginning of The Bull Run?
Hi Steemit Community,
My name is Garrett Grubbs and I am not new to this steemit community but my lover for crypto has driven me to build a new community for sharing great new project in the crypto marketplace. Please check out cryptoclickmedia.com
As one of my first posts, I wanted to ask the Steemit community if the Steem price is going to go lower or is it the beginning of a bull run. I plan on investing much more into this community, both money in Steem and posting. I am excited to get to know more of you!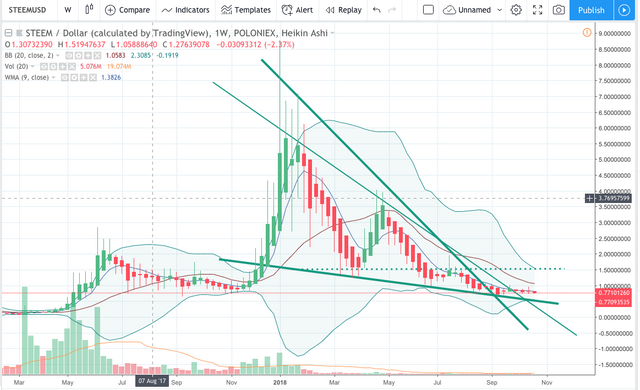 What do we think?! Is this the buttom? Or will it go below the $.60 support line? I look forward to reading your comments and hearing what you all think!