Introducing EARTH TRIBE, A Group of Freedom Fighters for the Earth!! & A Tribe Steem Up Affiliate
It is @earthtribe's mission to support those on the Steemit platform that are Earth conscious, eco-friendly, & want to truly benefit humanity by promoting topics of liberty, resisting tyranny & oppression, understanding diversity, and healing this world and our people, moving us and the planet forward in a positive direction. I also want this tribe to become a haven for star seeds, where they can connect, share ideas and inspiration, and collaborate on projects of healing and peace.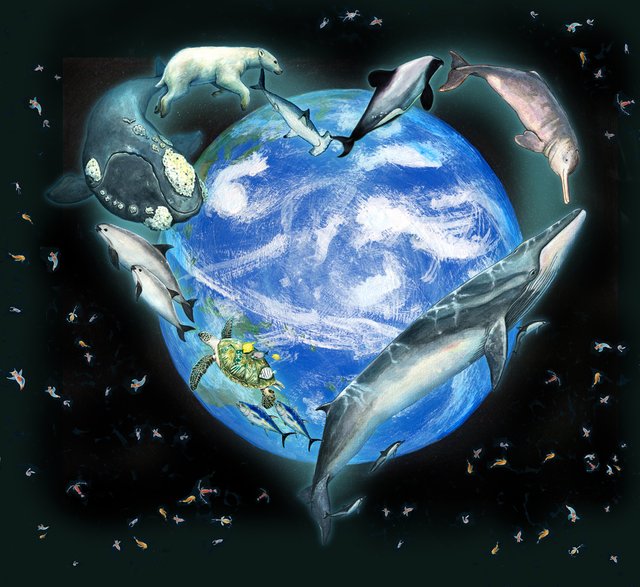 Image source Art by Rena Ekmanis
Do you create high caliber content that encompasses any or all of these topics? Here is the chance you have been waiting for! This initiative is being set forth by @elamental, @alchemage, @kennyskitchen & @hempress to create more space to support & connect conscious creators. There are so many people who deserve to be in @tribesteemup, or are on their way to it, but it can only grow slowly while maintaining the stability that makes it so successful. Ultimately though, both tribes are here to heal the Earth and our people.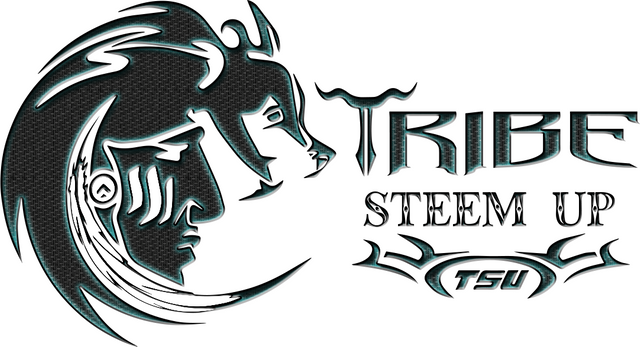 Art by: @edxserverus
Technical Details
@earthtribe's members will be hand selected, and then given a chance to delegate to this project for a higher percentage up-vote from @earthtribe. We will start out using a tiered delegation system, that will give your articles a percentage up-vote based on the amount of SP you delegated proportional to the total of all member delegations. We of course also accept sponsorship delegations from those not in @earthtribe, but do not expect an up-vote just because you delegated. You must also be a member to get up-voting support. Members who choose not to delegate will still receive a vote, just at a lower percentage than those that do.
@tribesteemup has generously delegated 1500 SP to @eathtribe, and will also be following the @earthtribe curation trail at a very low percentage. Combined with the large delegation, the low percentage trail following from @tribesteemup will do wonders for the members of @earthtribe, without really interrupting @tribesteemup's VP recovery.
Our Goal
We want to reward those that take action and raise awareness about conscious topics. It is our goal to grow this additional support initiative to the same heights that @tribesteemup has reached, and with the support of similar Steemians, I know that this is not only possible, but inevitable.
Being a member of @earthtribe simply means that you are living your life in a way that is healing the Earth and humanity. If you are selected for membership, it means that you are being recognized and rewarded for your humanitarian and environmental efforts, no matter what those may be. The financial Steem rewards are only a small part of the rewards we hope to see delivered to Steemians within and near this currently developing community. The community itself is what we hope will be most rewarding for @earthtribe members. After all, is that not all the Earth wants for us, a rewarding community?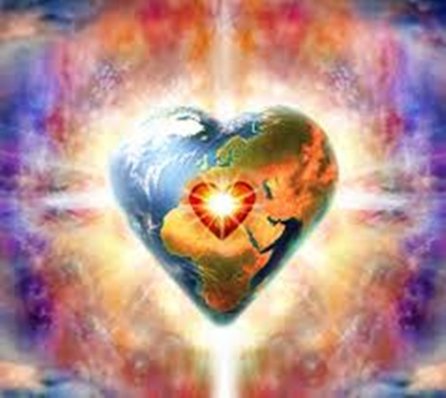 Image Source Art by: Earth Heart Rising, a shamanic practice
If only one single humanitarian or environmental project is helped, developed, or funded directly or indirectly by this initiative, then @earthtribe will be a success. Of course we wish to see much more than one positive interaction or project, from various cultures and lifestyles, and surely there will be many. It is ultimately up to all of us what means of participation are developed as we move forward together.
Developments
We have already created an @earthtribe Discord server reserved for selected members, and are excited to start inviting people in when development concludes. I have just finished setting up all the pinned explanation messages for each channel.
As mentioned above, if you are a whale looking to invest in this project, we are open to additional sponsorship. Please contact me via Discord if you would like to be a sponsor, or know an extremely deserving candidate that should be considered for membership in @earthtribe. We are temporarily accepting suggestions for membership, so our doors are currently open, but that will not last long. Membership slots will likely fill up quickly, as there are so many deserving Steemians on this platform.
Important Info
@earthtribe is an affiliate of @tribesteemup and intended to provide additional membership space and conscious support for new members. For this reason along with a few others, you cannot be a member of @tribesteemup & @earthtribe, unless you are a @tribesteemup elder that is also an @earthtribe founder (only four of us).
We aim to provide support for even more conscious creators than @tribesteemup can hold, so having many members in both tribes would defeat the purpose of creating @earthtribe in the first place.
What Does @tribesteemup / @earthtribe mean to me?
Every other week @trucklife-family poses a question to the @tribesteemup community to answer in an article. The question I just suggested for next week will be, "What Does @tribesteemup mean to me?" Since @earthtribe and @tribesteemup represent the same values and standards, we feel it will be appropriate to include some quotes from various @tribesteemup members who will answer this question in a future post, as these same answers can be applied to what @earthtribe represents. The answering period will be open for the next two weeks, so expect to see a post about that here after everyone has had a chance to write their answer articles. We will likely re-steem a few of those as well.
In addition, we would also like to support those that are helping to build and promote the Steemit platform. Passionate minnow helpers and engineers of all kinds are also welcome. Many people have chosen to leave Steemit (either temporarily or for good), due to the current severe drop in the value of STEEM and SBD. For those of you that are still with us, and realize that now is the best time to be involved, lets continue to grow this platform in a way that serves the best interests of humanity and the Earth. Only through initiatives like this will the Steemit platform thrive in the future. Steem on bredren, we are looking forward to continuing this journey with you.
Blessings & love to you all.

Art by: @themonkeyzuelans
Comment below or message me on Discord for more information.