Setting goals to reach new horizons with steemit | Introduceyourself
Greetings to all and welcome to my new blog, first of all, my name is Erasmo. I am a young engineer in the specialty of Mechanics, native of Venezuela, a very beautiful country of the Caribbean,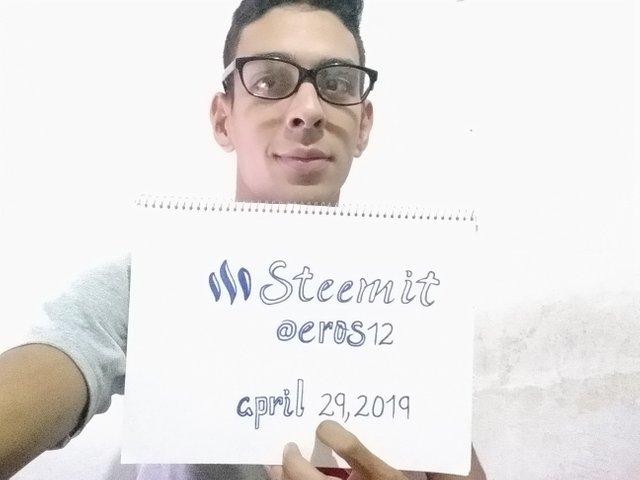 I am 24 years old, at this moment I am dedicated to sales, electronic equipment, I own my own company, I like technology. Progress, I am a supporter of peace and respect the opinion and thoughts of each person, I like the music of Phil Collins, the Beatles, especially the romantic songs in English and Spanish.
I consider myself a fan of video games because I think they are the better art and especially Enfacis in this, also in the cinema, this can not be missing, since it is considered the seventh art, I can not forget photography, I think it is to be able to share thoughts and ideas with people and must be a fundamental part of the lifetime. For that I use the most prominent social networks. So far I met Steemet, so I think I can help anyone who needs me, so with the passage of time I will learn from you and this wonderful platform to be a better Steemian with your help.
I also request your great help throughout my initial career, some annexes and photographs of my achievements, my work and my hobbies: