Introduce me and my place
Hello, all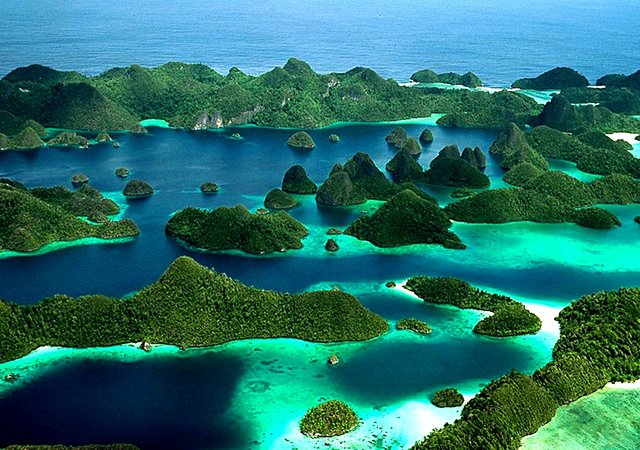 Raja Ampat
Source : indonesiad.com
Introduce my name fithrul, I just joined a few days ago this community. I'm from Indonesia, Indonesia is one of the countries in Southeast Asia. we are a tropical country with many islands, so the seas and beaches are not luxurious or extraordinary here, so it's no wonder most of us have brown or slightly dark skin. If women in Europe come to sunbathe and darken the skin then in Indonesia is the opposite, our women come to the beach using sunblock and try as much as possible so that the skin is not dark hahaha, although I do not agree but most of our community believe that the whiter skin of a person then the more beautiful is he hahaha. Every foreigner who comes here is commonly called "Caucasians" by local people (especially foreigners who are white and blonde). The term "bule" here has no negative meaning, even in the city where I live if there are native people who have white skin and colored eyes are also often called "bule", and for so-called people there is a sense of pride in him haha.
Of all the islands and beautiful beaches we have maybe you've heard one of them, yup BALI. Bali island is one of the international tourist destinations in Indonesia, if you think that Bali is the most beautiful sea beach in Indonesia then you are wrong because there are still many beaches and the sea is also beautiful with the uniqueness of culture and exoticism with different flavors such as Raja Ampat, Pulau Sabang and many other islands. But indeed of all the marine sights owned by Indonesia Bali has been managed very well, for you who want a relaxing and comfortable tour then bali is a good choice, and for those of you who want to explore the exoticism of the natural and unspoiled sea, Indonesia still has so many places like that.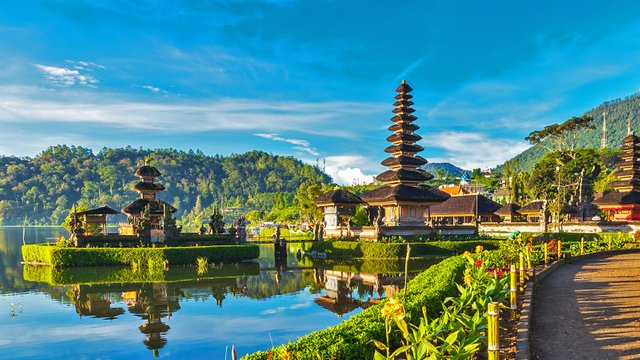 Bali
Source : travelzom.com
I was born and raised in a small town on the island of Sumatra, the westernmost island of Indonesia. Precisely in the province of Aceh province. Have you ever heard of aceh ?, our province was hit by a devastating tsunami in late 2014, we lost a lot of that time, Treasure, family, even our clear minds. Hundreds of thousands of people died but thousands of people also came to provide humanitarian aid. For everyone's struggle, we are now resurrected and in my personal opinion even more advanced from our former ones.
If you want to feel the atmosphere of a beautiful beach and cheap do not hesitate to Indonesia, especially if you use dollars because the dollar exchange rate is always above the dollar.
Today 1 dollar = 13,723 rupiah (3/3/2018)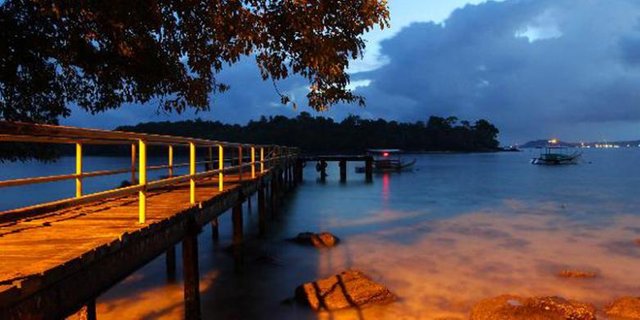 Sabang
Source : travel.kompas.com
---
Why steemit?
The first reason
I have several other social media accounts and all friends I have on my social media account are just a few people from outside of Indonesia. I do not understand whether people from abroad are not so fond of making friends with Indonesians through social media, or maybe because of my weak English skills, or for any other reason. However, I believe there are still many friendly people out there, as evidenced by the many international institutions and foundations that came to aid Aceh after the tsunami of 2014. I really hope to have new friends here.
The second reason
The profits to be gained, a brilliant idea of connecting the blockchain system with social media !. This method makes people can make money as well as establish communication among others.
Well, I think it's quite an introduction
Greetings all