HELLO STEEMIT, LET ME DO MY INTRODUCTION.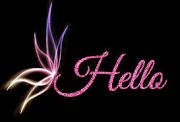 Hello Streemians, I am happy to be here. My mission here is heavenly.
I was introduced by a friend who told me that religious posts don't attract much attention here. Thereby, I'll be getting only a few cents for my posts or absolutely nothing. I would be glad if my posts, earn larger rewards, but if they don't, it is yet okay by me. My major aim here is to have lives being transformed. If my posts can transform just one life here, then I'll be eternally joyful.
I am here to propagate the gospel of Jesus Christ and his kingdom.
I am here to help many rediscover their life and purpose.
I am also here to help people start living a practical triumphant and victorious life.
At some points, life could be hard, confusing and unfair to us, but with the right strategies, things would get a lot easier.
I am so sorry about this, but I choose not to disclose my personal info here. I hope I'll still be welcomed.
For more life transforming posts that are aimed towards helping you overcome challenges of life, follow me @heavenlly
God bless you.
Shalom.