(HOW TO) Dab marijuana concentrates with a quartz nail. My post-cancer pain-relief story.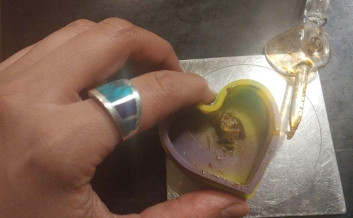 Hey Steemians,
On my 8th day here, I'd like to share something about my life, which I find to be quite personal.
My use of cannabis products, usually a form of extract or concentrate, for pain-relief.
In this photo, I am preparing a dab of medicinal quality marijuana concentrate, which has been prescribed by my physician, for pain.
Why do I suffer from pain?
---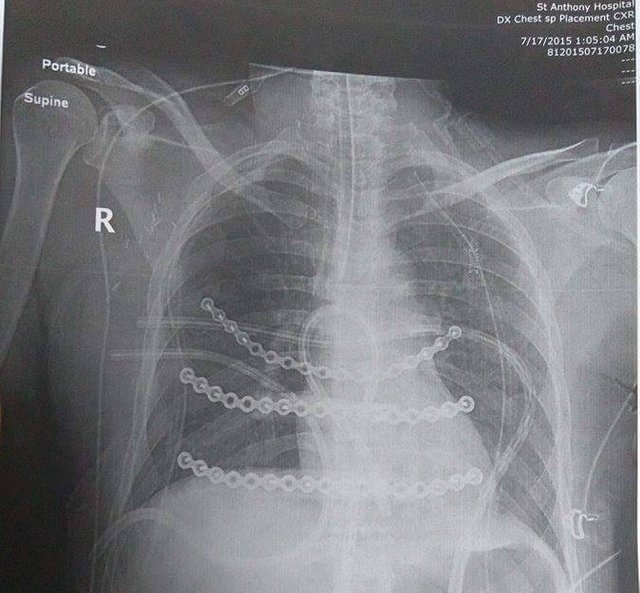 You might be wondering why I suffer from pain.
I'm a person who lives with a great deal of ongoing pain, due to a somewhat recent bout with stage 4 cancer.
After a first time going the naturopathic route, I elected to throw the kitchen sink at it, along with naturopathic integrative care, upon recurrence and advanced staging.
I gave up my sternum and my right pectoralis muscle (I have a lat flap) and have a full sternal reconstruction, complete with 3 titanium ribs, some cadaver fibula bone struts, and a fair share of living-dead guy-mojo.
Those things that appear to be bicycle chains are, in fact, titanium plates...my new ribs.
(Nevermind the pins and lung tubes you see, which were pumping my right lung, which had collapsed under plural effusion, due to the 4 hospital infections that I was given, thanks to poisoned medical mesh, at St. Anthony Hospital, in Lakewood, CO.)
---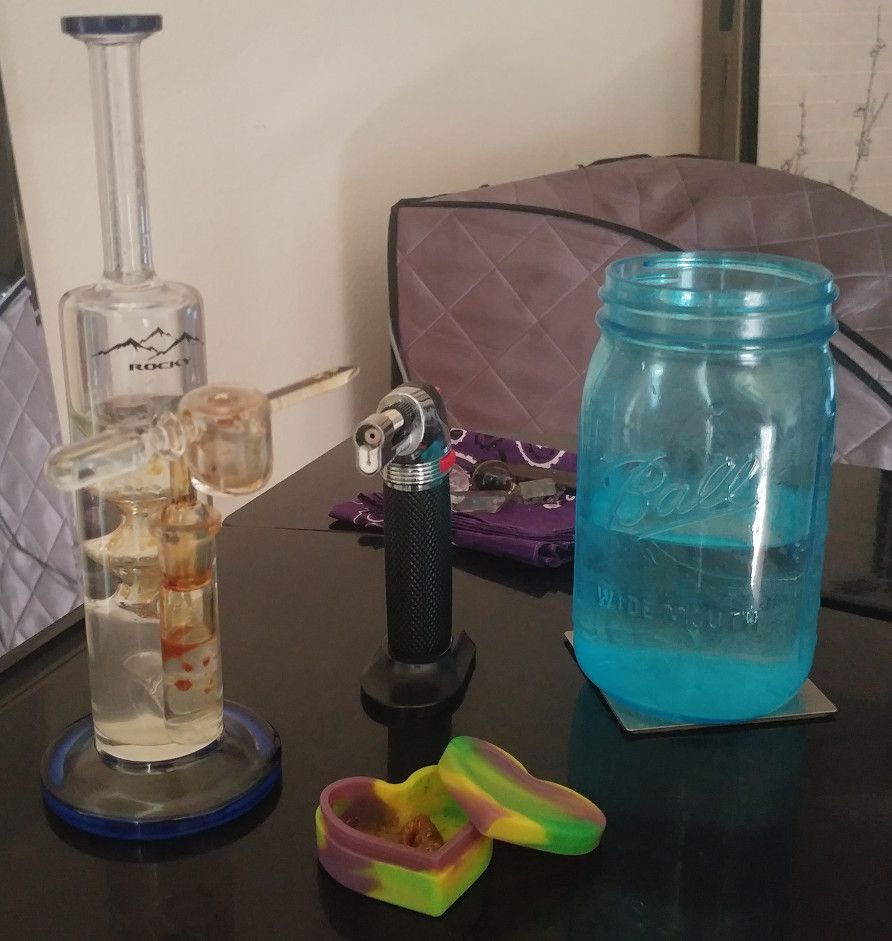 I have been prescribed so many things by physicians, to manage the ongoing pain.
(Ask anyone with peripheral neuropathy what they go through to get a slight idea of a portion of what I live with.)
I'm a less is more guy.
I'm also a guy who doesn't want to live his life, on prescription narcotics.
It's never been something that appealed to me.
Fortunately, I live in the State of Colorado, where cannabis is legal for both medical and recreational use.
I am a medical marijuana patient whose life has been positively impacted by the option to manage pain with the use of organic, high integrity cannabis products that allow for me to lead a productive life.
One such cannabis product which I would like to mention, is live resin.
---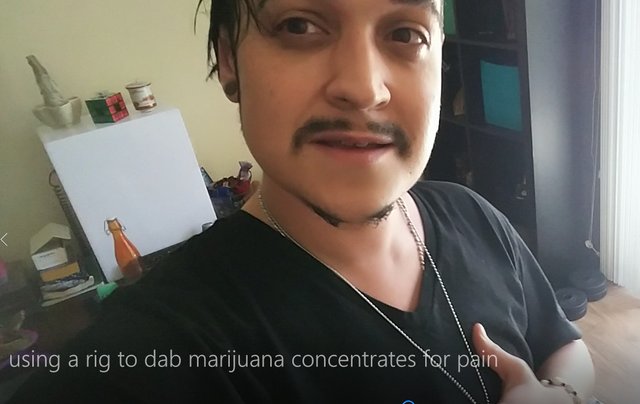 ---
Why quartz, you ask?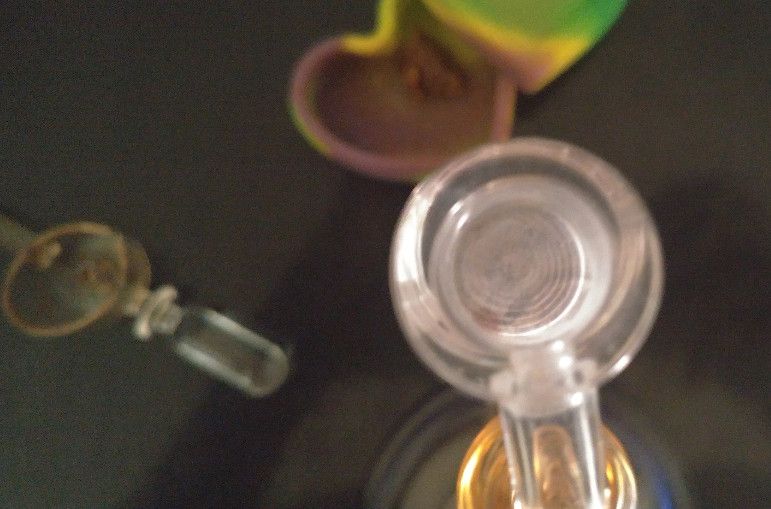 Here's a close-up of my quartz crystal nail.
It is able to withstand intense, prolonged heat, and quartz is extremely durable.
And for those of us who are only interested in non-carcinogenic use, quartz is also non-toxic.
---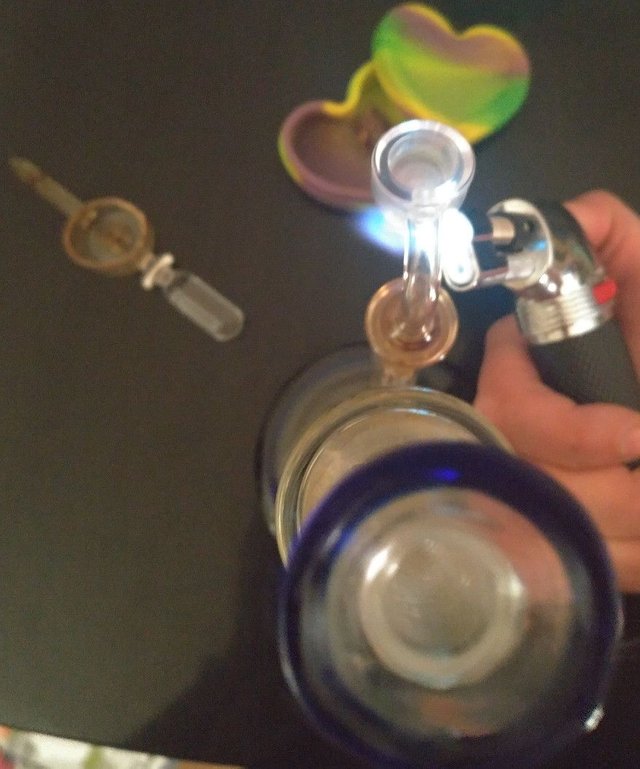 High heat
I have a butane mini-torch that I am using to burn the quartz nail, so that any residue becomes white ash.
(It's important to me that I only use high quality clean butane in my torches.)
---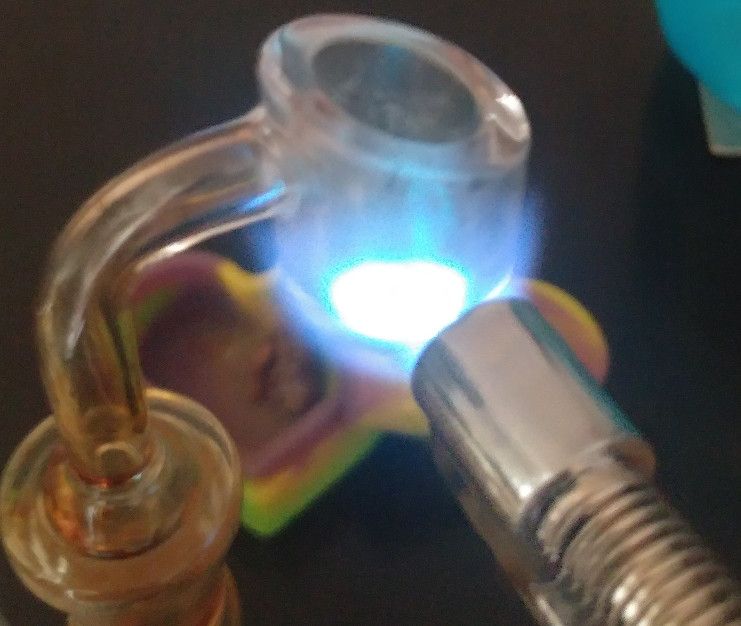 Even heat distribution
I make sure to heat it all up really well, so that the whole nail is extremely hot.
(How long you heat has to do with different factors, such as the size and shape of your nail, as well as the strength of your torch.)
---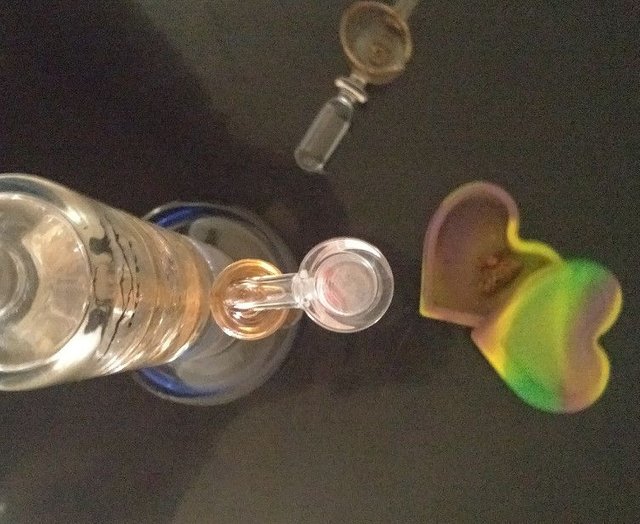 I like my nail red hot so that I know it's good to go.
And then I let it cool off just a little bit, so that I do not burn my live resin. You can sense the heat, by simply holding your palm close to the nail.
I usually count to around 15 to let mine cool off enough.
---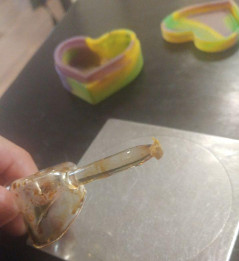 My dab stick doubles as a carb cap, which is convenient.
In this photo, I've grabbed a dab with the tip of my glass dab stick. The next step is to place that into the hot nail and then to breathe the vapor in.
Since the dab stick is also a carb cap, it's easy to cap off the nail and the chamber, so I can take my time in-joy-ing my dab at a comfortable pace.
---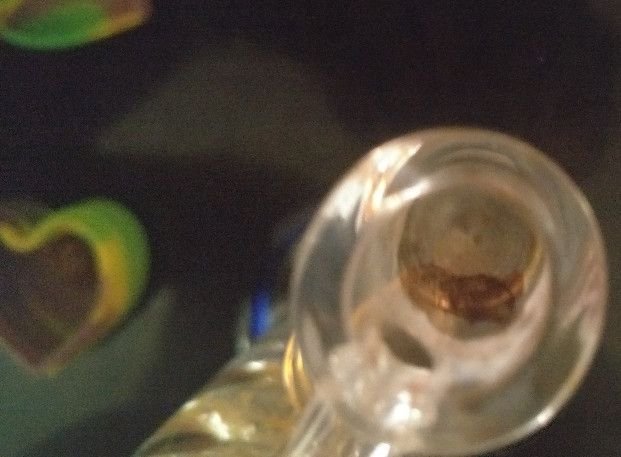 All done
Once the dab has finished, it looks something like this.
Cleaning the nail simply requires a bit of torch flaming, til the ash turns black, then red, then finally white and flaky.
---
I am curious...
Do you (or does someone you know) benefit from the use of cannabis? What's your take on medical use of marijuana - and more importantly, why?
I appreciate you taking the time to learn about this incredible plant and I encourage you to share this info with anyone who could benefit from it!
Thanks so much for checking out this post!
💘 & healing to all,
Intuitive Jakob