What's up Steemit! - How I found steemit and about me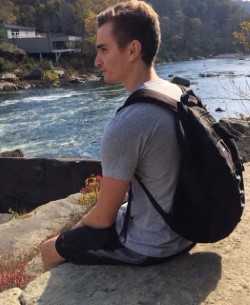 Hi guys! I have been on the Steemit platform for a couple months and have learned so much about cryptos/blockchain technology through reading posts on here and elsewhere. I am a fairly recent college grad and now work at a large bank. Back in college, I had an investment management class, and we were given fake money to go and try and create the highest return we could. I remember distinctly (this was about 4 years ago) someone half jokingly recommending to invest everything in bitcoin and the whole class laughed. I now am not laughing at the thought, and wish I would have done much more research early on into not only bitcoin, but other cryptos and block chain technology as a whole (I probably would not have taken a banking job).
How I found Steemit:
One day at my banking job, I was reading financial articles on my down time, as usual. I came along an article that was talking about how overvalued Facebook was and decided to read it. The main point of the article was talking about how Steem and platforms like it could cause major disruption to current social media companies. This was the first time I had heard about steemit and also blockchain technology in more specifics; I was immediately sold on the idea and am currently enjoying spending my time on steemit and am trying to convince all my friends to give it a try as well.
About me:
As I said earlier, I work full time at a bank, processing large trades for institutional investors. I think that block chain technology could remove the need for a lot services banks provide, but that is for another post. Other than working under the soul sucking fluorescent lights 40 hours a week, I enjoy spending time with friends and family, traveling, watching/playing sports, and learning/talking about new ideas. I look forward to forming some new connections on here and helping to build this platform into the successful, disruptive platform it is meant to be.